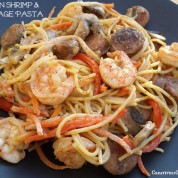 This is the epitome of comfort food.
Nothing is more satisfying to me than a bowl full of creamy noodles, and to make it healthy, its great when loaded with tons of veggies, cajun seasoning and lots of protein sources!
The great part about a dish like this is you can play around with how spicy you actually want it.  Over here at my place, we like things spicy and full of oomph, but maybe you don't like that so much…not a biggie, just slowly add seasoning until it's where you want it!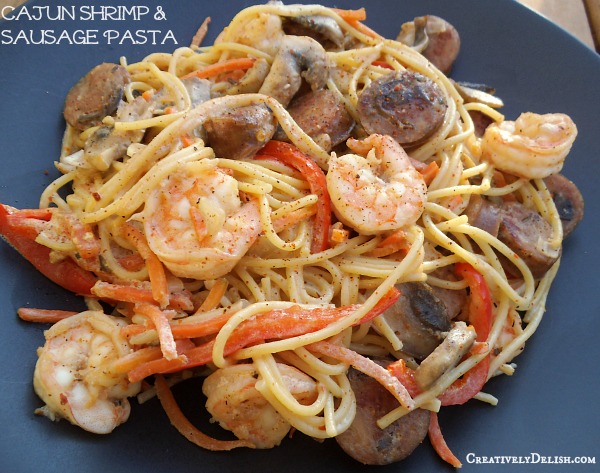 Go ahead and sautee those veggies to perfectly cooked yet crisp perfection.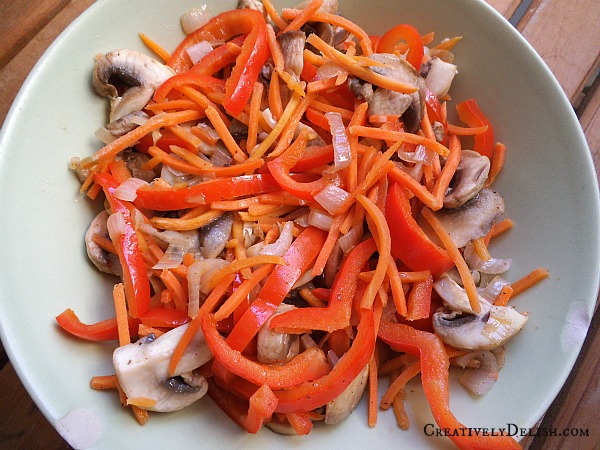 And it will all come together in magical, creamy, Cajun perfection.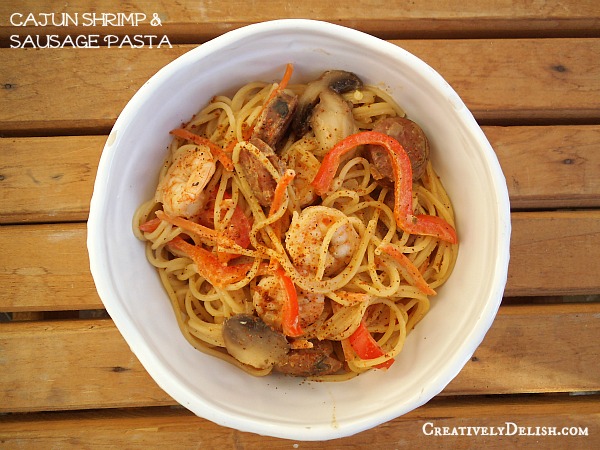 Cajun Shrimp & Sausage Pasta
Prep time:
Cook time:
Total time:
Ingredients
4 sausage links, sliced
1 C (about 14) uncooked, peeled deveined shrimp
1 med red pepper, sliced thin
1 C mushrooms, sliced
1 big handful matchstick carrots
2 garlic cloves, minced
1 shallot, finely chopped
cajun seasoning
Light Cream
olive oil
Pasta (I used Dreamfields today for it's low carb benefits)
Instructions
Prepare pasta according to directions.
In a large pan, heat olive oil and sautee shallots, carrots, red pepper and mushrooms for 5 minutes. Throw in the garlic and continue cooking another 2 minutes. Set aside.
Cook sausage for 8 minutes or until browned on both sides, then add shrimp and continue sauteeing until shrimp is done.
Return veggies to the pan and start with 1 TBS of cajun/creole seasoning and about ¼ C of light cream. I used a bit more of each but thats my taste. Season with ground black pepper, then add in pasta and mix to combine.
Serve immediately with some cajun/creole seasoning sprinkled over the top
Google+