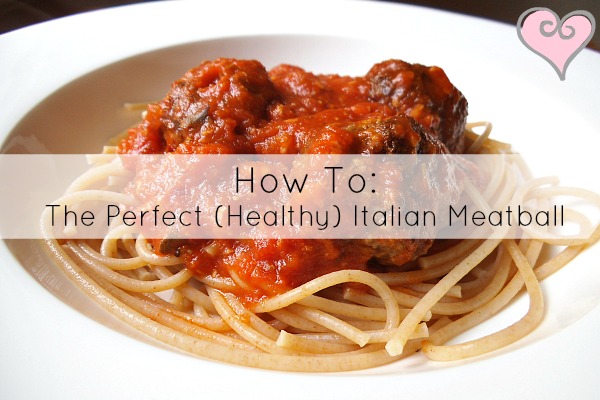 How To: The Perfect (Healthy) Italian Meatball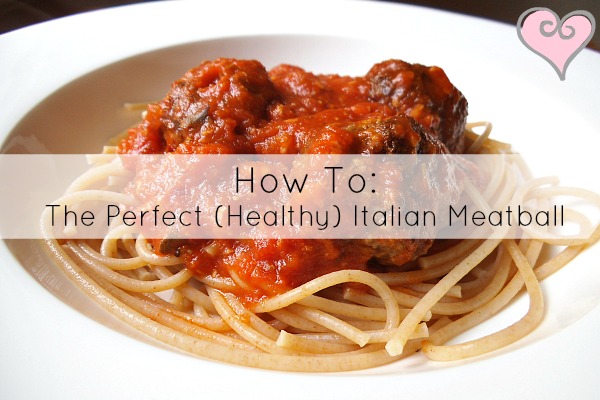 The perfect meatball every time with a fool-proof recipe anyone can use.
Meatballs can be a great source of protein and a hearty dinner option for those cooler nights.  The only hard part is finding a healthy recipe so you can be care-free about enjoying them.
Most meatballs contain an overload of fat and a high calorie content.
The secret?
Mix lean ground beef with lean ground turkey.  This will double your batch as it is while reducing the amount of fat from the beef in each serving.
Another secret?
I also minimize the amount of bread crumbs while also using whole wheat panko instead of the regular kind.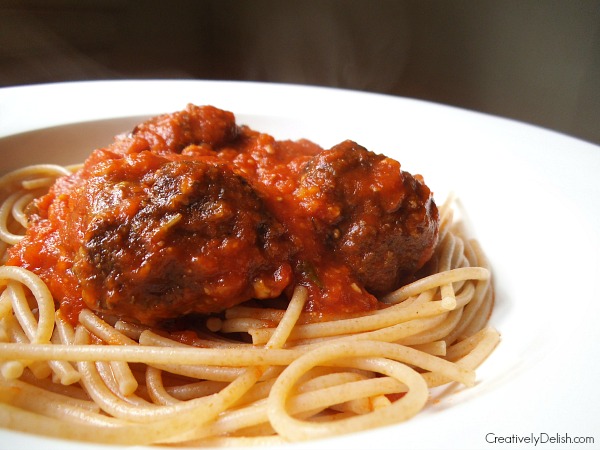 When making meatballs, watch the consistency of your mixture.  If it's too dry, you'll want more egg, but beware of too much because a too-watery mix means more breadcrumbs.
When your mixing the ingredients together, be careful not to over-mix.  This can lead to dry and dense meatballs.  The same goes for making biscuits – the batter has to just barely be combined fully and then stop touching it.  Let there be room for things to breathe in a meatball.
I like to stick to 1/4 cup of breadcrumbs with 1 egg for every pound of beef/turkey I use.  Add some minced garlic, salt, pepper, red pepper flakes and a generous amount of shaved parmesan cheese and you'll have intense flavor that you wouldn't expect.
You could also add some chopped spinach or mushrooms to the mix for added nutrition.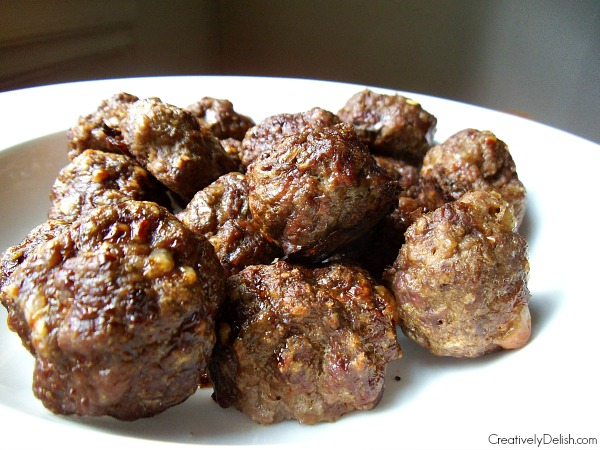 I bake the meatballs in a 400 degree oven for 30-40 minutes to let more of the fat cook off.  See those little white parts on the meatballs?  That's that nutty, yummy parmesan cheese that rev's up the flavor big time.
Crank up the flavor with Marinara
I know you're thinking, no fat, no flavor or moisture..so basically a dry, bland meatball?  The answer is absolutely NO!  My biggest secret for these meatballs is mixing in about 1/4 cup of marinara sauce in to the meat mixture.  Not only does it amp up the flavor intensity, but also gives the meatballs that juicy inside.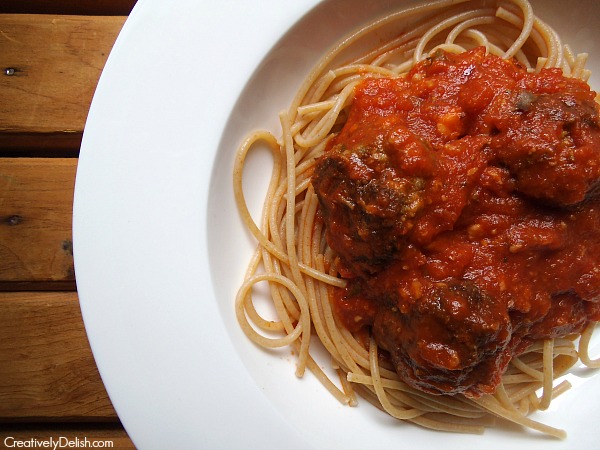 Serve these with your favorite sauce (or homemade!) over some whole wheat linguine for a satisfying, healthy dinner!

How To: The Perfect (Healthy) Italian Meatball
Ingredients
½ lb lean ground beef
½ lb lean ground turkey
¼ cup whole wheat panko
1 egg
¼ C marinara sauce
1 tsp minced garlic
1 tsp salt
1 tsp pepper
1 tsp red pepper flakes
Instructions
Preheat the oven to 400.
Mix everything together in a bowl then form into little balls, placing them on a lined baking sheet.
Bake for 30-40 minutes depending on the size of the meatball, or until fully cooked.
Stir them in to your favorite sauce and serve over whole wheat linguine.