A perfect spring dish!  The beans are slow roasted in fresh chopped garlic and shallots then drizzled with lemon juice to give them a truly flavorful spring feel.
Green beans are an easy and healthy side dish that take no time at all to prepare.  I had bought these fresh in a steam bag but opted to roasted them for a little more flavor, but if your rushed for time then steaming is just as delicious.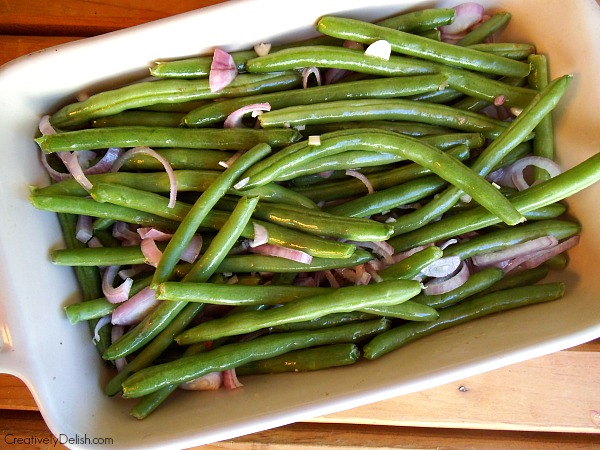 Make sure to drizzle the lemon juice after your done roasted the beans, otherwise the flavor can become a bit overwhelming.
I served this with a simple seasoned chicken sautee and brown rice.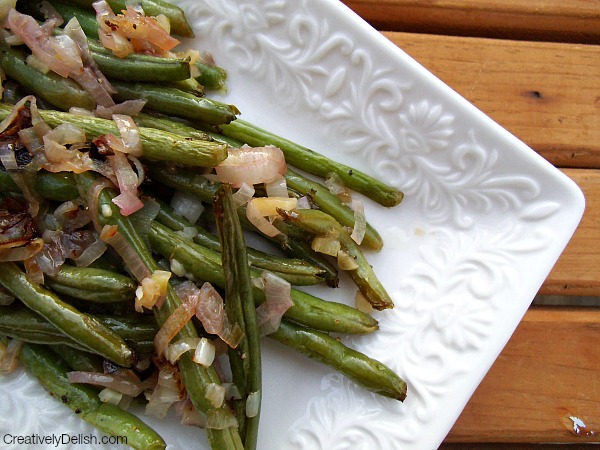 Roasted Green Beans
Ingredients
1 large bag of cleaned and prepped fresh green beans
2 shallots, chopped
2 cloves of garlic, chopped
olive oil
salt and pepper
juice of one lemon
Instructions
Preheat the oven to 400.
In a large baking dish, mix together all the ingredients and put in the oven to roast for 30 minutes. Us enough olive oil to coat the green beans (about ¼ cup)
Once the beans are cooked and starting to brown, remove them from the oven and drizzle with the lemon juice.
Serve immediately or use in a salad for lunch the next day!