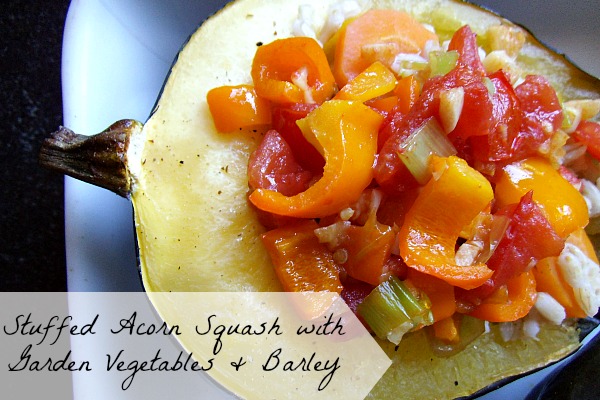 A fresh idea for fall!  Roasted acorn squash is stuffed with garden picked vegetables and hearty barley for a perfectly easy and delicious dinner.
This weekend I had the opportunity to stay at a gorgeous farm house out in western Massachusetts with a full vegetable garden, two basset hounds and of course, Ryan.  It was absolutely awesome!
The ingredients I used in this recipe today all came from the garden, so really there was no need for spices or seasonings, just the sweet fresh taste of perfectly ripe vegetables.
I was first given the acorn squash before starting this recipe, and it sat on the counter for a few days while I decided what exactly to do with it.  If you're like me, you might not have ever cooked an acorn squash, let alone knew what they tasted like.  So after much research and tips from other cooks, it sounds like just about anything goes with a roasted acorn squash.  I found them cooked with apples and maple syrup for a desert, cooked with oats for breakfast, stuffed with sausage for something hearty, and prepared with lentils or rice with veggies for those "meatless Mondays".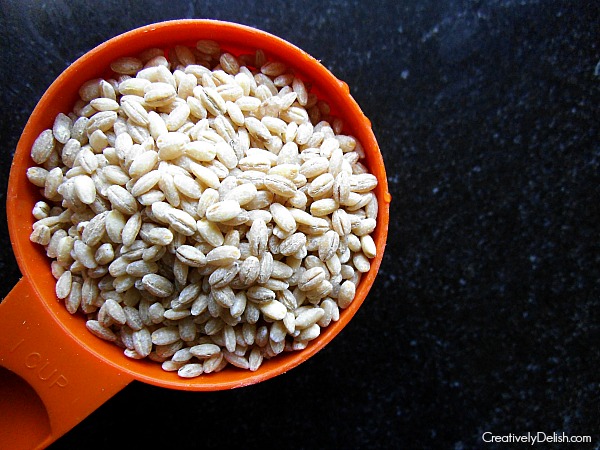 The garden was full of vegetables ready for picking, and it was so fun to pull out my own carrots and green onions.  The beauty of these vegetables just can't be beat.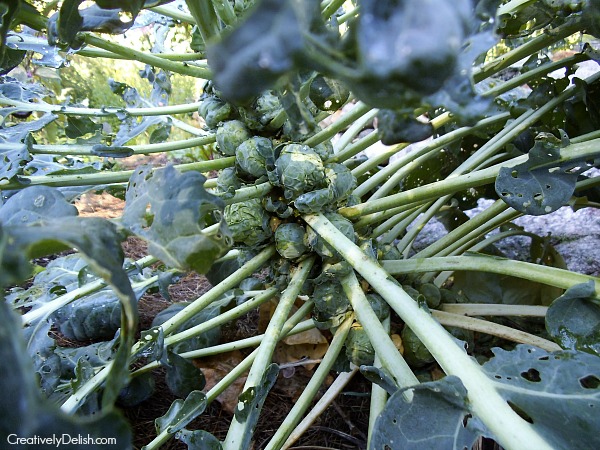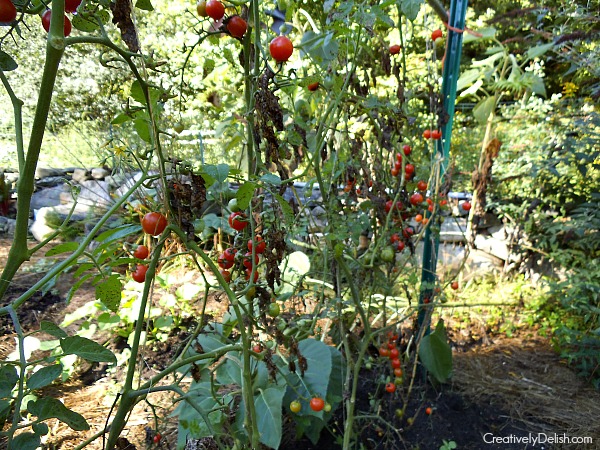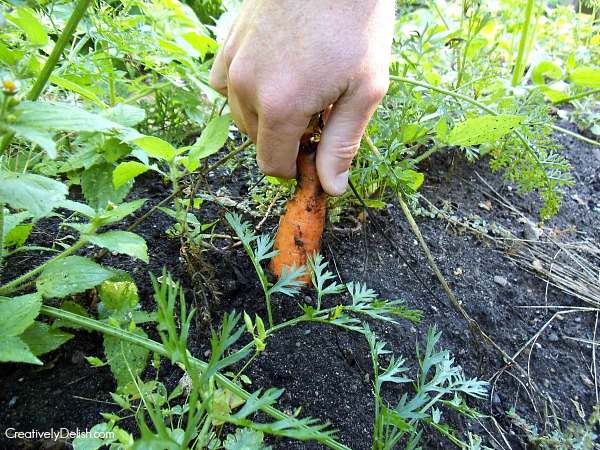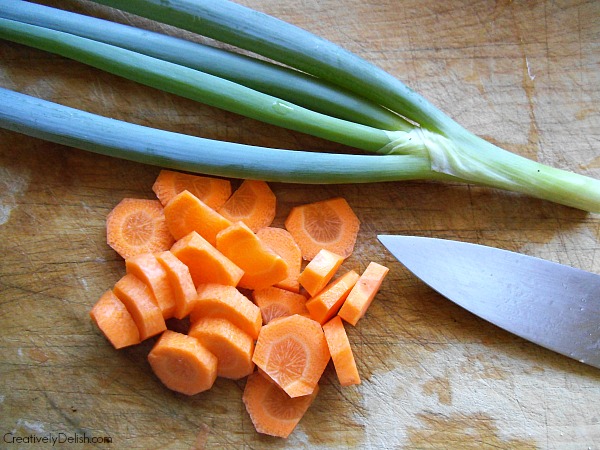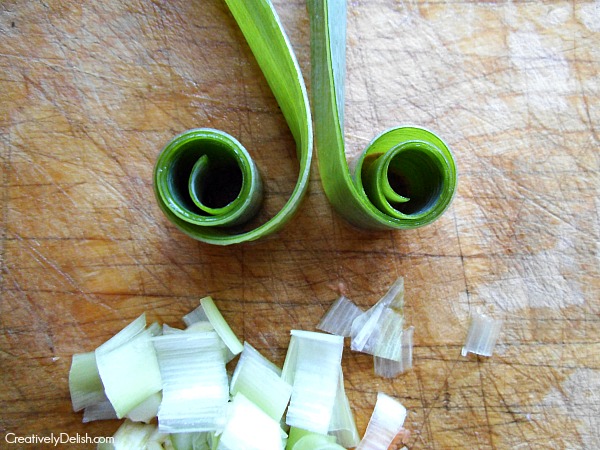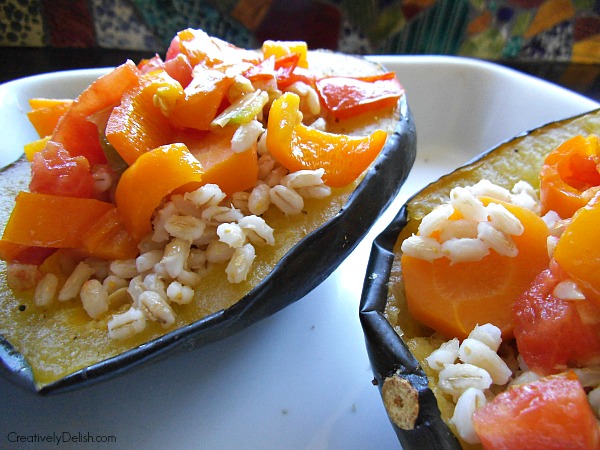 After the pictures were done, I then realized something even better to add on if you love cheese (who doesn't love cheese anyways).  Spinkle some fresh mozzarella over the tops and bake until the cheese melts and is bubbling.  Add fresh basil too for more flavor.
Enjoy!
Vegetable & Barley Stuffed Acorn Squash
Ingredients
1 acorn squash, cut in half, seeds removed and baked upside down on a cookie sheet at 450 for 30 minutes.
1 carrot, peeled and cut into bite size pieces
1 scallion, green and white parts, sliced thin
1 tomato, roughly chopped
3 garlic cloves, minced
1 small pepper, diced
1 C cooked barley or farro
½ C chicken broth
Instructions
In a pan, heat some olive oil and saute the garlic and onion until fragrant, then add the pepper and carrot.
Cook, stirring occasionally for 8-10 minutes, then add the tomato and the broth. Bring it to a slow simmer, then add a pinch of salt and a little pepper. Simmer for 5-8 minutes.
Combine the vegetables with the barley, then spoon the mixture in to each squash hole.
You could up this recipe by sprinkling a layer or fresh mozzarella over the top and baking again at 450 until the cheese melts.
Enjoy!