Dinners: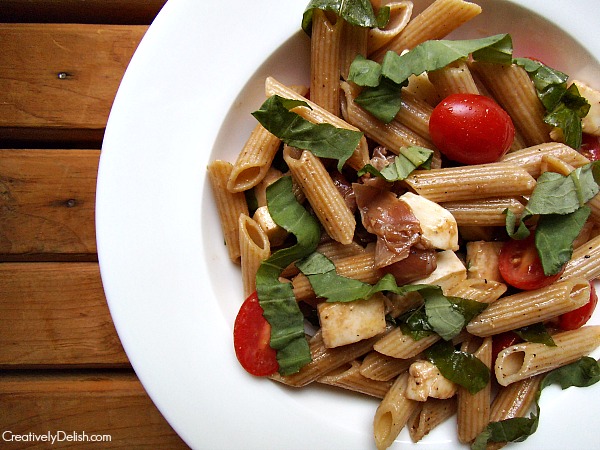 Cherry Tomatoes – $2.19 @ TJ's
Basil – $2.99 @ TJ's
Fresh Mozzarella $3.99 @ Whole Foods
Prosciutto – $3.99 @ TJ's (optional ingredient)
Balsamic Vinegar (already had it, but you can get it for around $5-$6 and it will last a loooong time)
Penne – $1.29 @ TJ's (will use for the mushroom dish below too)
Herb Crusted Chicken – with Roasted Carrot Coucous Salad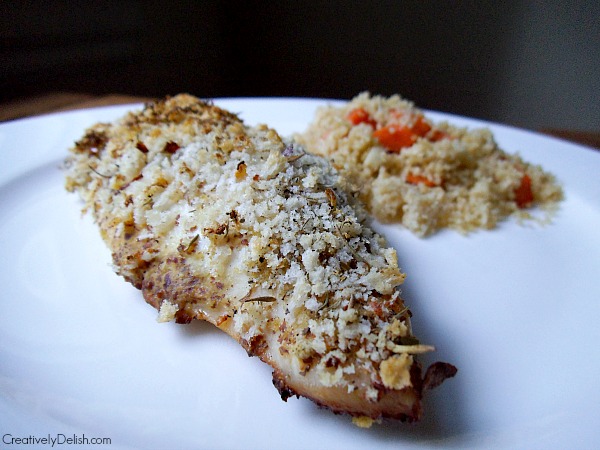 Chicken Breast – 2 skinless breasts @ $3.53 on sale @ Roche Bro's
Rosemary & Thyme – already had these in the pantry, hopefully you do too!
Panko – $2.99 and will last you through several other dishes
Lemon Zest – $0.99 for 1 lemon
Dijon Mustard – $2.69 on sale @ Roche Bro's
Steak Fajita Quesadillas with Spicy Simmered Pinto Beans–
Beef – $3.19 for one lb of a really good cut of beef – I actually found this at Whole Foods.  It was on sale because of a fat line running down the middle of the cut, so they were basically giving it away.  Hint, hint:  this happens ALL THE TIME!
1 Onion – $0.69
1 Red Pepper – $1.19
Spices – already on hand
Cheese – already had on hand, but if you need to buy cheese, buy a block and shred it yourself.  You'll save on calories, fat, sodium and $$$
Tortillas – $1.99 @ TJ's
1 16oz can pinto beans – $0.99
1 jalapeno – $0.42
Chicken Broth – $0.99
Creamy Pesto Penne with Mushrooms & Spinach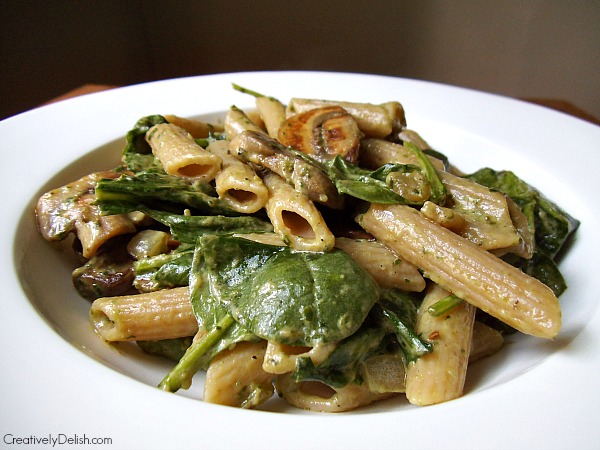 Mushrooms – $2.89 @ TJ's
Organic Spinach – $1.99 @ TJ's
Greek Yogurt – 6oz for $0.80 – see under snacks for pricing
1 onion – $0.69
Pesto (homemade can be pricey and time consuming, so this time I picked up a fresh pesto from the fridge section of Whole Foods for $4.99, which lasts 2-3 meals)
Snacks:
Nonfat Greek Yogurt, Plain – 5 for $4.00
2 peaches – $1.59 for both (on sale)
sliced almonds (already had them, but you can grab a bag from TJ's for $4.99)
Annies Organic Snack Mix – portioned out for each day of the week – on sale at Whole Foods for $3.99