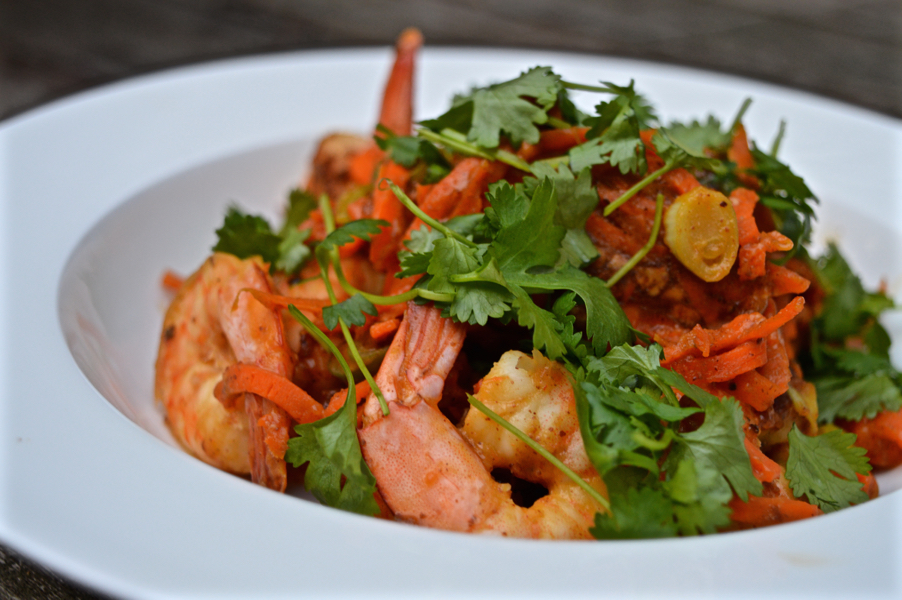 Asian Carrot Noodles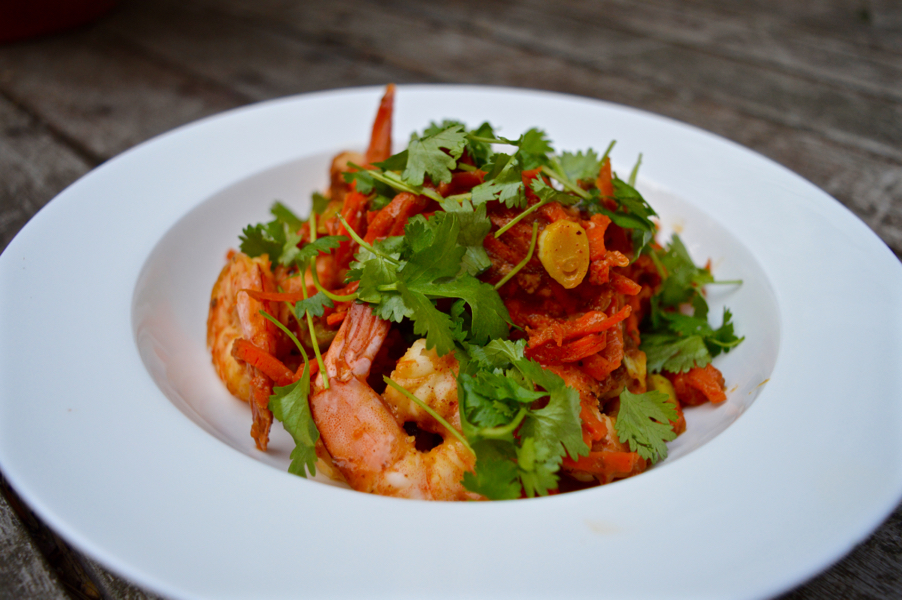 Vegetables are the new pasta, haven't you heard?  The spiralizer has transformed our meals into healthy, nutritious dishes that we just can't get enough of.  It started with zucchini as most other people have had, but carrots might just be my new favorite.  The sweetness and crunch of the carrot noodles pair deliciously with a tangy, creamy asian sauce made with almond butter for an irresistible dinner.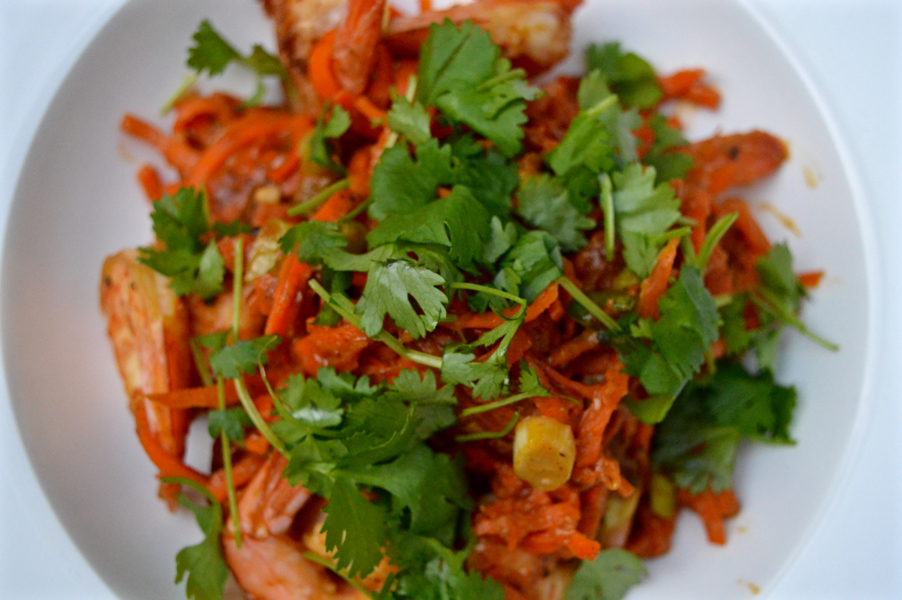 With my lovely herb garden on the back porch, I was able to use the freshest cilantro - which can really make or break a dish.  If you haven't tried cilantro, it's a very light, fresh and extremely flavorful herb.  Guacamole and salsa are nothing without cilantro in my opinion and this dish certainly wouldn't be as wonderful without it.  It's very easy to grow, and also very easy and cheap to buy.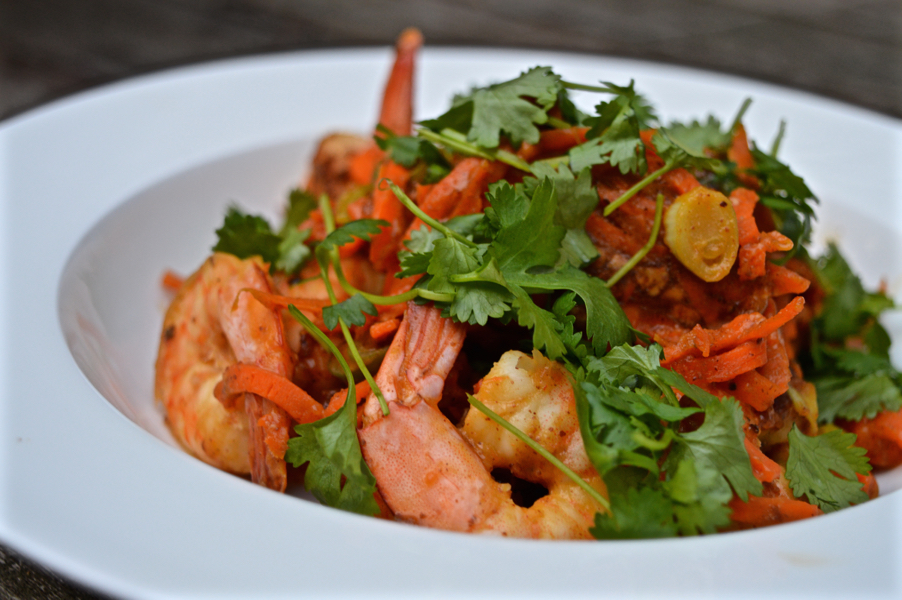 The scallions give the dish an extra side of crunch too.  Scallions are wonderful as a garnish on asian-inspired dishes, giving dishes a garlic/onion flavor with a hint of spice.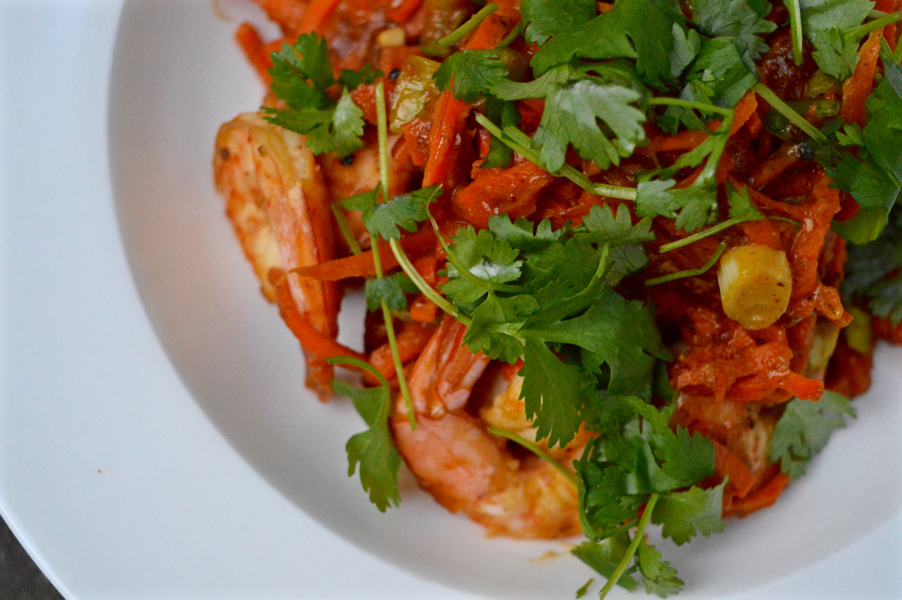 You will need a spiralizer for this recipe, however shredded carrots from a bag could probably work as well.  The handheld ones work best for carrots, and you can find hundreds of options to pick the one best for you.
Enjoy!
Asian Carrot Noodles
Prep time:
Cook time:
Total time:
Ingredients
2 TBS soy sauce
1 tsp sesame oil
1/4 C almond butter
1 TBS honey
10 peeled carrots, spiralized into noodles or use a bag of shredded carrots
1/2 lb peeled and deveined shrimp
about 1/4 C chopped fresh cilantro
3 scallions, sliced thin
1 TBS coconut oil
Instructions
In a small bowl, combine first four ingredients. Set aside.
In a pan, heat coconut oil and add shrimp, cooking both sides evenly - about 3 minutes each side. Season with salt and pepper.
Once shrimp cooks, add in peanut sauce and carrot noodles, stir to combine.
To serve, garnish with cilantro and scallions.
Enjoy!