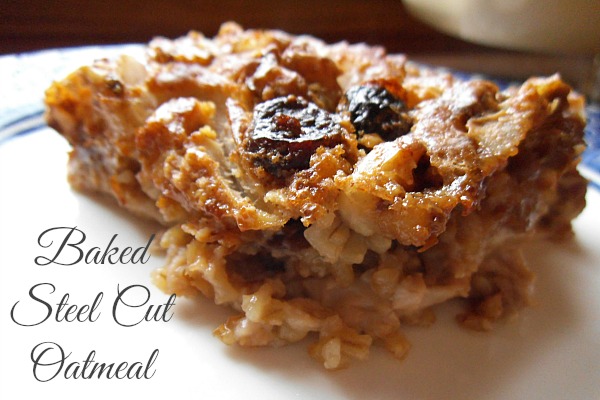 Baked Steel Cut Oatmeal
Baked steel cut oatmeal is the perfect way to start your day, especially on a seriously cold winter morning.  The beauty of this recipe is that it comes together in just about an hour, with no soaking ahead of time (unless you want to), and it lasts all week for days and days of yummy baked oats!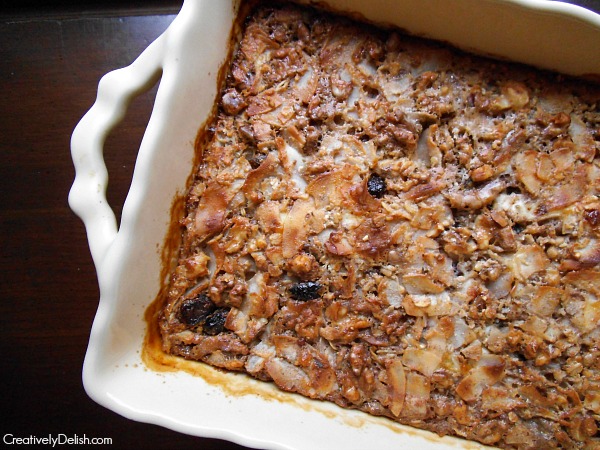 To be totally honest with you, oatmeal pretty much is the center of my life…besides my parents, Ryan, my cat…ok and a bunch of other things too…but seriously, oatmeal.  I actually get excited the night before just thinking about curling up on the couch in the wee hours of the morning, sipping my coffee and enjoying my warm bowl of oatmeal.  Of course the only problem is having enough time to make it, which is where this little recipe comes in handy.
I usually work out in the morning and go straight to work afterwards, which is an issue when all you ever want is oatmeal.  My routine had started first with old fashioned oats, which I quickly realized do not heat up so well the next day or even a few hours later.  So then I moved on to steel cut oats and my life changed.  They reheat beautifully and the texture is amazing…except for the fact that it takes 30 minutes to make them – I only whine because old fashioned oats take 5 minutes.  So I started making them the night before which was fine except I would rather spend my evenings relaxing with Ryan than making dinner, then lunch the next day AND oatmeal.  So really, THANK GOODNESS for this recipe!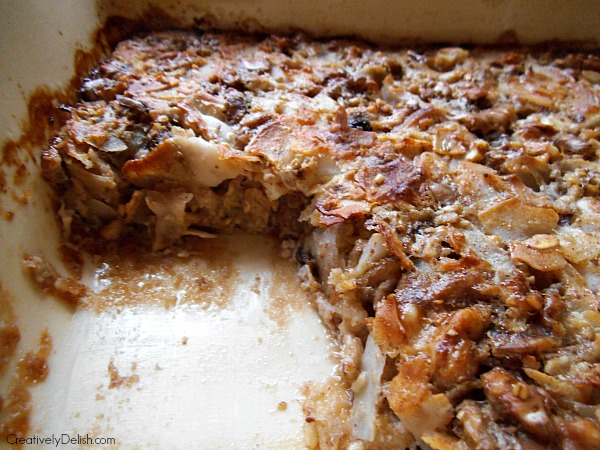 A warm, hearty bowl of it is packed with nutrition and filling fiber to keep you satisfied until lunch, and there are so many ways to play around with it.  This time around I used unsweetened shredded coconut flakes, dried cranberries and chopped walnuts.  The time before this I used slivered almonds, dried cranberries and flax seeds.  The next time I make this I'm thinking blueberries, coconut flakes and chopped pecans!
Whatever you enjoy, throw it in – even apples or berries or whatever.  In the recipe where it calls for the coconut flakes, cranberries and nuts, just sub in what you would rather want and you'll be in good shape either way.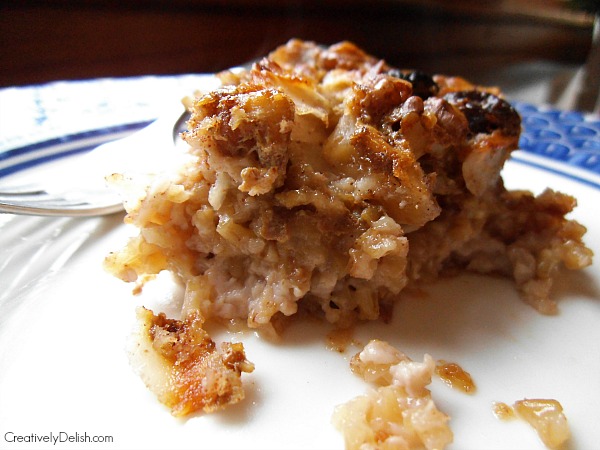 Baked steel cut oatmeal can last in the fridge for up to four days so you could easily make this at the beginning of the week and have it for breakfast every day.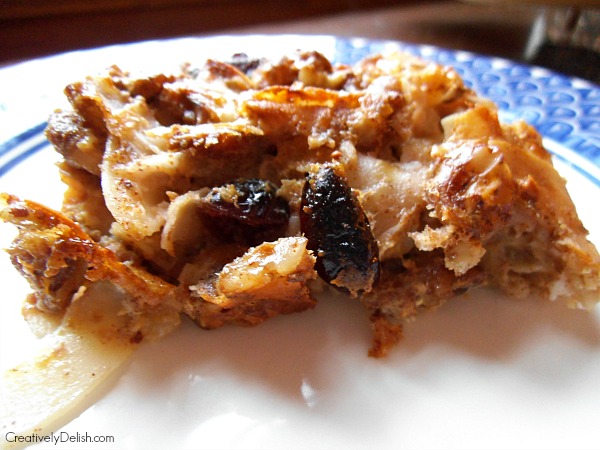 I like to grab some right out of the fridge once in a while and enjoy it cold too, but of course who can resist that nice and warm bowl of baked oatmeal!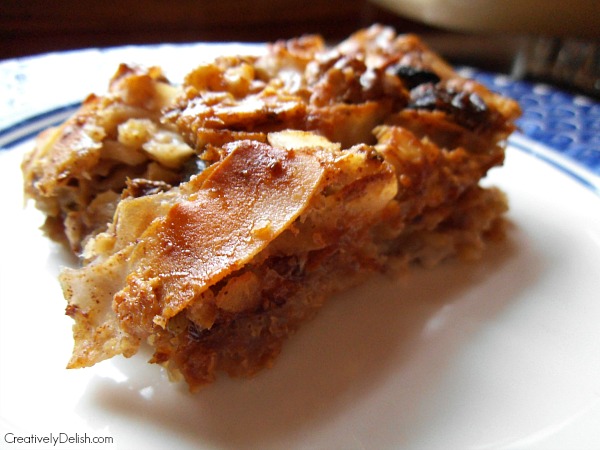 If you want to prep ahead of time, combine all the ingredients the night before and cover it to stay in the fridge over night.  Be sure to put the pan in the oven as it is heating up so the pan warms as the oven warms.  This is great to do if you have guests over for breakfast – your whole house will smell delicious and inviting!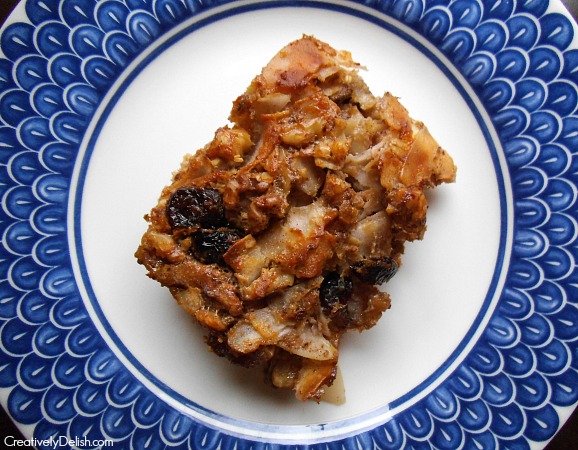 You can click the photo below or click here to print the recipe!