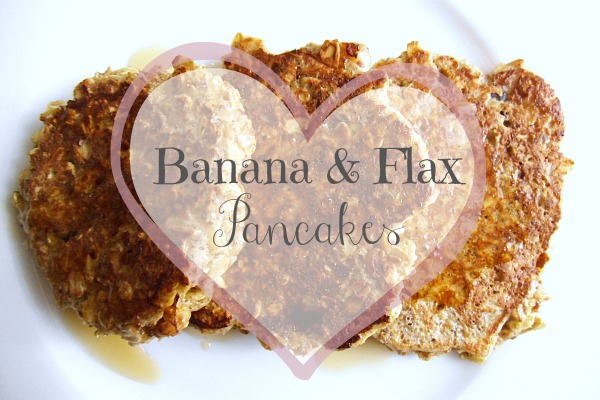 Banana & Flax Pancakes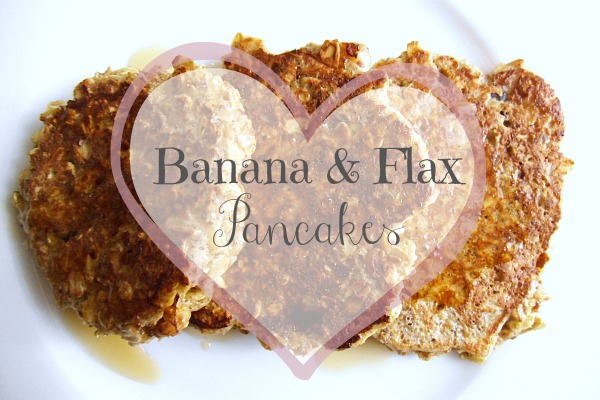 Another blizzard, another yummy pancake stack to enjoy!  These are adapted from my usual oatmeal-based pancake but instead have heart-healthy flax seeds and walnuts.
The winter of 2015 is turning out to be quite the doozie, if that can even be considered a word.  I have baked more cornbread, cooked more chili, and watched more episodes of Friends on Netflix than any human being should.
It's just plain crazy!
So when I woke up this morning and looked out my window only to see a complete white-out, I decided it was enough already, I needed pancakes...stat.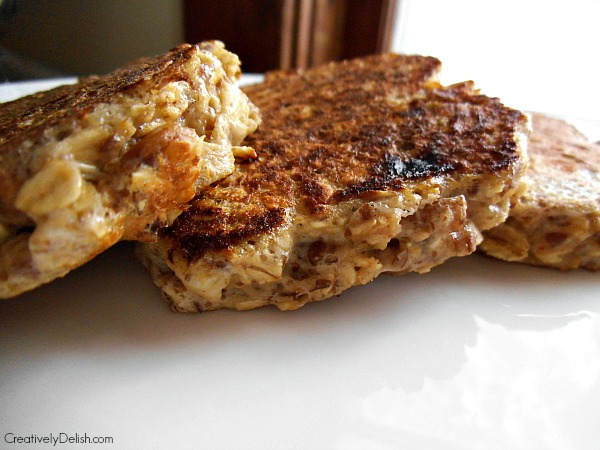 Luckily I had one banana left which is all you need to feed myself and Ryan (or three or four people that eat normal servings), and I started mixing.
I love ground flax seeds because they give the body a wonderful source of fiber, heart-healthy omega 3 fatty acids and offer a slightly nutty taste to dishes.  The walnuts are added partly for texture, but if I needed to be a serious "health nut" I would say I added them because they are just so damn good for you.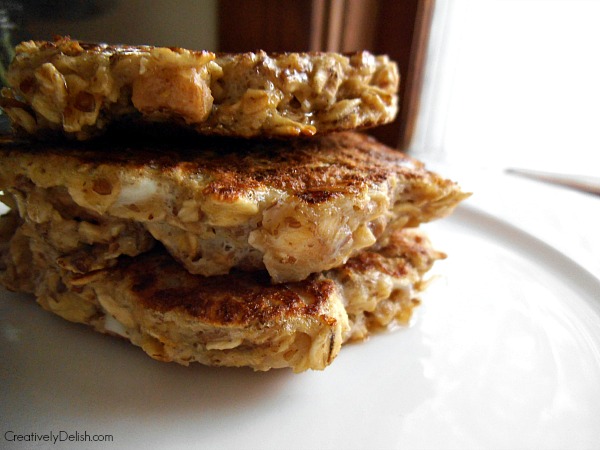 An actual serving of these is two cakes, measured out on to a griddle in 1/4-cups.  A full half cup is a serving for oatmeal, and since you are mixing in so many other things, it's a perfect amount.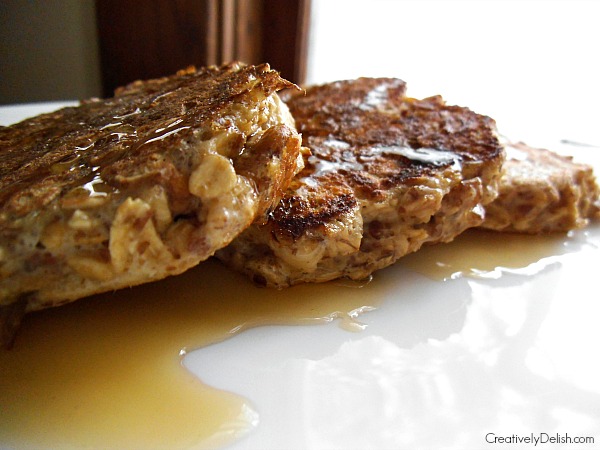 Be sure to use a real maple syrup - preferably from a real state, graded A and either medium or dark amber.  Those bottles with the lady on them are full of nasty added sugars that are more harmful than good.
Ryan is eyeing me through the window beckoning me to come help him shovel all that white stuff, so enjoy!
Banana & Flax Pancakes
Prep time:
Cook time:
Total time:
Ingredients
2 eggs
2 egg whites
1 tsp vanilla
1 C old fashioned oats
1 banana, mashed
2 TBS ground flax seed
1/4 C chopped walnuts
real butter for the pan
maple syrup for drizzling
Instructions
Combine eggs, vanilla, oats, banana, flax and walnuts in a bowl and mix thoroughly.
Heat a large pan and melt about 1 TBS butter.
Using a 1/4 C measuring cup, measure the mixture onto the pan, flattening each little 1/4 c mix out a bit to form a "pancake" shape. Let each side cook until each side has browned, then remove and enjoy!
I recommend heating the maple syrup for 30 seconds in the microwave before serving.