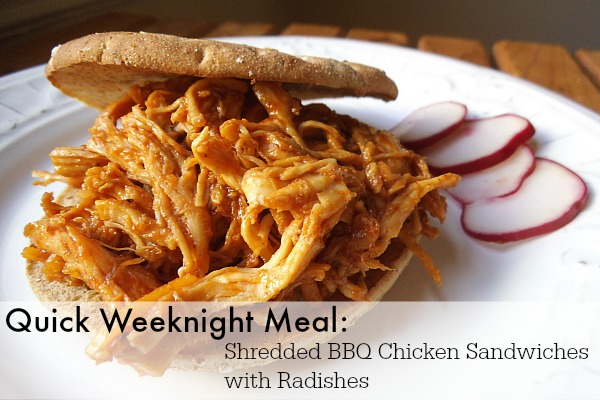 Quick Weeknight Dinner: Shredded BBQ Chicken Sandwiches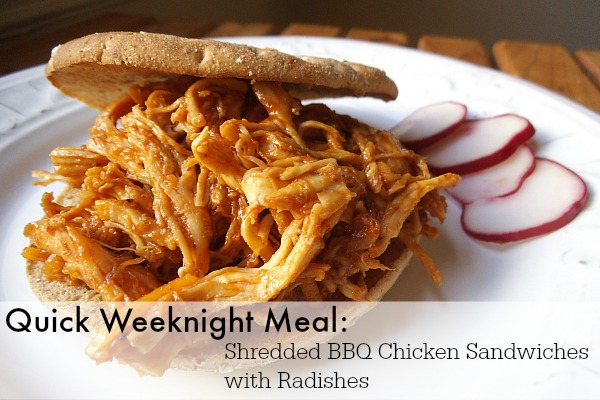 A quick and healthy weeknight meal that takes 30 minutes to throw together, with enough for leftovers to bring for lunch the next day!  Top it with sliced radishes for a little crunch and serve it with a side of carrot fries for a perfectly balanced meal.
As part of Meal Planning Week 1, here is a recipe that is both practical and healthy.  Practical because this is perfect for bringing as a lunch the next day and healthy because you're going to make this all by yourself!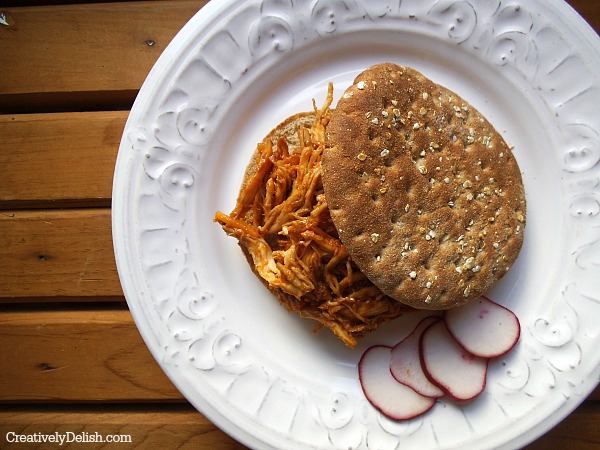 The radishes give this sandwich a great crunch and a great way to throw more veggies in to your meal!
Instead of starchy potato fries to have with this, try healthy, low-fat Carrot Fries instead!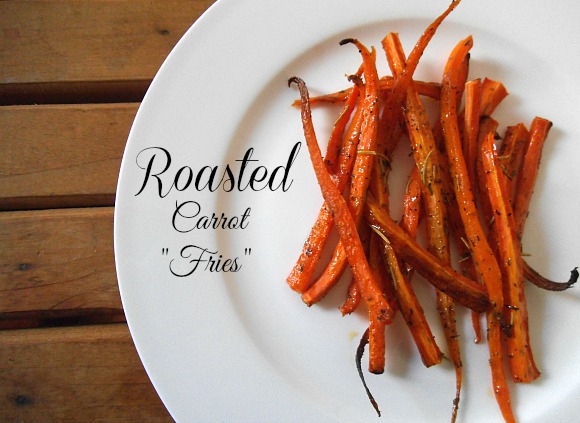 Click here for the Roasted Carrot Fries Recipe.
Shredded BBQ Chicken Sandwiches
Prep time:
Cook time:
Total time:
Ingredients
2 whole-wheat sandwich thins
2 boneless, skinless chicken breasts
salt and pepper
1 bottle of your favorite BBQ sauce
1/4 C shredded cheese
4-5 radishes, cleaned and sliced thinly
Instructions
Preheat oven to 450 and trim fat from the chicken and cut it in half lengthwise to make them thinner.
Place chicken on a baking sheet and season with salt and pepper.
Let the chicken bake for 25 minutes, then using two forks, shred the chicken and put into a bowl.
Combine as much BBQ sauce as you want and the cheese with the chicken.
Toast the sandwich thins, slice the radishes, then build your sandwich and enjoy!
Notes
Makes enough to assemble four sandwiches, so have one each for dinner then assemble the last two for your lunches the next day!