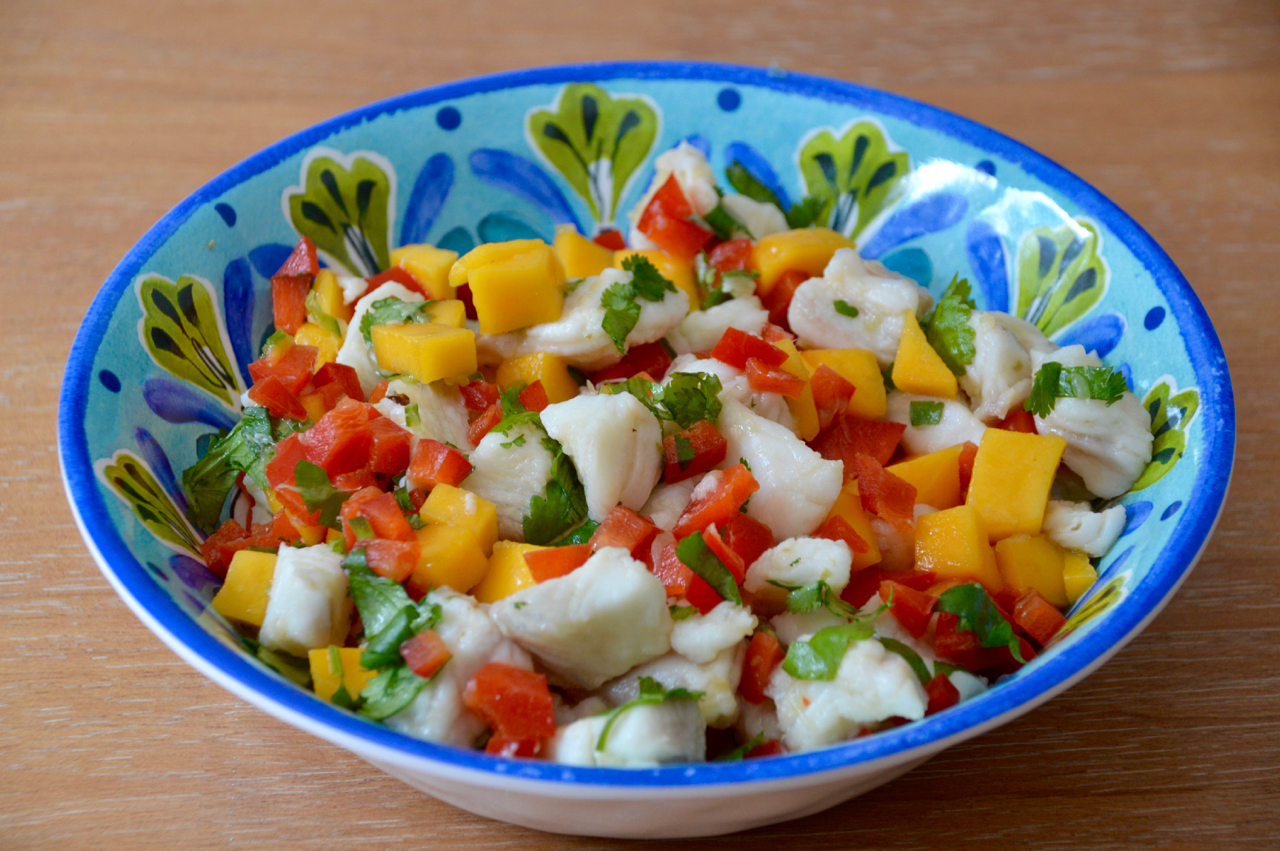 Ceviche is a quintessential island dish that is great for hot days when you couldn't even fathom eating something hot! I've tried a lot of ceviche in my short 32 years on this planet, and not one has ever disappointed me. Whether it's squid, shrimp, scallop, fish or conch ceviche, I've tried them all and all were amazing. Ceviche is my absolute favorite dish to enjoy when on vacation in some tropical place far, far away, and for so long, I never knew just how easy it is to make on your own!
Last year, while down in Costa Rica, I had the opportunity to get a lesson in ceviche from a local tica named Shirley. She showed me that by using just a few simple steps, you can make a delicious ceviche that is perfect as a lunch or appetizer.
In this recipe, we are going to make ceviche using halibut, a native Cape Cod fish. I had never thought to use halibut for ceviche, because generally it is done with mahi mahi, but after talking to the chef over at Fisherman's View Restaurant in Sandwich, MA, I learned that halibut can make a great fish for ceviche. It has a firm, white and flakey meat, making it perfect to hold up and not crumble into too-tiny pieces.
Continue reading