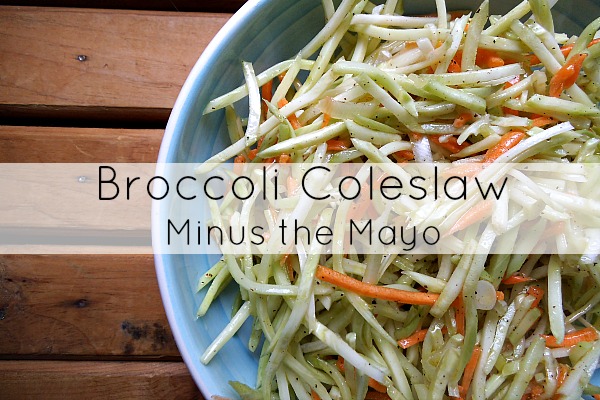 Broccoli Coleslaw Minus the Mayo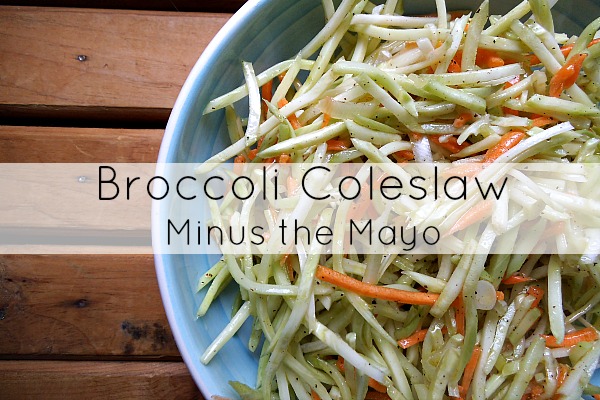 A perfect addition to pulled pork sandwiches - or just about anything!  Slightly sweet yet perfectly tangy, this mayo-less slaw is perfect for those who hate mayo.
I made this the other night to go along with my yummy Slow Cooker Pulled Pork sandwiches, and it gave the best crunch and a perfect amount of added flavor to the BBQ.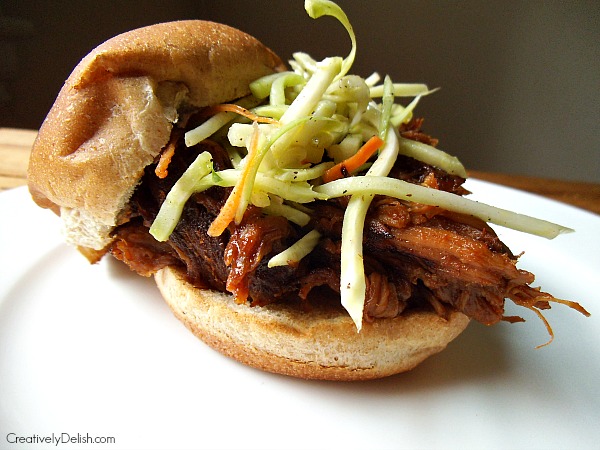 The slaw is made up of apple cider vinegar, honey, olive oil, lemon juice, salt and pepper.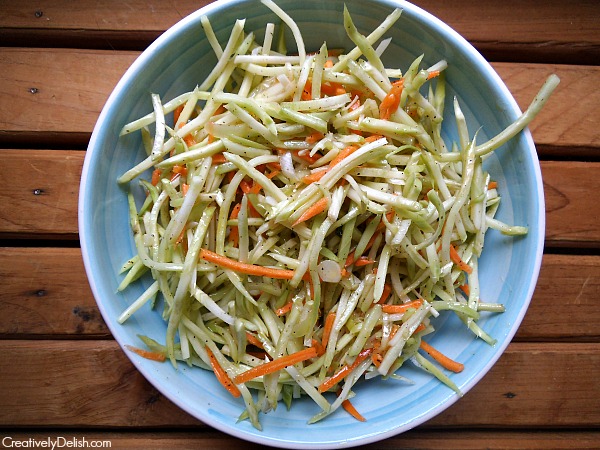 Let it sit so the flavors can come together better.
It stores in the fridge for days and you can use it for sandwiches, on salads or as a side.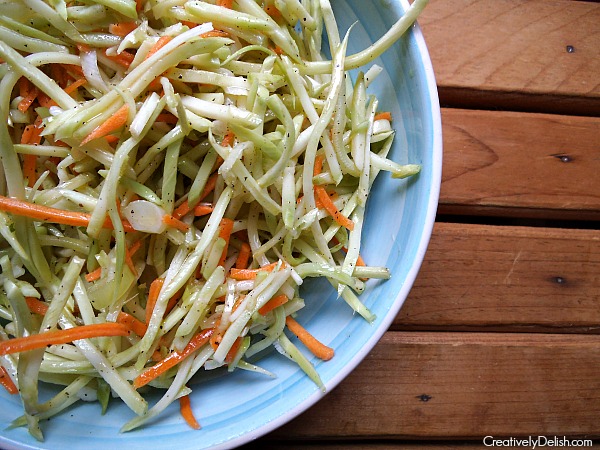 Broccoli Coleslaw Minus the Mayo
Ingredients
1/4 C olive oil
1/2 C apple cider vinegar
2 TBS honey
1 tsp salt
1 tsp ground black pepper
1 scallion, sliced thinly
1 bag broccoli coleslaw mix
Instructions
Combine all ingredients together, let it sit for as long as it can in the fridge, stir again and enjoy!