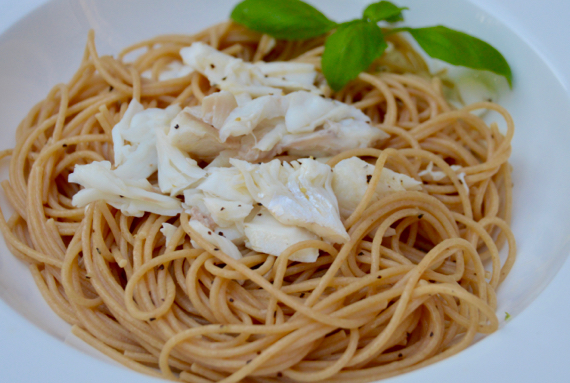 Buttery Linguine with Shredded Striped Bass
Honestly, I was skeptical of this the minute I saw the raw filet sitting on my counter.
Now, I have eaten a lot of striped bass in my day thanks to the super talented fisherman I get to call my future husband, but when I saw this I really wasn't so sure.  And you know you're with a fisherman when he brings home the filets, nape and all.
I've heard people say that the nape of the bass, meaning the meaty part of their chin/throat area, is the most tender part of the whole fish, so I knew we had to give it a try.
Ryan reassured me this would taste similar to lobster meat, and you know what?  He was kind of right!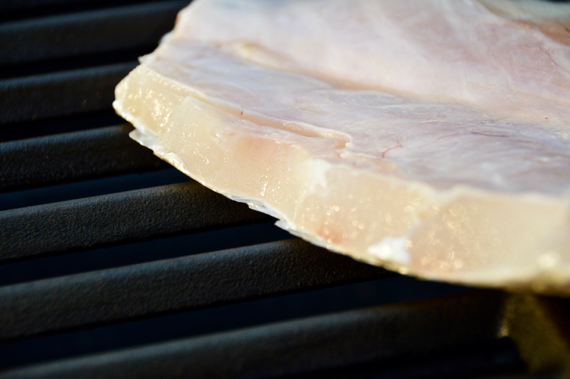 After grilling it with a little salt and pepper, we simply shredded it with a fork then tossed it with some whole wheat linguine in some olive oil, butter and little more salt and pepper and voila!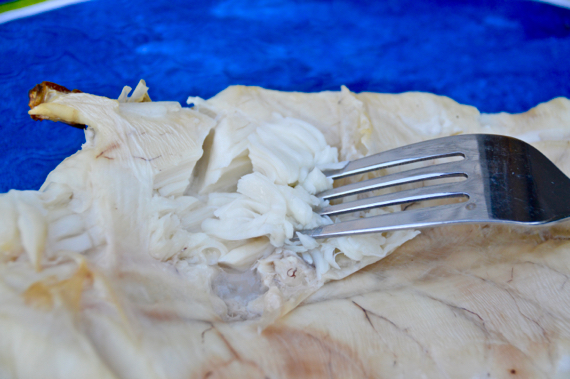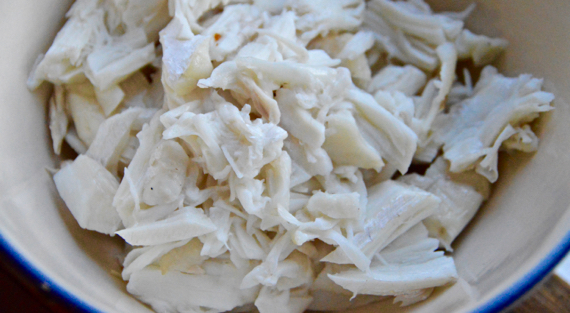 The garnish of basil gave it a little more pop of color and flavor, but chives or parsley could also work well with this dish.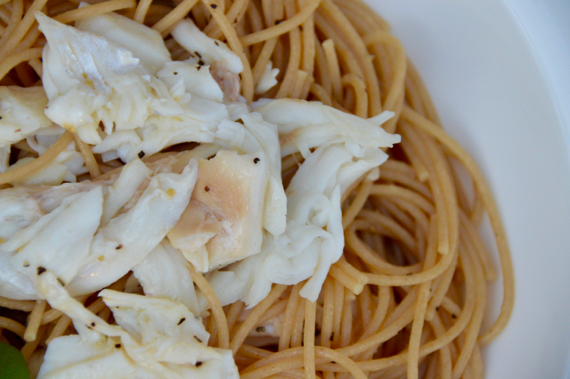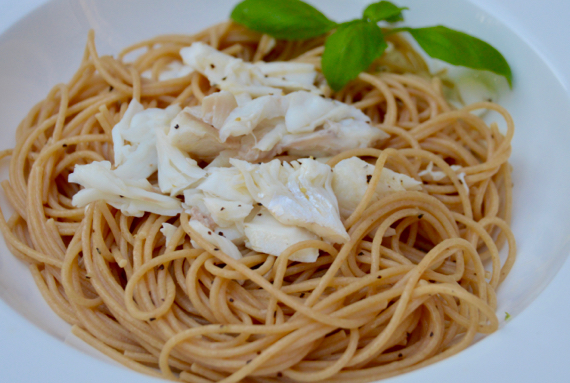 If you can't get your hands on this particular cut of fish, then lightly shredding the meat of a striped bass would be great as well.
I hope you are able to give this a try – it's a simple, light meal that delivers a ton of flavor.
Click the photo below or click here to print the recipe.