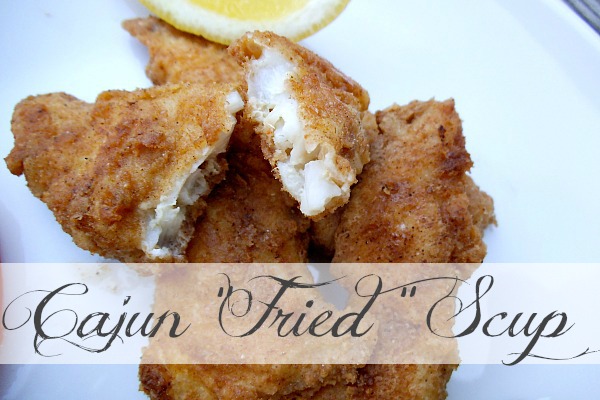 Cajun "Fried" Scup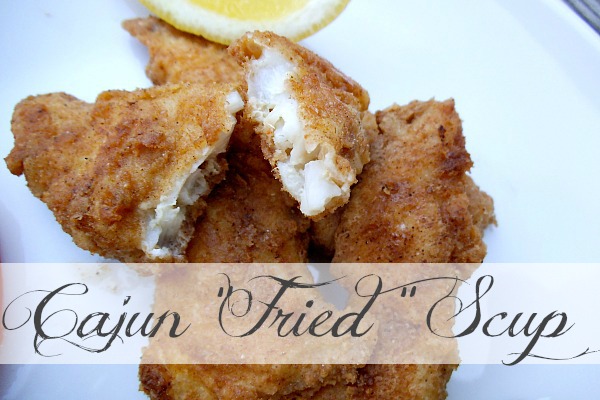 A healthy version of any New Englander's favorite thing (except mine)...fried fish!  A little cajun seasoning was all it took and boy was it darn good.
So you're probably wondering, "what the heck is scup?!"
Well my friends, I didn't have a clue either until Ryan came home with one after a fishing trip yesterday.  Very quickly I found that scup is a seriously tender, flakey and perfect for a little cajun zing kind of fish, and what better than to "fry" it up.  You could use any white fish however and still get the same great taste.
I'm not a fan of fried anything, especially fish, but sometimes you just have to do a little pan fry for that yummy crispy texture (your man will love you for it anyways!).  What was fabulous about this was that the finished product wasn't the slightest bit greasy - all I tasted was the fish instead of a bunch of batter.
Speaking of batter...here's all you need: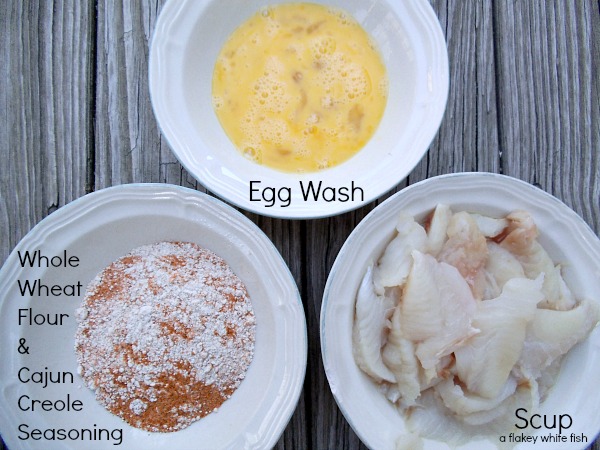 I love this brand of cajun creole: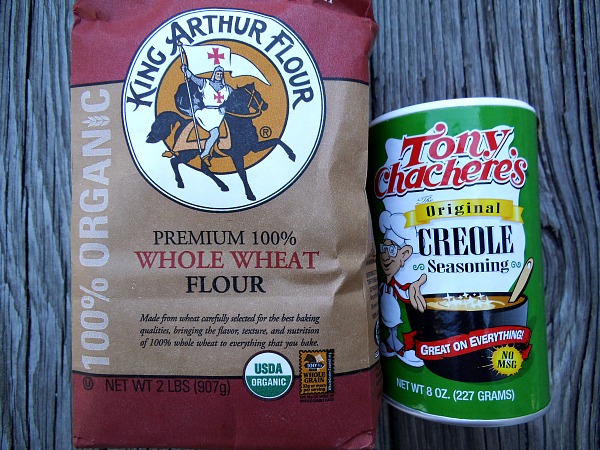 Once you dredge the fish in the egg wash, coat both sides with a mixture of what you see above, then pan fry it in just a little oil until both sides are browned.
Fish cooks quickly which makes this dinner perfect for anyone with little time.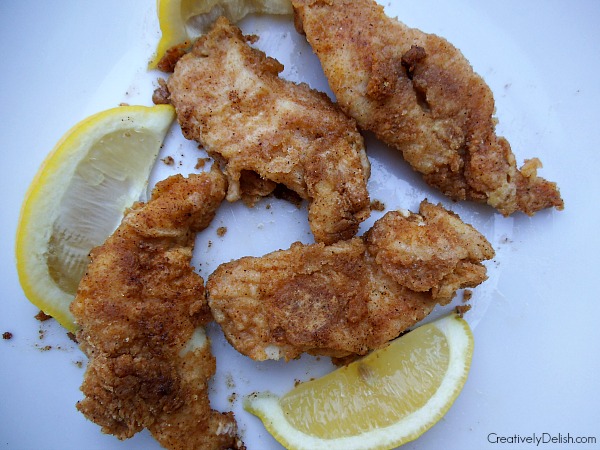 A little drizzle of fresh lemon juice was the perfect compliment.
Serve this with roasted asparagus and a fresh and summery tomato, mozzarella and basil stack for the best summer dinner.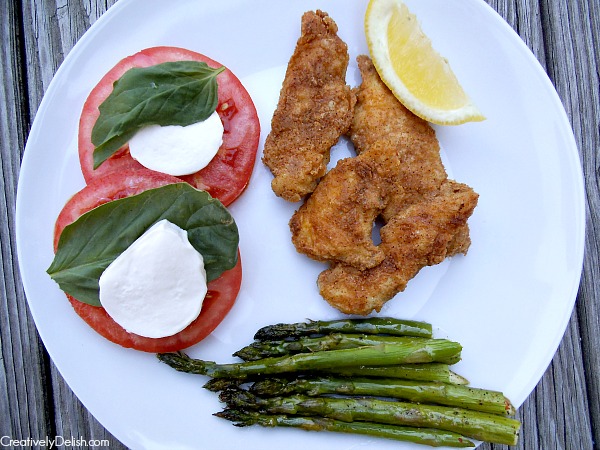 Cajun "Fried" Scup
Prep time:
Cook time:
Total time:
Ingredients
1 C whole wheat flour
1/4 C cajun creole seasoning
1 lb scup or other white fish, cut into small chunks or strips
2 eggs
1/4 C olive oil
1-2 lemons
Instructions
In one small bowl, beat the eggs and set aside. In a second bowl, whisk together the flour and seasoning.
Heat a large, deep pan over medium-high heat and pour in olive oil.
While the oil is warming, dredge the fish in the egg wash then coat in the flour mixture. Add fish to the pan and let it brown on each side in the oil for 3-5 minutes each side.
Transfer to a plate to let cool then serve with lemon wedges.