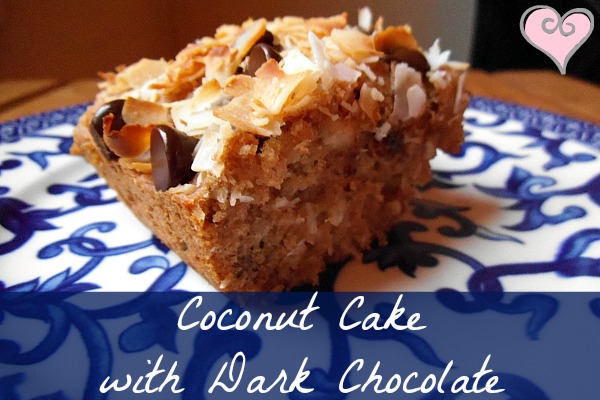 Healthy, Vegan Friendly Coconut Cake with Dark Chocolate
Super moist and perfectly sweet, whipped together without butter, milk, eggs or added sugar.  I wouldn't say this is any healthier than your typical cake, but you'll feel better knowing you're enjoying whole, real and clean ingredients in every bite.
I made this twice in 24-hours because I love it that much.  The first batch went to my volunteers who graciously got up early on a Sunday morning to help me with a Best Buddies event.  The second batch is for Ryan's parents, because yes, I'm officially an adult and having the "in-law's" over for dinner.  Speaking of throwing a full course meal, want to know how to do it without ripping your hair out?  Click here!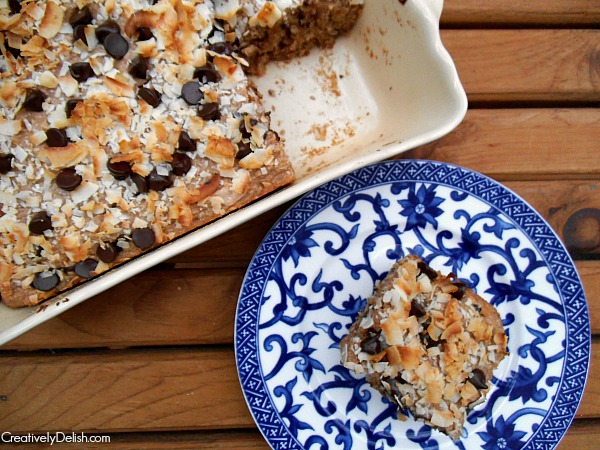 Banana for butter.
Coconut oil for eggs.
Applesauce and Grade A Pure Maple Syrup for sugar.
All clean ingredients, vegan approved and absolutely delicious.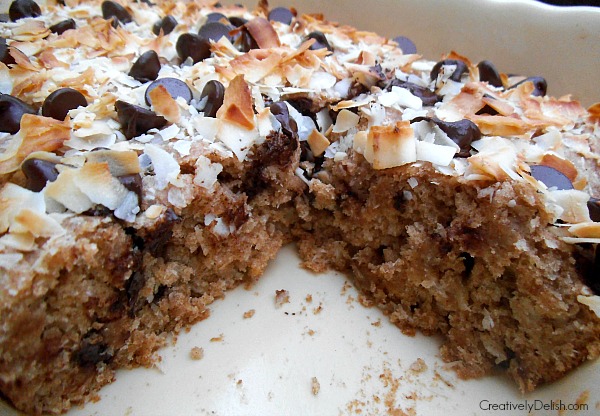 If you are a reader of the blog, you'll know I am really not a baker.  It's either too dry, too wet, too bland or too questionable, so I had pretty much given up.  Then I had this crazy craving for coconut and decided to give it a shot again, so I did some research on how to balance out certain ingredients and voila!  This is a milestone, folks!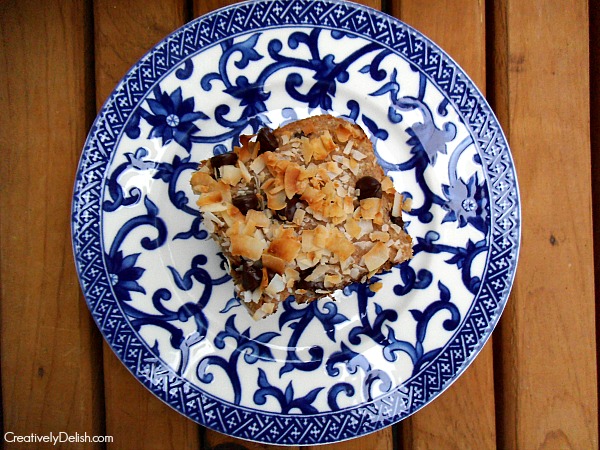 A beautiful dessert that everyone will enjoy 🙂
Healthy, Vegan Friendly Coconut Cake with Dark Chocolate
Prep time:
Cook time:
Total time:
This can easily serve 12-15 people, but it will depend on the size of the pan you use and the size of the slices.
Ingredients
1 & 3/4 C whole wheat flour
3.5 tsp baking powder
1 tsp sea salt
1 C shredded unsweetened coconut
1 medium banana, mashed with a fork
1/2 C Grade A Pure Maple Syrup
1/4 C unsweetened applesauce
1/4 C coconut oil, melted + 1 TBS to grease the pan
2 tsp pure vanilla extract
1 C light coconut milk
1/2 C dark chocolate chunks + 1/2 C for topping
1 C unsweetened coconut flakes
Instructions
Preheat the oven to 350 and grease a deep baking dish with coconut oil.
In a medium bowl, combine flour, baking powder, salt and shredded coconut, then set aside.
In another bowl, stir mashed banana, maple syrup, melted coconut oil, applesauce and vanilla together - it will be lumpy and that's fine.
Slowly pour wet ingredients in with the dry and pour in coconut milk and a 1/2 cup chocolate. Stir until the batter is well mixed and forms a "dough".
Transfer the dough to the baking dish and spread evenly with a spoon, then sprinkle remaining chocolate chunks and coconut flakes on top.
Bake for 40-45 minutes, or until the coconut flakes start to brown and a toothpick comes out clean.
Let it stand for 30 minutes to cool then slice and enjoy!