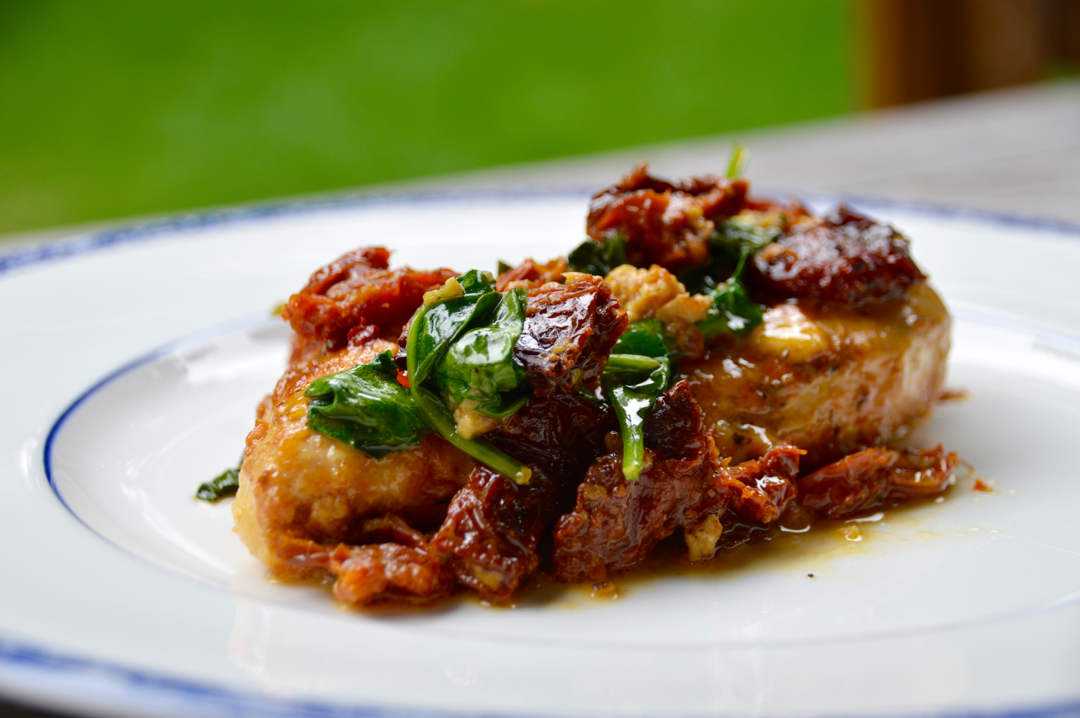 Creamy Crockpot Tuscan Chicken
I won't lie, after watching that episode of This Is Us when the crockpot starts the fire that kills the best character on the whole darn show, I thought twice about crockpots ever again. BUT, such is life, and sometimes convenience outweighs fear. This Creamy Crockpot Tuscan Chicken gives me all the feels of comfort food, without being too creamy and too heavy.
More...
Sadly though, there is a slight amount of prep in the beginning, but I wanted to be sure you had the ideal sauce for your Crockpot Creamy Tuscan Chicken. All it is is 10 minutes in a saucepan before then dumping everything into the ole crockpot and then you're done I swear, but it's worth it!
It's really not the most photogenic dish, but whatever, it's delicious and that's all that matter right?
Serve this along with a side salad, over rice or cauliflower rice, or with extra roasted veggies. Honestly, you could even put this between two slices of bread and have a Tuscan Chicken sandwich! Like a chicken parm sammy but not. It could be a really good idea.
You can check out the easy recipe below for my Creamy Crockpot Tuscan Chicken or click here to print it!
Happy cooking!!