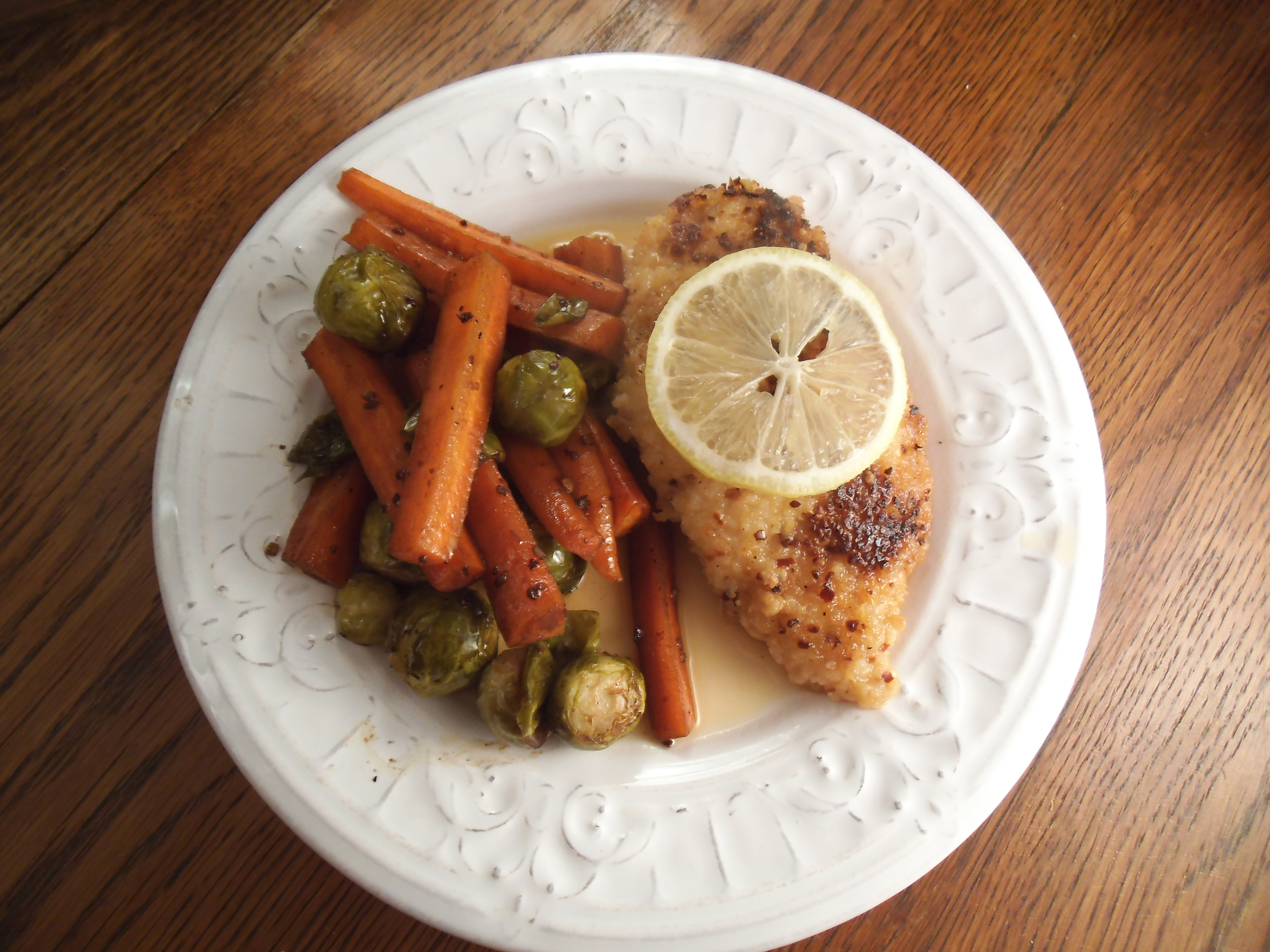 Easy Lemon Chicken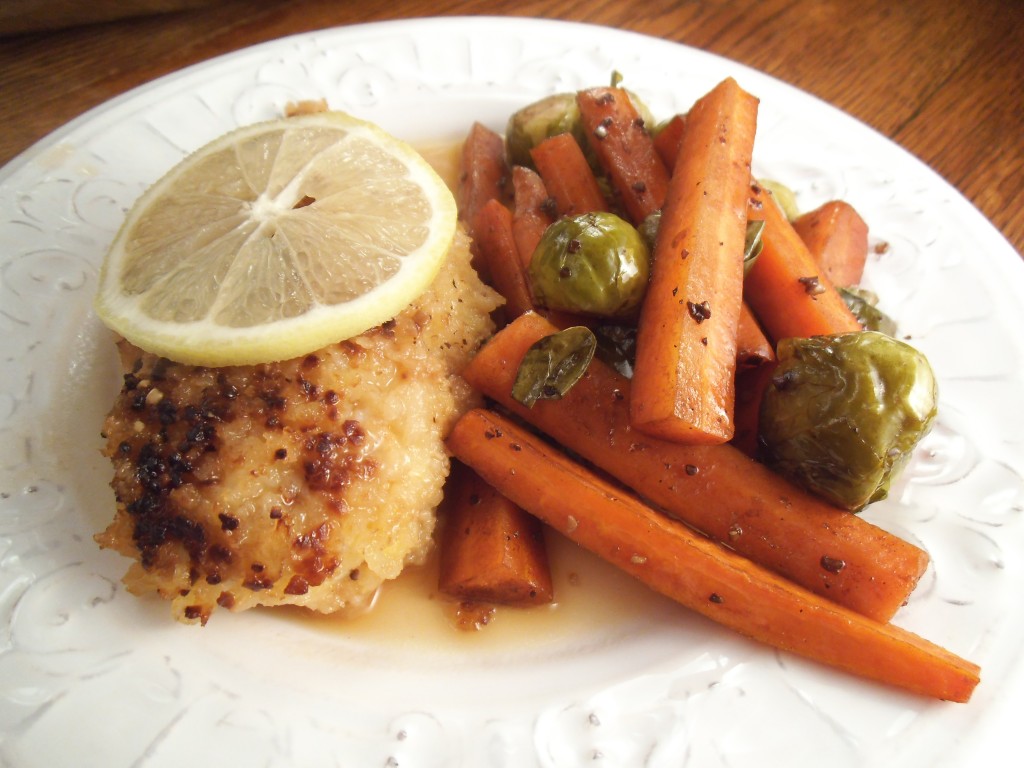 A breaded version of Lemon Chicken that is super simple to throw together, because we all have "those days".
Typical night:  You get home from a loooooooong day, tired, cold and starving (I know, poor me), and you need something quick and easy.  Sound about right?  Yep, I know the feeling.  So might I recommend Lemon Chicken???  With just a few ingredients, you get a great meal full of flavor, cooked in lightning speed time!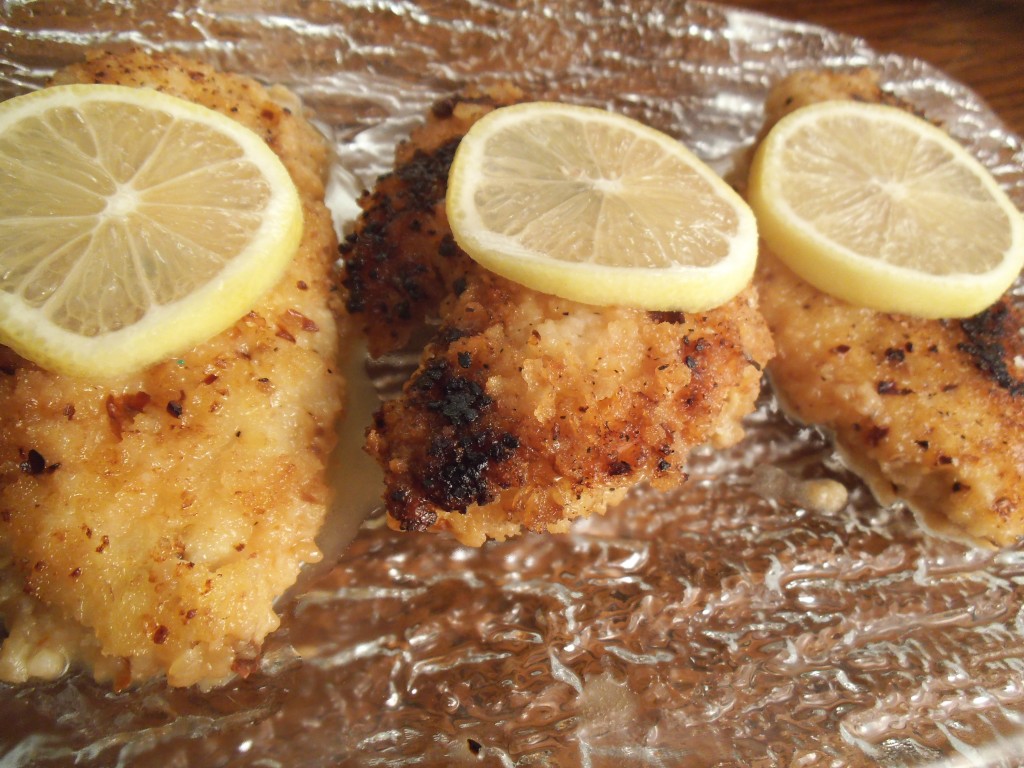 Ok I've sold you on the idea...you're welcome.
Lemon Chicken has been a staple in my diet since the day I was able to chew food.  My Mom would make this almost on a weekly basis, served with cous-cous and steamed broccoli.  When I moved out on my own in college, it was one of the first things I ever learned to cook.  I like to make mine extra lemony, and if I'm feeling fancy I'll add some fresh (and I mean only fresh) rosemary and thyme sprigs, with garlic, white wine and olive oil.  My Mom and I are a huge fan of Panko, which is a larger bread crumb that gives it a little extra crunch.  If you like to spice it up like I do, add some red pepper flakes to the Panko.  I also tried some lemon zest in there too which gave it a little extra kick of lemon when it was pan seared.
Easy Lemon Chicken
Prep time:
Cook time:
Total time:
Ingredients
2 boneless, skinless chicken breasts, trimmed and halved lengthwise
4 cloves garlic, minced
2 TBS olive oil
juice of 2 lemons
1/2 lemon, sliced thin
1/2 C dry white wine
1 egg
1 C Panko
1 TBS red pepper flakes & 1 tsp lemon zest (optional)
salt & pepper
Instructions
Place a large pan with oil and garlic over medium heat.
Get 2 bowls - in one, whisk egg, in the second mix Panko with red pepper flakes and lemon zest
Dredge chicken in egg then in crumbs
Pan sear both sides of the chicken (brown both sides)
Pour in lemon juice and wine and garnish with s&p and let simmer for 10 minutes or until chicken is cooked through
Serve with lemon slices