Hearty Bolognese Sauce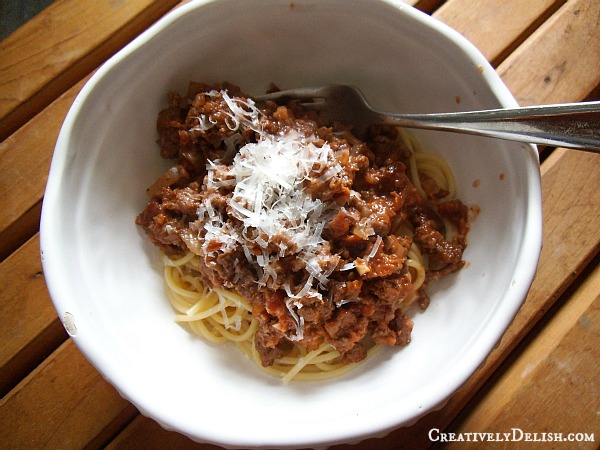 8-10 bacon slices, cooked and chopped
1 small onion, diced
salt and pepper to taste
5 garlic cloves, minced
2 lb lean 93-7 ground beef
6oz tomato paste
1 C milk
½ C grated parmesan cheese
½ C red wine (optional)
spaghetti
In a large pan, reheat bacon and stir with onion and garlic with a touch of olive oil.
Remove from pan and cook ground beef until done, then drain fat from pan.
Return bacon mix to pan and add salt and pepper, tomato paste, milk, cheese and wine.
Stir to combine, then allow to simmer for approximately 45-60 minutes covered.
Serve with spaghetti and more grated parmesan cheese.