Lemony Beet-Green Pasta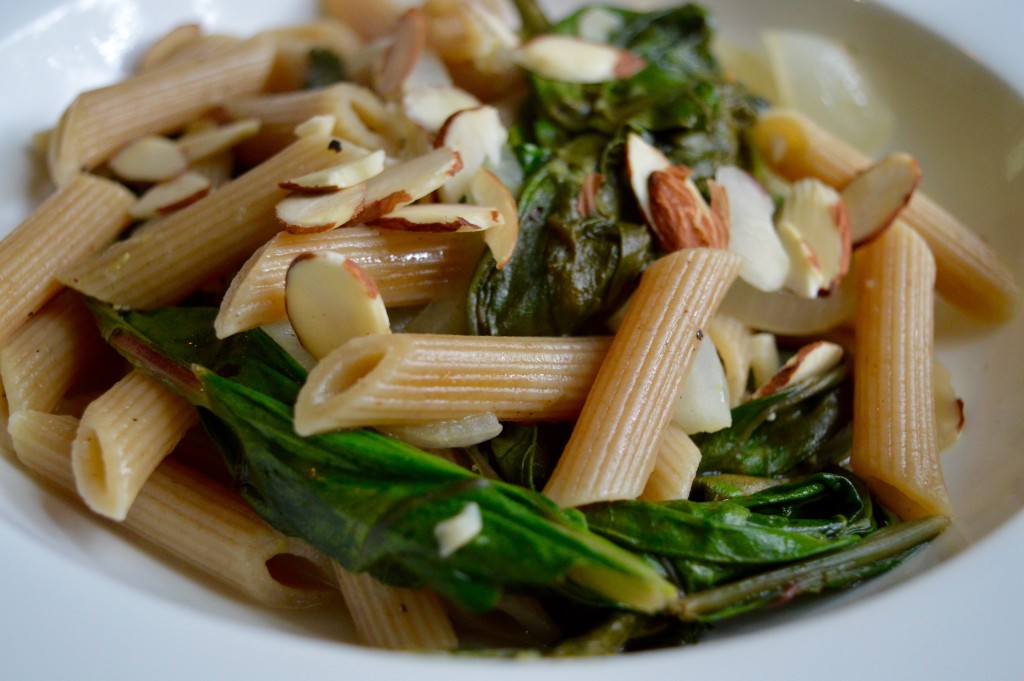 1 sliced vidalia onion
1 clove garlic, sliced thin
whole wheat penne pasta, cooked
1 large bunch of washed beet greens, stems removed
olive oil
zest of one lemon
juice of 2 lemons
⅓-1/2 C white wine
salt and pepper
parmesan cheese
sliced almonds - optional - about 1 TBS per serving
In a large pan, heat olive oil on medium and add garlic and onion. Once the onion has softened (about 3 minutes) add in the beet greens, stirring almost constantly, for 2 minutes.
Add in zest, juice and wine and bring to a low simmer. Boiling will reduce the sauce too much.
Add in pasta to combine, season with salt and pepper and serve with parmesan and sliced almonds.