Chicken and Broccoli Casserole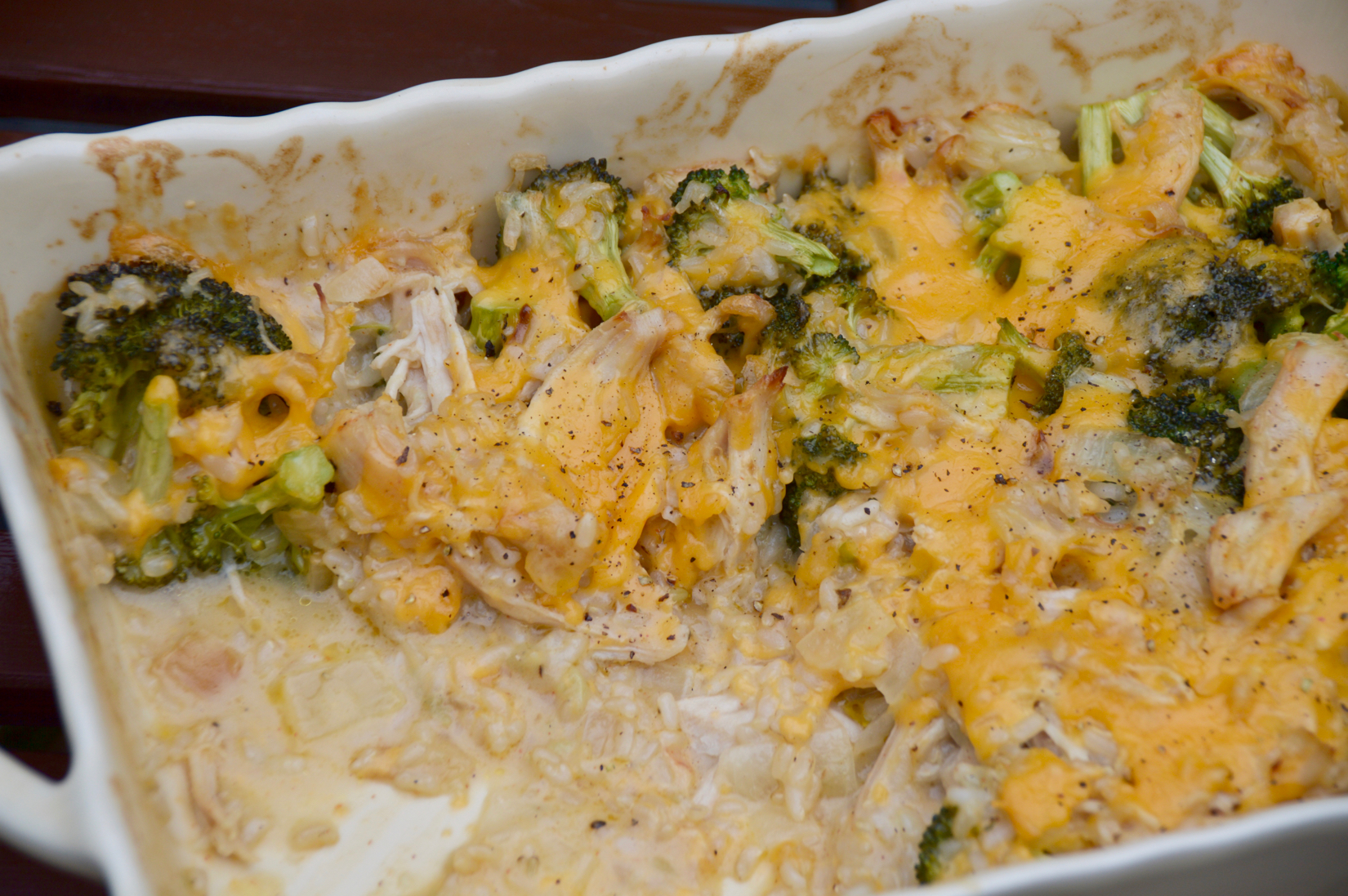 2 chicken breasts
olive oil
1 C chicken broth + 2 C chicken broth
½ C milk
3 TBS flour
3 TBS butter
1 onion, chopped
2 large garlic cloves, minced
cajun seasoning
salt and pepper
3 C cooked brown rice
1 bag broccoli florets (or two medium heads)
2 C shredded sharp cheddar
Heat the oven to 450 and place chicken breasts in a shallow baking dish. Season with a little cajun seasoning, then pour 1 C chicken broth over the chicken. Transfer to the oven and bake the chicken for 30 minutes or until fully cooked. Remove from the oven and shred with two forks, set aside.
Set the oven to 350.
In a large skillet, heat about 1 TBS olive oil and add onions and garlic. Cook for about 3-5 minutes or until onions are translucent. Stir in chicken, broccoli florets and rice, then turn off the heat.
In a saucepan, melt the butter then whisk in the flour. Once combined, slowly whisk in 2 C broth then the milk. Bring to a simmer and whisk slowly until the sauce has thickened, about 5-8 minutes.
Pour the flour and butter roux over the rice mixture, adding 1.5 C of shredded cheddar in as well. Stir to combine and add more salt, pepper and/or cajun if needed. Pour everything into a large baking dish, then top with remaining cheese.
Bake uncovered for 30 minutes, or until cheese is bubbling.
Recipe by
Creatively Delish
at https://creativelydelish.com/broccoli-cheddar-bake/