Lightened Up Chicken Piccata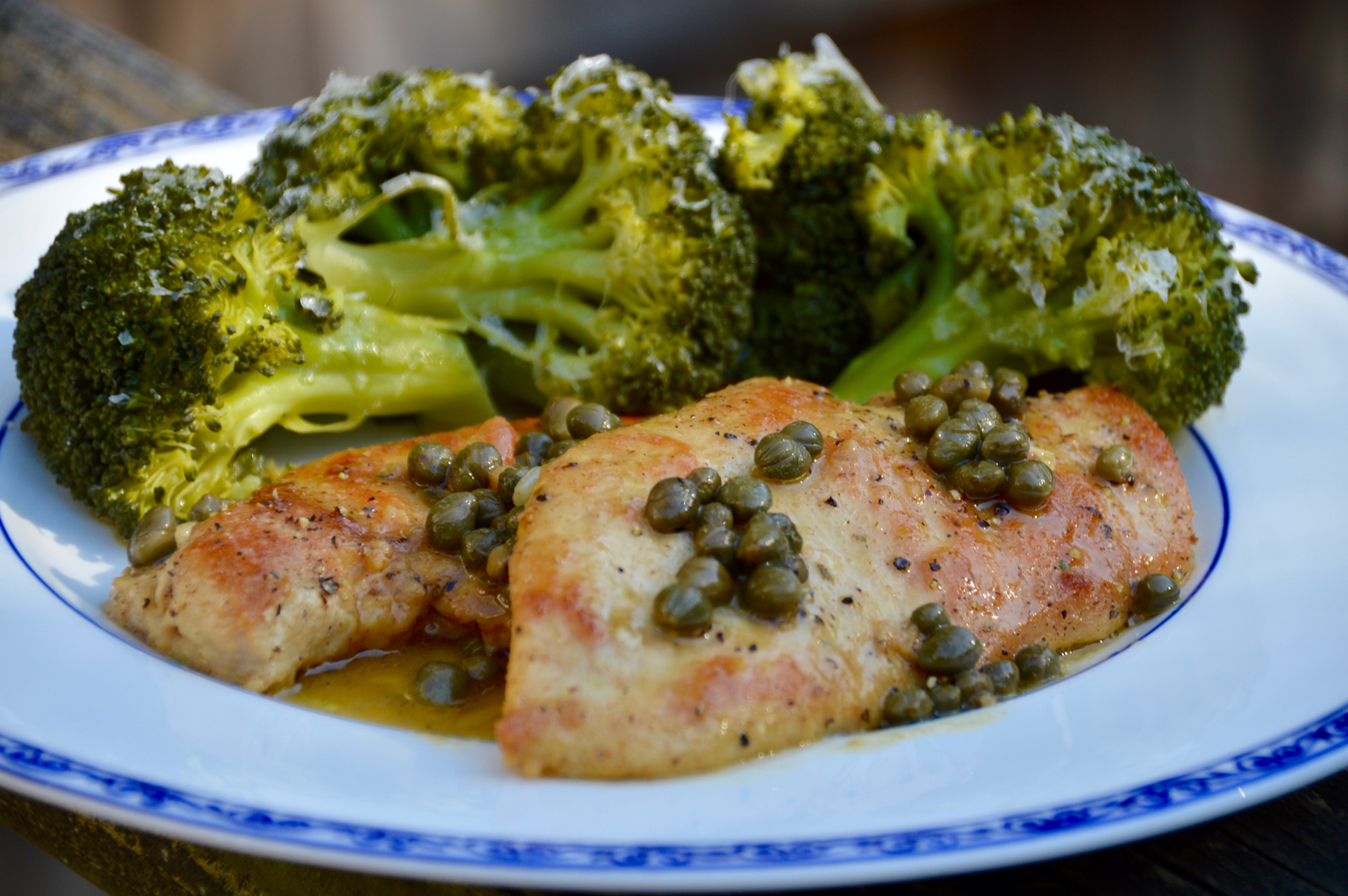 2 chicken breasts, cut down the middle lengthwise to make cutlets, or just grab 4 chicken cutlets
whole wheat flour
olive oil
salt and pepper
½ C low sodium chicken broth
⅓ C fresh lemon juice
¼ C drained capers
2 TBS butter
Sprinkle chicken cutlets with whole wheat flour on both sides, then salt and pepper.
In a pan, drizzle olive oil and heat pan to medium-high. Transfer chicken to heated pan and let each side cook for about 5 minutes. Cover the pan during the cooking to avoid splatter going everywhere.
Once chicken has cooked on both sides, remove from pan and add broth, lemon juice, capers and butter, scraping up the pan drippings from the chicken as well. Bring that to a simmer, then add chicken back in and cover for 5 minutes.
Taste for salt and pepper and add if needed.
Serve chicken with a spoonful of sauce and pair with steamed vegetables and rice.
Recipe by
Creatively Delish
at https://creativelydelish.com/lightened-chicken-piccata/