Prosciutto Wrapped Cod with Lemon Rosemary Sauce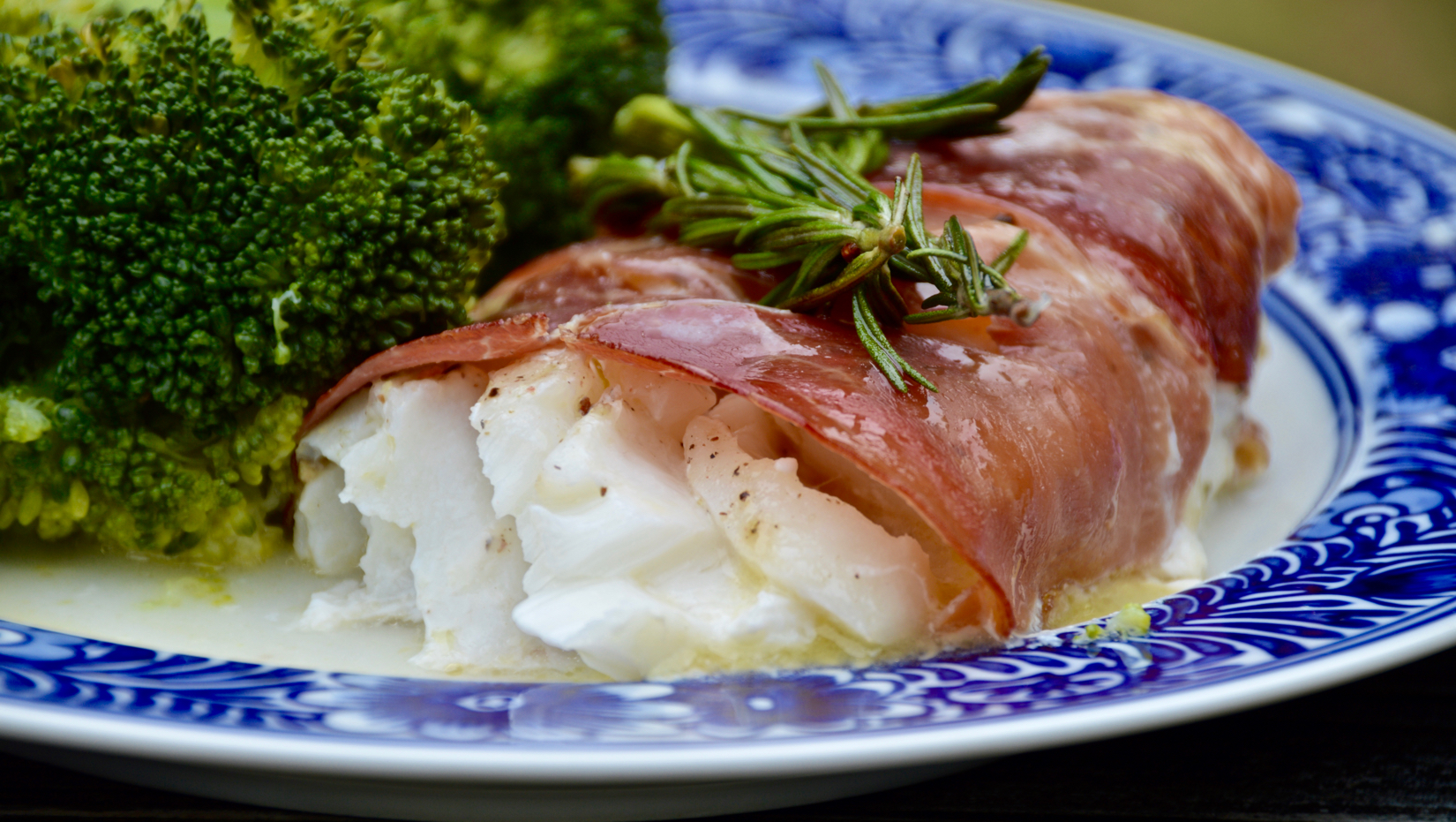 1 lb fresh wild-caught cod filet (or you can use striped bass, sea bass, halibut or haddock)
1 lb fresh wild-caught cod filet (or you can use striped bass, sea bass, halibut or haddock)
3-4 slices prosciutto
3-4 slices prosciutto
olive oil
olive oil
salt and pepper
salt and pepper
2 TBS butter
2 TBS butter
4 sprigs fresh rosemary
4 sprigs fresh rosemary
juice of one lemon
Preheat the oven to 400.
On a baking sheet lined with foil, brush each side of the filet with a little olive oil, then sprinkle with salt and pepper. Wrap the fish in the prosciutto slices, leaving the ends open.
Bake the fish for about 15 minutes, or until the fish is cooked through.
In a small saucepan, melt the butter over low heat with the rosemary sprigs. Once the butter has melted, turn off the heat and stir in the lemon juice. Stir to combine everything, then spoon one spoonful of sauce over each filet serving.
Recipe by
Creatively Delish
at https://creativelydelish.com/prosciutto-wrapped-cod-lemon-rosemary-sauce/