Lemon Chicken & Orzo Soup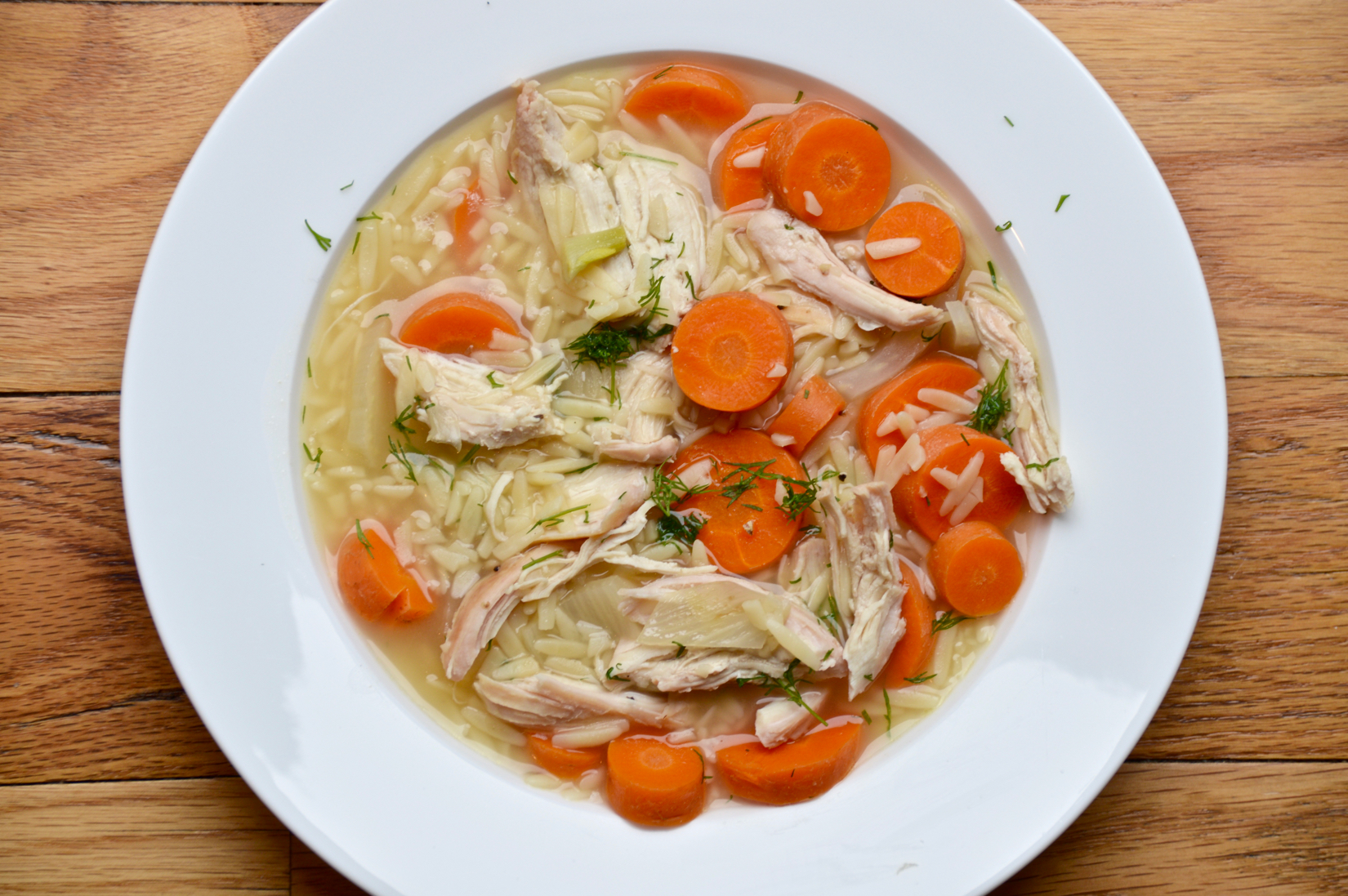 2 skinless chicken breasts
salt and pepper
8 C low sodium chicken broth
4 carrots, sliced
1 fennel bulb, chopped
2 cloves garlic, minced
1 C dried orzo
juice of 1½ lemons (or ⅓ cup lemon juice)
1 TBS fresh dill
Preheat the oven to 450 and line a baking sheet with foil. Sprinkle salt and pepper over chicken breasts and bake in the oven for 30 minutes, or until cooked through. Shred with a fork and set aside.
In a soup pot, bring broth to a boil, then add carrots, fennel and garlic. Let that cook for about 8 minutes, then add the orzo pasta (see notes above about adding the orzo now). Let the pasta cook for 8-10 minutes, then add in chicken, lemon juice and fresh dill.
Taste for salt and pepper and add more if needed. Serve and enjoy!
Recipe by
Creatively Delish
at https://creativelydelish.com/lemon-chicken-orzo-soup/