Honey Teriyaki Salmon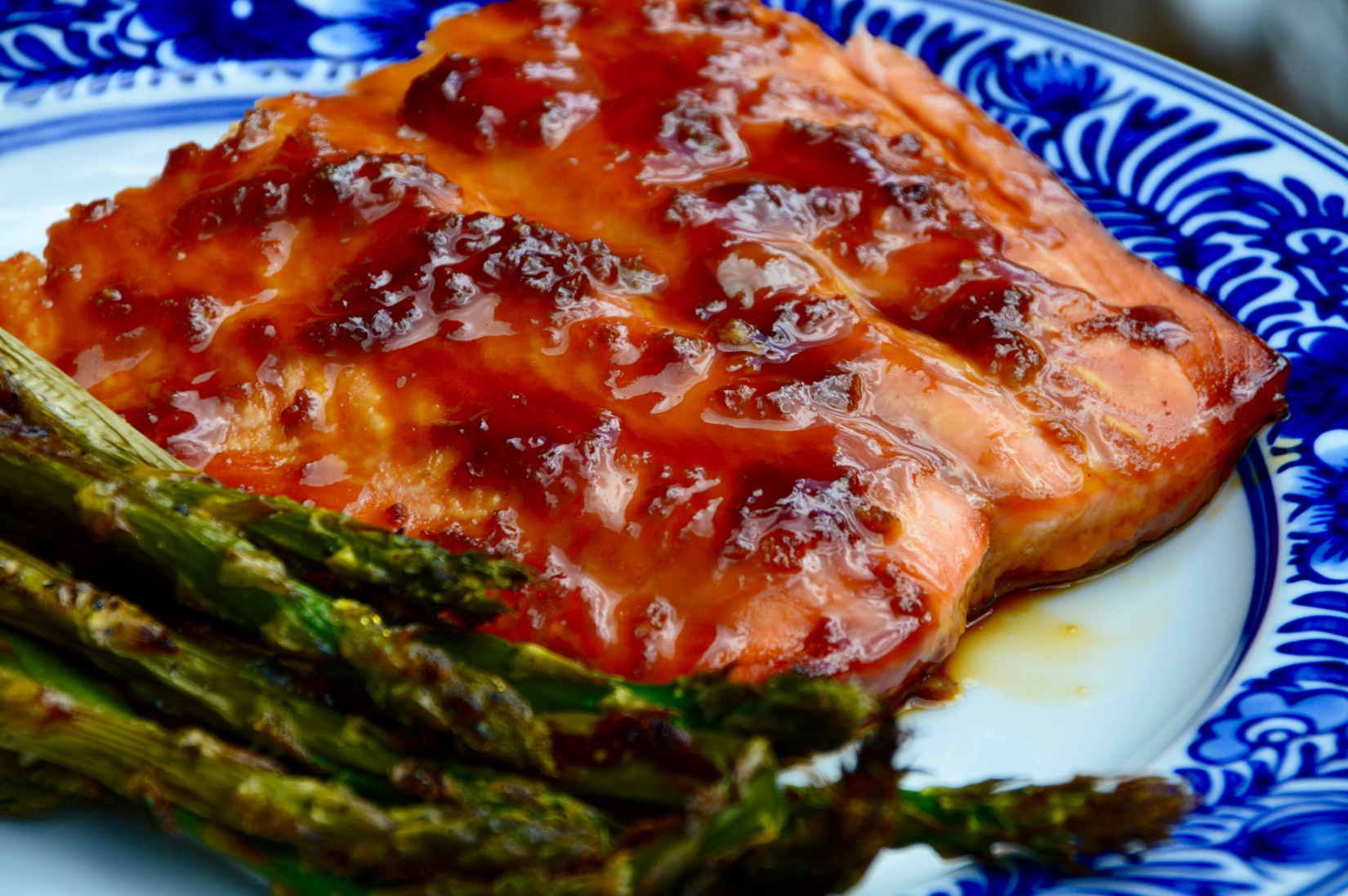 ½ C low sodium soy sauce
¼ C mirin
¼ - ⅓ C honey (start with ¼ C then add more if the sauce is too salty for your taste)
1 clove garlic, minced
2 tsp grated, peeled fresh ginger root
1 TBS cornstarch
¼ C + 2 TBS water
1-2 TBS sesame seeds (optional)
1 lb wild caught salmon filet
Combine the soy sauce, mirin, honey, garlic, and ginger in a small saucepan with ¼ cup water. Bring to a low boil.
Mix the cornstarch with the 2 TBS water and add it to the pot.
Low boil for 1 minute and turn off the heat. Make sure to continue stirring so the sauce doesn't start to burn. Add sesame seeds if desired.
Preheat oven to 450 and line a baking sheet with foil.
Pour half the sauce over the salmon, then bake for 10 minutes.
Pour ¼ more of the sauce over the salmon again and cook another 5-10 minutes, or until salmon is cooked through.
Serve with roasted asparagus or your favorite vegetables and drizzle remaining sauce over fish if desired.