Mediterranean Chicken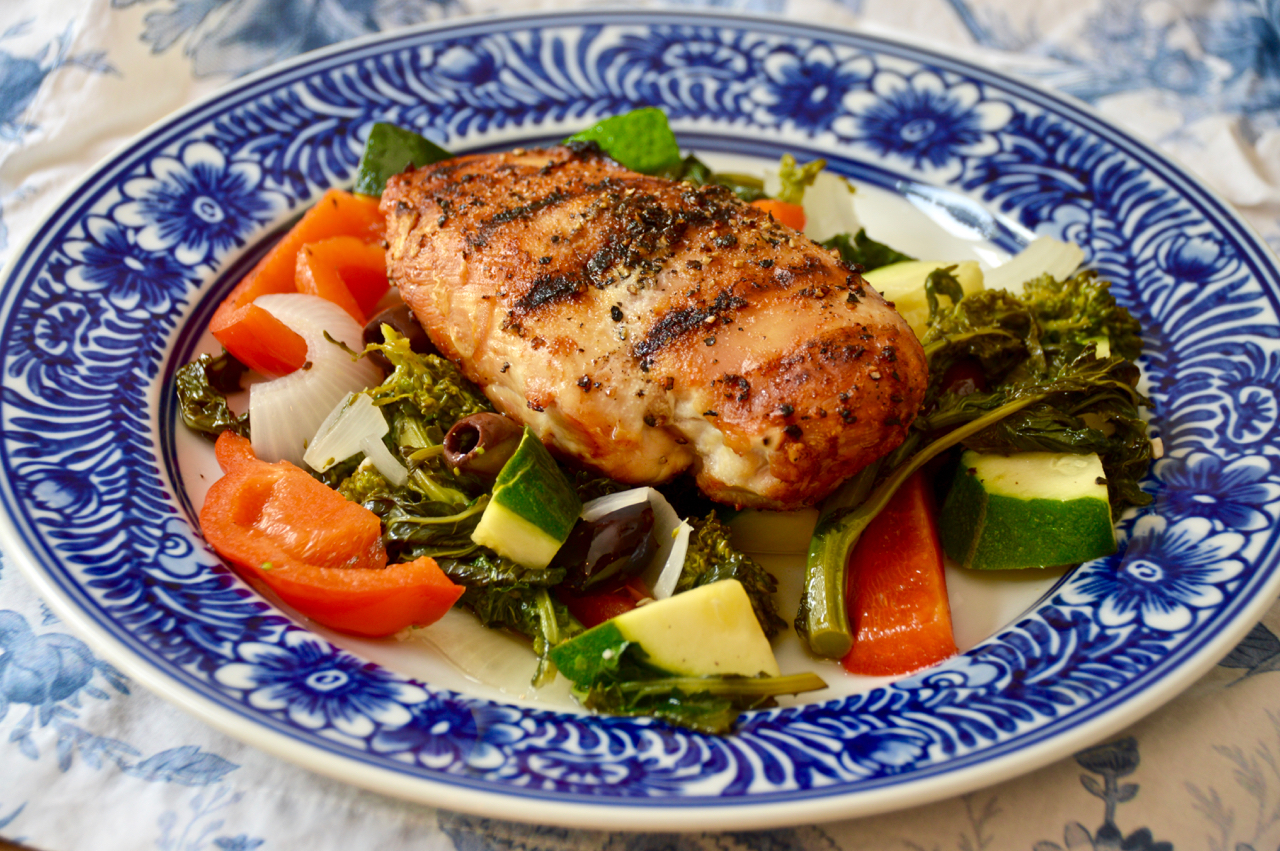 2 4oz chicken breasts
olive oil
garlic powder
salt
pepper
1 bunch broccoli rabe, washed, woody ends removed and the leaves and broccoli chopped
1 red bell pepper, sliced
1 onion, sliced
1 zucchini, quartered and diced
¼ C pitted kalamata olives
2 cloves garlic, minced
½ C low sodium chicken broth
½ C dry white wine
1 TBS butter
Rub chicken with olive oil on both sides, then season chicken on both sides with a few sprinkles of garlic powder, salt and pepper, then grill over high heat for 6-7 minutes each side, making sure the internal temperate reaches but doesn't go over 165 degrees. Remove chicken and set aside.
In a large pan, heat about 1 TBS olive oil over medium-high. Add garlic, peppers, zucchini and onion. Let the onion and pepper cook down slightly, about 5 minutes, then add olives and broccoli rabe. Pour broth, wine and butter over the vegetables, then cover and cook for 5-8 minutes, or until broccoli rabe starts to cook down and soften.
Season vegetables with salt and pepper (use a 2:1 ratio of salt and pepper - broccoli rabe needs more salt and less pepper in my opinion). Taste vegetables and add more salt or pepper if desired.
Serve chicken with the vegetables and garnish with some shredded parmesan if desired.