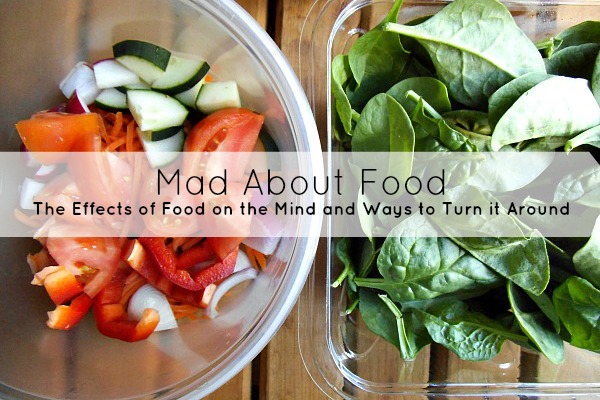 Mad About Food – The Effects of Food on the Mind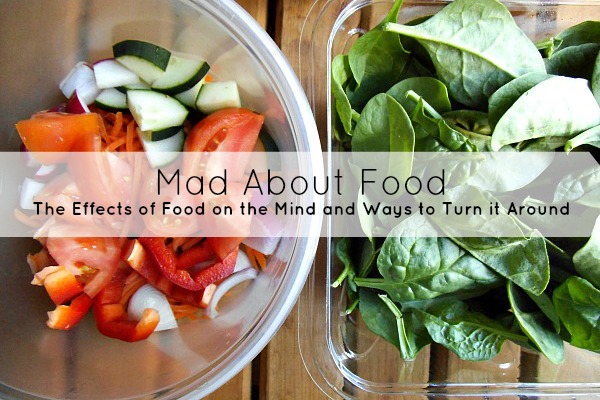 Did you know that certain foods can trigger the same response in your brain such as cocaine?
It's true.
With the high levels of salt, fat and sugar found in so many food products lately, it's beginning to get scary.
These types of foods trigger feel-good chemicals in your brain such as dopamine, which can become a highly addictive feeling.  When you're in an emotional state - anxious, bored, stressed, sad, etc, it can be so easy to trick the brain in to thinking all is fine with the world when a bag of chips is in your hand and your downing the entire thing.
Everyone has a particular food they find to be comforting, and sometimes those foods can lead to an addiction of sorts - going out of your way to eat it or eating it even if you're not even hungry.  It's always important to listen to our bodies to understand when it's really saying I'm hungry, but what can be so confusing is figuring out the difference between hunger and emotional want.  Your brain can play evil tricks on the body, pretending it's hungry just to satisfy the need for comfort when in reality a glass of water may do the trick just as well.
Boredom seems to be the worst offender of all.  Instead of just sitting around thinking about it all day, get up and do something you enjoy to get your mind off it.
Many people who experience emotional eating will eat until they become ill, eat even if they aren't hungry, stress about not having a certain type of food on hand, or will simply eat anything and everything...all to feel a little better for a short amount of time.  This can then lead to negative feelings about oneself, obesity, digestive issues, anxiety and depression.
It's important to remember that the only one that can change this habit is you - and that first coming to the realization that there is a better way and admitting there is a problem is the first step.
So what to do about it?
There are several ways to start becoming aware of what you're eating and changing your mind about it.
Start by first identifying what situations and environments you are in lead to the emotional eating.  If you note that most of your emotional eating comes at night before bed because you're sitting in front of the TV, try having a later dinner (think 7:30pm instead of 6pm) and then have a healthy snack later on that you can be excited about.  healthy snacks could be a mashed up frozen banana with come chopped nuts and dark chocolate (just like ice cream!), or some peanut butter spread over whole wheat toast or on graham crackers.  Dinner should be a balance of lean protein, tons of veggies and about 1/4 cup of whole grains.
If you notice that it happens more in the mid-afternoon part of your day, plan ahead with healthy snacks on hand to help you out so you don't end up going to the vending machine.  It's also important to have a good helping of protein and healthy fats at lunch to keep you satisfied until then.  I like to bake up a big batch of chicken breasts on a Sunday night, shred them, then throw them over salads for lunch and top it with a good olive oil based vinaigrette.
When you have a good day of eating, try writing down how you felt and what you ate.  Those happier moments will be more motivation for you when you're having a more difficult day.
Take time to chew your food and focus on enjoying it rather than scarfing it all down.  Focus on the flavor, texture and colors of your food, understanding what nutrition is in your food and stopping before you become "stuffed".