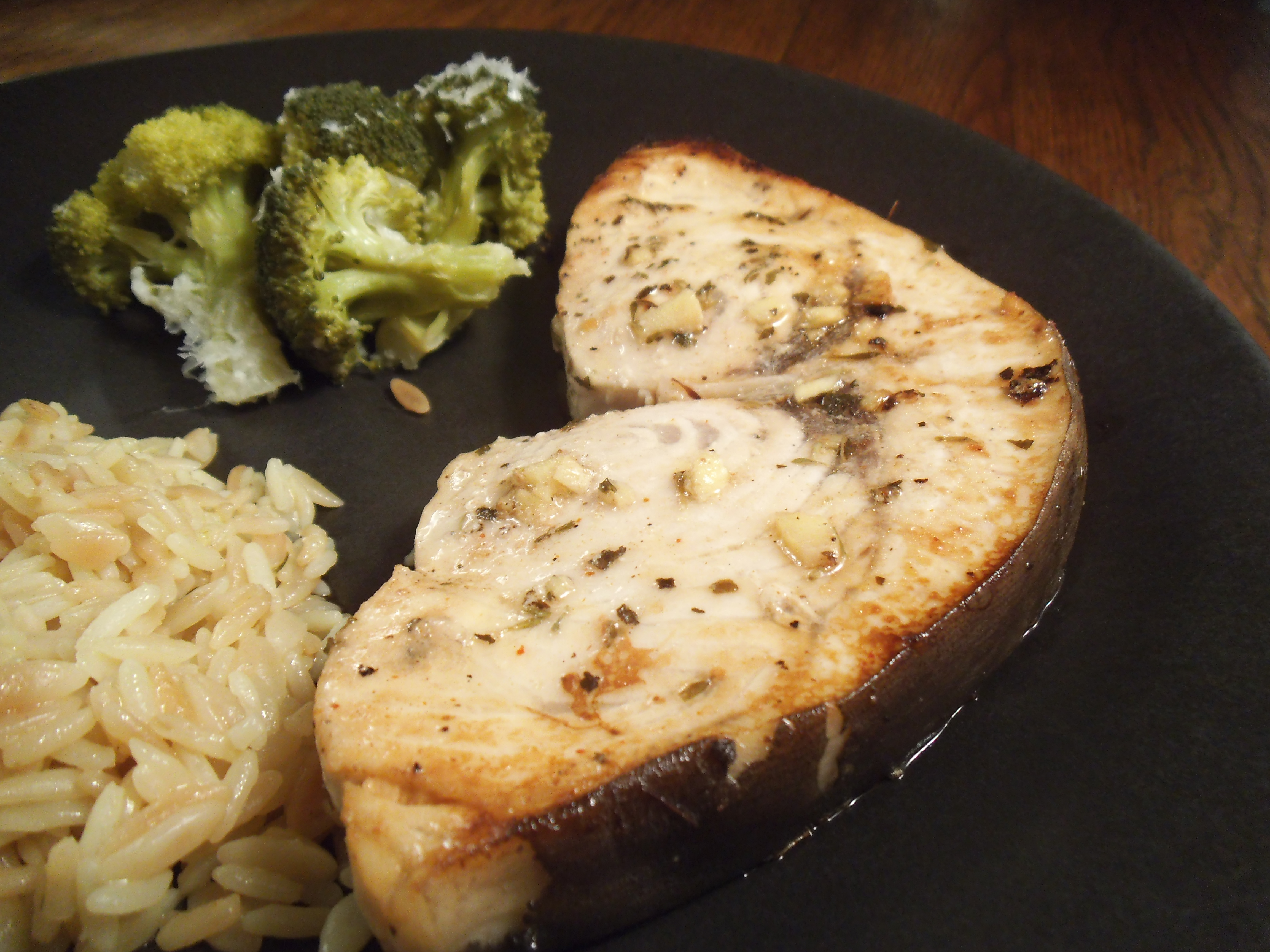 Ginger-Lime Swordfish
This delicious marinade is composed of chopped ginger and fresh lime juice, along with a few spices and a little vinegar.  Let it marinate for a little while to let the juices sink in and pan-sear or bake to swordfish heaven.
I'm not sure you can argue with me that there's anything better than fresh swordfish.  mmm-mmm-mmm-mmm-MMM!  Crazy good!
So sweet, sweet Ryan took it upon himself to cook dinner tonight, and of course as anyone could guess, he came home with swordfish.  Now I'm sure you know by now judging from the blog you are reading, I like (LOVE) to cook, so when someone else takes over the kitchen, I need to be involved….poor Ryan.
So into the oven under the broiler the swordfish went, however did you know that if there's oil in the marinade, it can ignite????
Oops.
No more than two seconds later, a giant flame ignited in the oven, followed by enough smoke to make your eyes water.
Thankfully two things happened…well three…Ryan saved the day, my pan wasn't ruined, and a beautiful swordfish steak emerged from the flames…magnificent!!
The swordfish gods had emerged.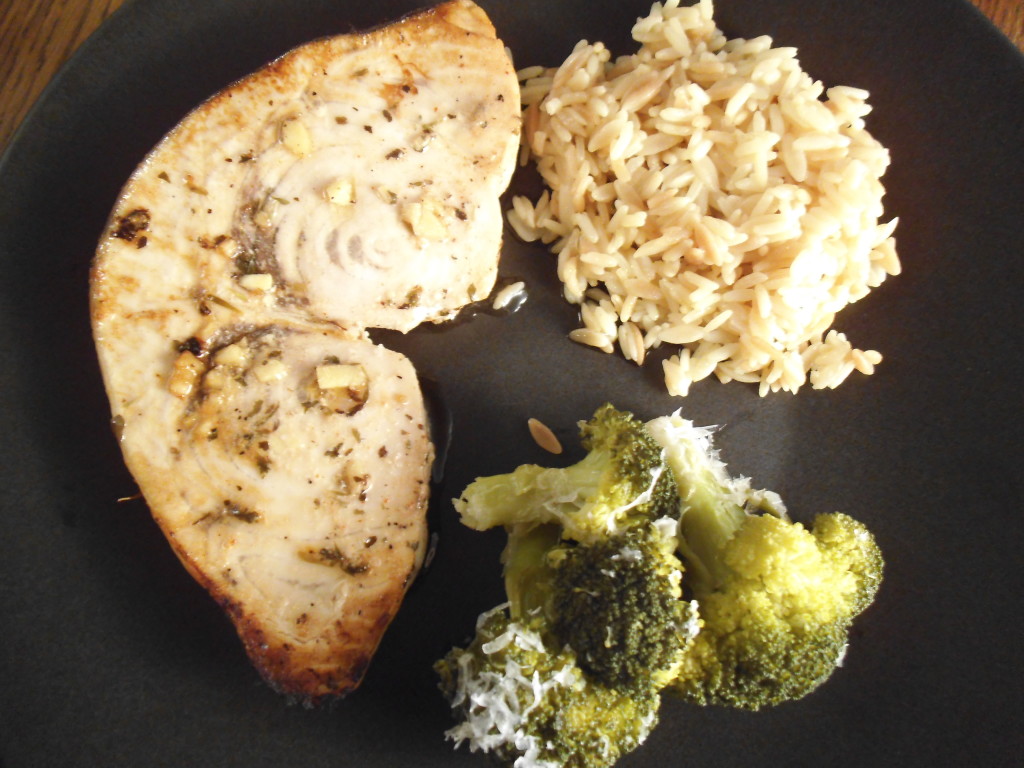 Ginger-Lime Swordfish
Ingredients
2 swordfish steaks – ¾ – 1 lb each
Marinade:
3 TBS fresh lime juice
2 TBS white wine vinegar
1 tsp salt
⅛ tsp ground black pepper
¼ tsp ground ginger or ½ tsp chopped ginger
¼ tsp dried basil
⅛ tsp thyme
⅛ tsp parsley
1 tsp hot pepper sauce
1 pinch cayenne pepper
3 TBS vegetable oil
Instructions
Marinate swordfish for at least 10 minutes, overnight if possible.
Set broiler to high and set racks to the middle.
Transfer steaks to sheet pan with marinade juice poured over.
Cook each side for 5 minutes, or until fish is white and slightly flakey.
Best served with pilaf and veggies