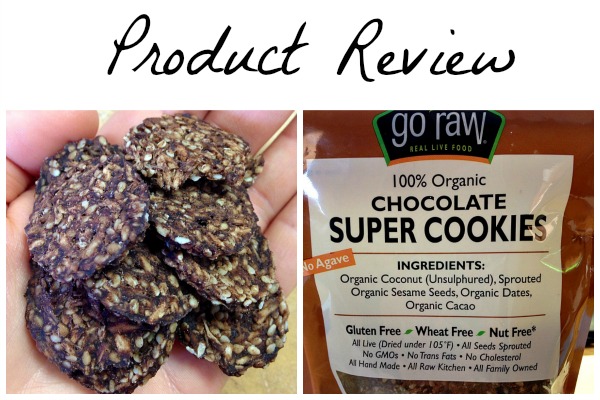 Product Review: Go Raw 100% Organic Chocolate Super Cookies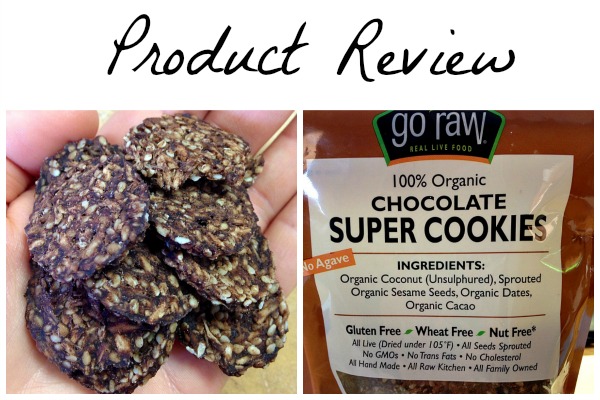 I think I might have actually floated up to heaven.  These little cookies are SO GOOD!
In my quest to cleanse, detox and eat whole foods, it would be damn near impossible if I couldn't have my chocolate fix every day.  So as I strolled the aisles of Whole Foods I stumbled upon these beauties and never looked back.
Organic, Raw, Sprouted
Those three words mean everything to me right now, because the closer to the actual food the better.  Sprouted seeds are known as some of the most nutritionally dense foods in the world, and when paired with real organic cacao, organic dates and organic coconut, it's hard to find something better.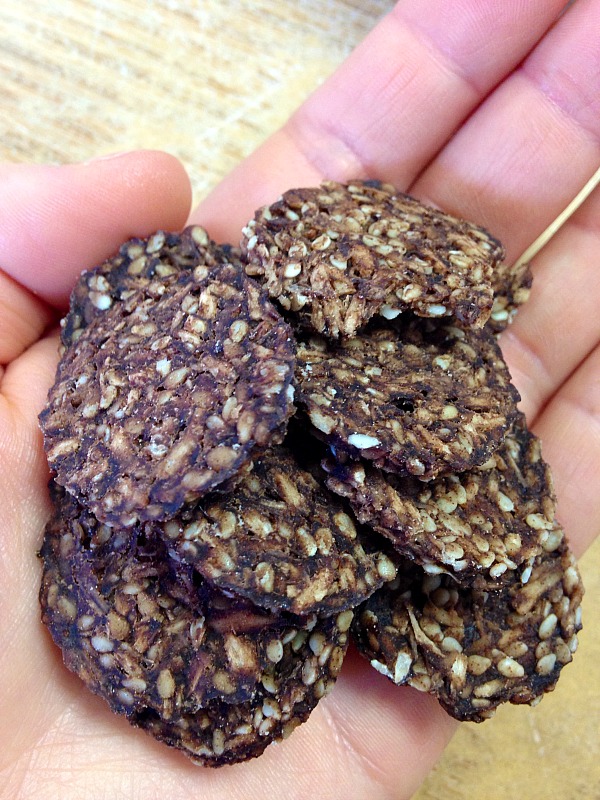 When you're looking at packaged foods to eat, you should always look at labels and know what every ingredient is.  A common "rule" is to only purchase packaged foods with less than five ingredients that read like a recipe.  If you can't make them using the ingredient list, you probably shouldn't buy them.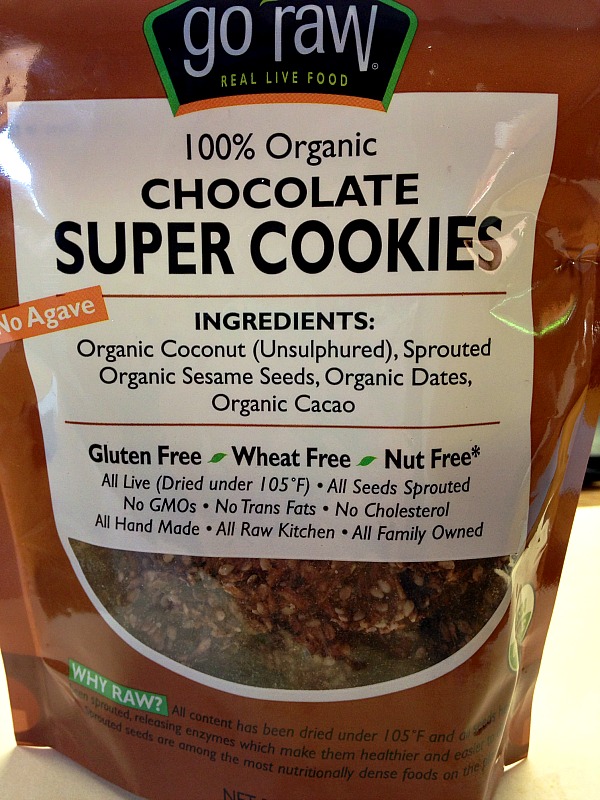 Gluten Free, Wheat Free and Nut Free
More words that mean a lot to many people.
There is also no added sugar, which is hard to understand considering they are so tasty and sweet.  If you look at the nutrition label, that 11g of sugar comes from naturally derived sugars.  I get it, sugar is sugar, but wouldn't you rather enjoy your chocolatey treat without refined or added sugars?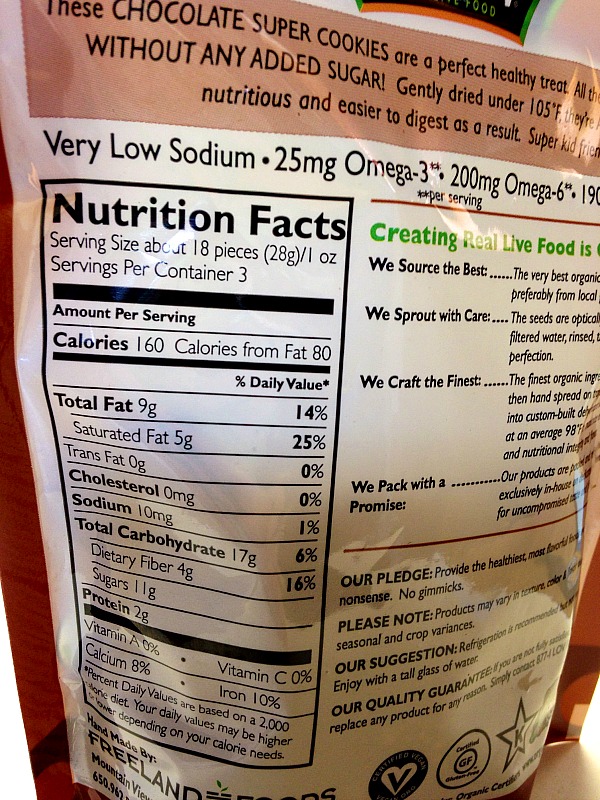 Easy to digest, very low in sodium, high in omega 3 and 6 with a great source of potassium.
The Verdict:  I LOVE Them
Yes I love them and will keep them at my desk always.
Pros:
Light and airy texture with a soft and melting chocolate taste
One serving is 18 pieces for only 160 calories, however I never wanted more than 10 to satisfy my sweet tooth
The understanding and knowledge that what I am enjoying is actually good and kind to my body
Gluten free, vegan friendly, nut free, very low in sodium - basically good for everyone!
Cons:
It's a little pricey - around $4 per bag
Hard to find if you don't live near a Whole Foods - I have never seen these before until I looked at WF's
Other than that, I can't possibly think of anything negative to say about these...
So next time you are out at your local Whole Foods, take a look at these.  They come in other varieties as well, and all are under five ingredients, handmade with care and delicious as always.