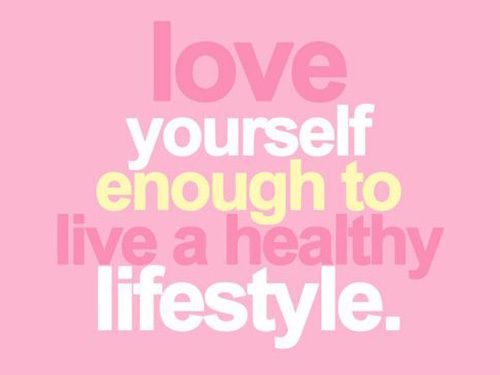 Create a Lasting Healthy Lifestyle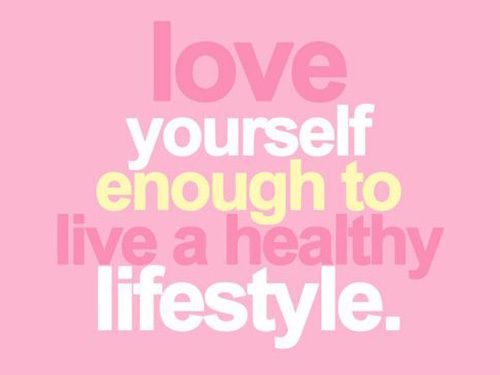 Want to take the first step in beginning a lasting healthy lifestyle?
It can be so hard to form new habits that stick.  What is important is to identify what is best for your personal well-being so that you can find true health and happiness.
New habits don't have to mean a rigorous exercise program or a strict diet that just makes you sad!  Read on to learn how to take those first steps to get on your way!
1.  Get Personal
Before you can really begin a new journey, it's important to learn who you really are.
Start by creating a food journal.  Yes, this means writing down absolutely every darn thing you put in to your mouth.  There are great apps like MyFitnessPal, Fitbit, Livestrong and many more that can track your food and give you amounts of calories, protein, fat, sugar, sodium and more.
What really woke me up was how careless I was with my eating habits.  I would snack all the time, eat processed foods loaded with sodium and sugar - all without even understanding whether or not my body needed that food.  When you track your food and the way you feel after eating something, it makes you more aware.  So if you know that buying that bag of chips means devouring the entire thing in one sitting because you can't even help it, maybe skip that purchase and choose a fruit or vegetable instead.  Notice how much better your body responds to that.
My favorite quote I ever read from Pinterest was "You are not a dog, quit rewarding yourself with food."
How true!
Not only does this step help to show you just how much you might be eating but it also reminds us that we were never programmed to need that much food and that listening to our bodies is hands down the most important first step.
2.  Understand that Food is Meant to Nurture, Not Harm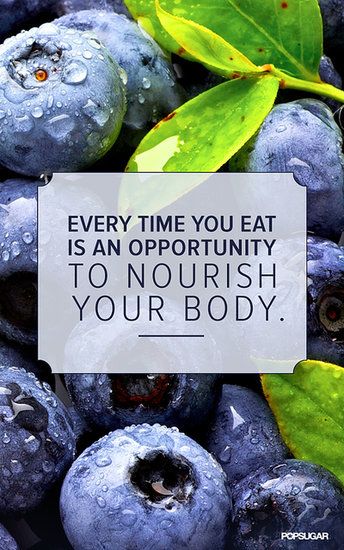 Nurturing food helps your body stay strong, alert and healthy.
When you sit down for a meal, treat it as a time to help your body, not harm it.
Harmful foods are those that contain excessive amounts of sugar, sodium, fat, chemicals...etc.  Your body won't say "thank you" after you inhale that enormous cheeseburger and large fry.  Foods that are processed are high in preservatives, chemicals, genetically modified ingredients and so much more.
This is not to say that you should never treat yourself, but once you begin this healthier path, you will start to find healthier treats.
Right now it may seem as if indulging in that huge plate of chinese food or that large pizza on the counter, but do a little research and you'll find that what you're eating isn't actually food at all.  Foodbabe.com is a great eye-opener resource for what kinds of things you can find in your typical supermarket.
Harmful foods can also mean foods that make you feel guilty after eating them.  Watch out for foods that make you binge more than others, because those are the foods that contribute to depression, lack of sleep, lack of energy...the list goes on, and why beat yourself up about food?  It's not worth it!
3.  Learn to Love to Cook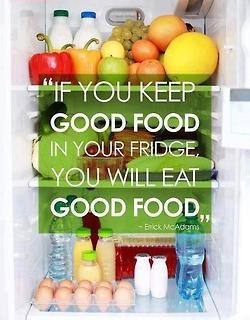 When you create your own meals, you know exactly what you're eating.
Do you want salt in your dish?  Go for it!  Isn't that better than the super-salty foods you can get at restaurants or in the frozen food section?!
It may seem like a crazy idea, but here's a sample of a fuss-free week of cooked meals:
Breakfast:  Choose One - Oatmeal with fresh berries and a drizzle of raw honey or a sprinkle of sliced almonds, Eggs with multigrain toast and fruit on the side.  Enjoy with a cup of coffee with 1 serving of Organic French Vanilla Half & Half or green tea or water.
Snacks:  Greek yogurt with berries and sliced almonds, carrot sticks with hummus, fruit, roasted vegetables
Lunch:  Choose One - Shredded chicken over spinach with blueberries, goat or feta cheese, walnuts, sliced tomatoes and chopped cucumber with a light balsamic vinaigrette or tuna mixed with light mayo, sirracha, chopped red pepper, chopped roasted red pepper and red pepper flakes in a whole wheat pita.
Dinner:  Choose one lean protein and a vegetable for dinner (salmon, turkey, chicken, lean beef, shrimp, etc)
Dessert:  Dark chocolate with sliced strawberries
Not so hard right?  Once you start cooking for yourself, you'll see a major difference in your health - both physically and mentally.
4.  Find an Exercise Plan that Makes you Happy
Whether it's going for a walk after dinner or hitting the gym six days a week, always make sure you are doing something that makes you happy.
Going for runs outside after work just doesn't make me happy, plain and simple, so instead of beating myself up about it, I choose to do other exercises like circuit workouts and Pure Barre.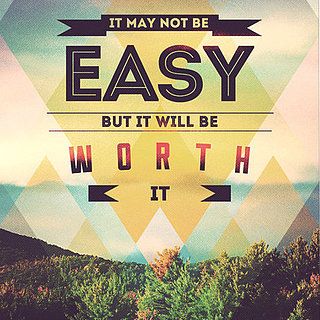 If you've never been in a fitness routine, start off small.  Even a 15 or 20 minute workout is better than no workout at all.  Try taking a walk in the evening after dinner or challenging your friend to a game of Frisbee on Sunday afternoon.  The hardest part of working out is finding your routine, so make it your own!
5.  Remember How Good it Felt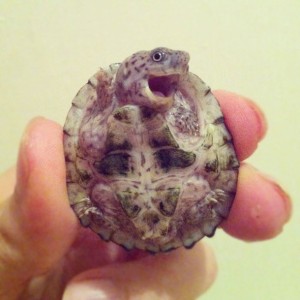 Those days when you have a perfect day of eating, went to the gym, got a good night of sleep...those are the important days to remember.
Log your excitement in a journal, share it on facebook, tell a friend, tell your cat...whatever, just remember it, because it is so motivational to keep going!