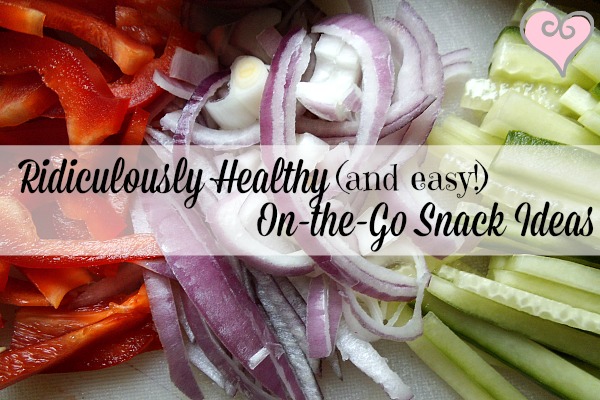 4 Ridiculously Healthy Snacks for Your Crazy-Busy Life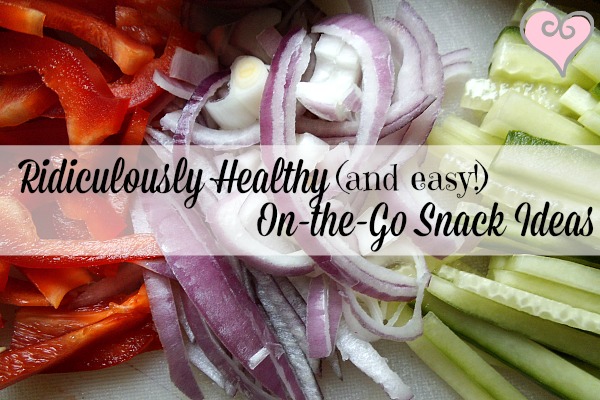 I'll admit I'm much more of a stress eater than I like to think, and if I'm not careful and plan ahead, you'll find me running to the store after work to buy a box of cereal to shove down on my way home from work.  Maybe not the best idea, right?
My days are filled with morning workouts followed by riding a bunch of horses then teaching a bunch of lessons, answering emails and playing with ponies.  Somewhere in there, I find time to actually sit down and enjoy a lunch (very important!), however when it comes to snacks, I'm full speed ahead. We all know how important it is to eat fresh foods that nourish rather than harm, but that can be very difficult when there's little time!
Here are a few snacks that I enjoy on the run that are easy to prepare ahead of time and you can even make them in large batches so there's less work for the week.
1.  Tomato & Mozzarella Stacks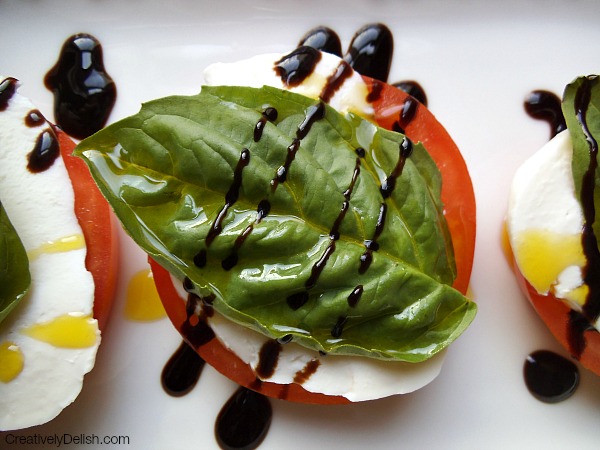 A simple, fresh and healthy snack that can easily be eaten on the go.  I like to make these and stack them like a sandwich so I can grab one without a fork and go.
2.  Fruit Salad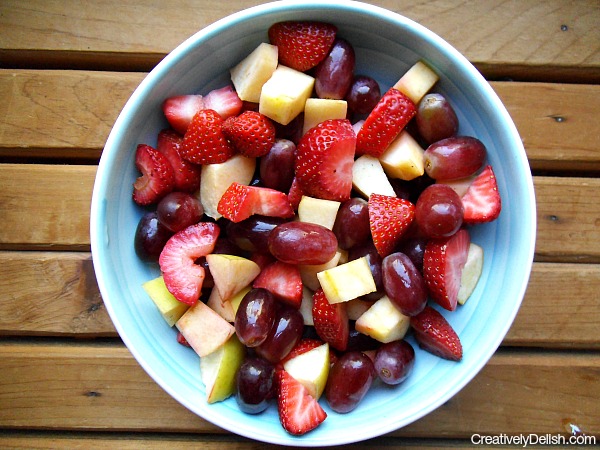 I always keep a big bowl of fresh cut fruit in the fridge so I have it any time I want a quick snack or need to bring something to work in a hurry.
3.  Cucumber & Tomato Salad with Avocado Vinaigrette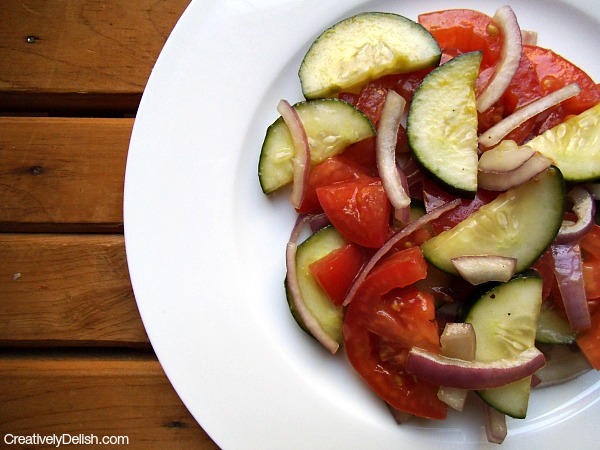 I have a small obsession with the Avocado Vinaigrette that you find in Whole Foods refrigerated salad section - it literally goes perfectly with anything!  It's a yummy compliment to BBQ chicken, in fish tacos, over salads and of course this fine snack right here.  Simply combine 1/4 of a medium cucumber, 1/4 red onion and 1 large plum tomato and slice them into half moon shapes (the onion should be sliced thin), then toss with a little of the vinaigrette for a delicious snack that can last for days, so make a big batch!
4.  Pico de Gallo & Organic White Corn Tortilla Chips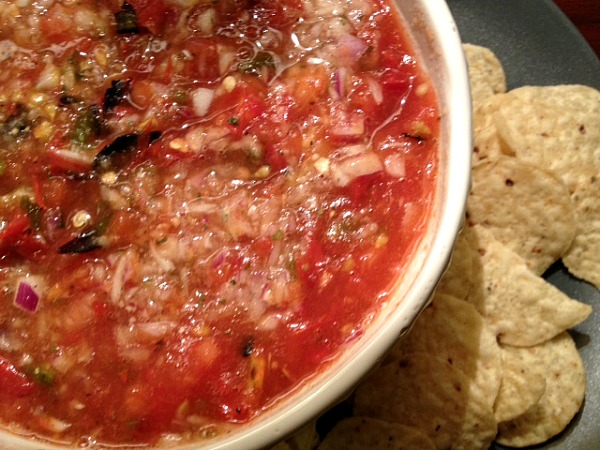 The easiest way is to pick up a container from the store - just check the label for ingredients and usually any pico de gallo is going to be legit.  If you'd rather make your own, simple combine 1 finely chopped tomato, 1/4 finely chopped red onion, 1 seeded and finely diced jalapeno and mix together with lime juice, salt and a pinch of sugar if it's too spicy for your taste.