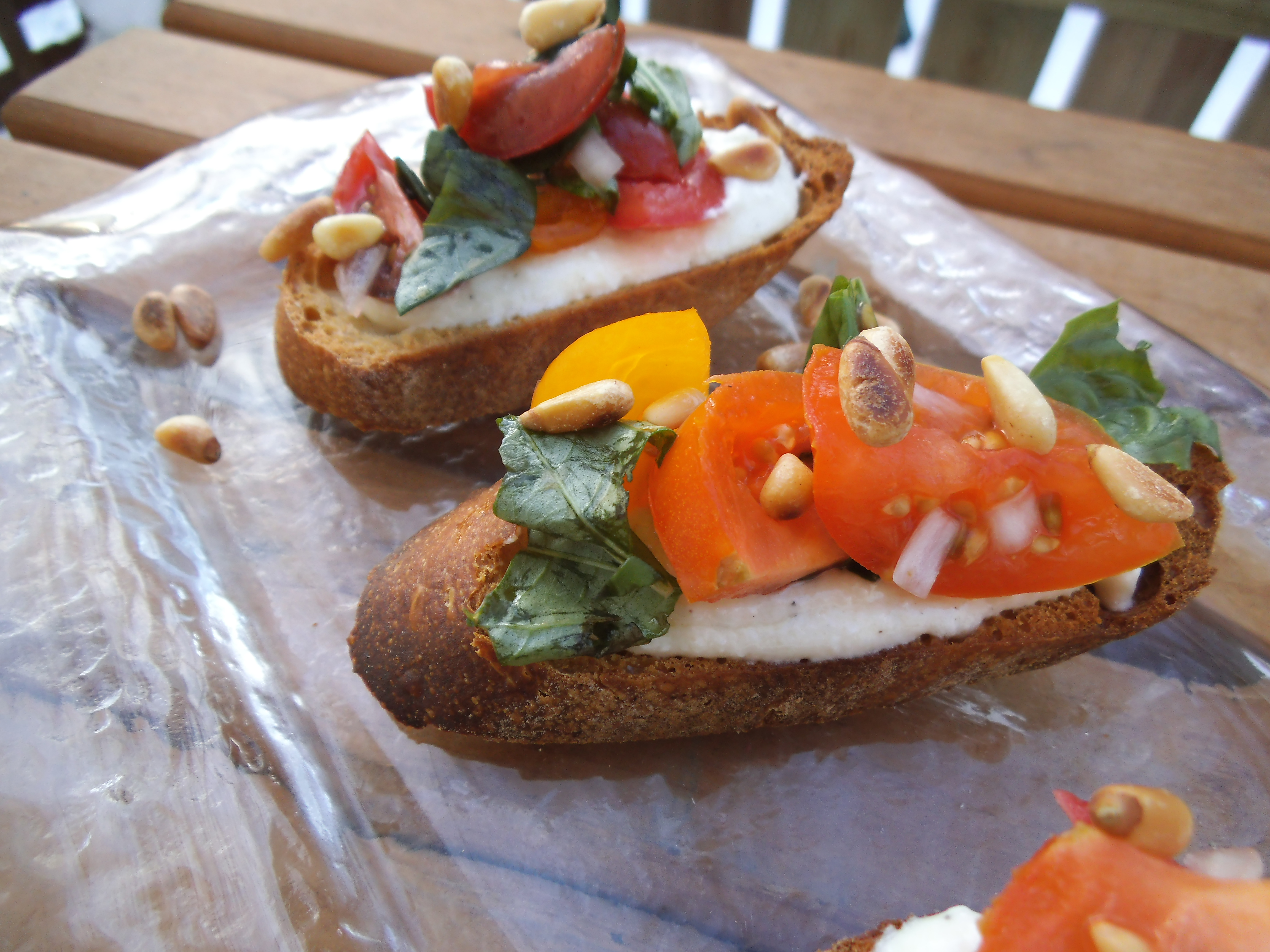 Heirloom Tomato Crostini with Whipped Feta
A delicious and fresh appetizer using whipped feta, toasted pine nuts, fresh basil and sliced tomatoes.  Heaven!
I have been having the absolute hardest time trying to come up with the perfect party appetizer that's easy to make, contains only a few ingredients and doesn't require me to cook anything when I get to our friends house later tonight.
Thanks to Ina Garten and her wonderful cookbooks, I found just the thing - Heirloom Tomato Crostini with Whipped Feta.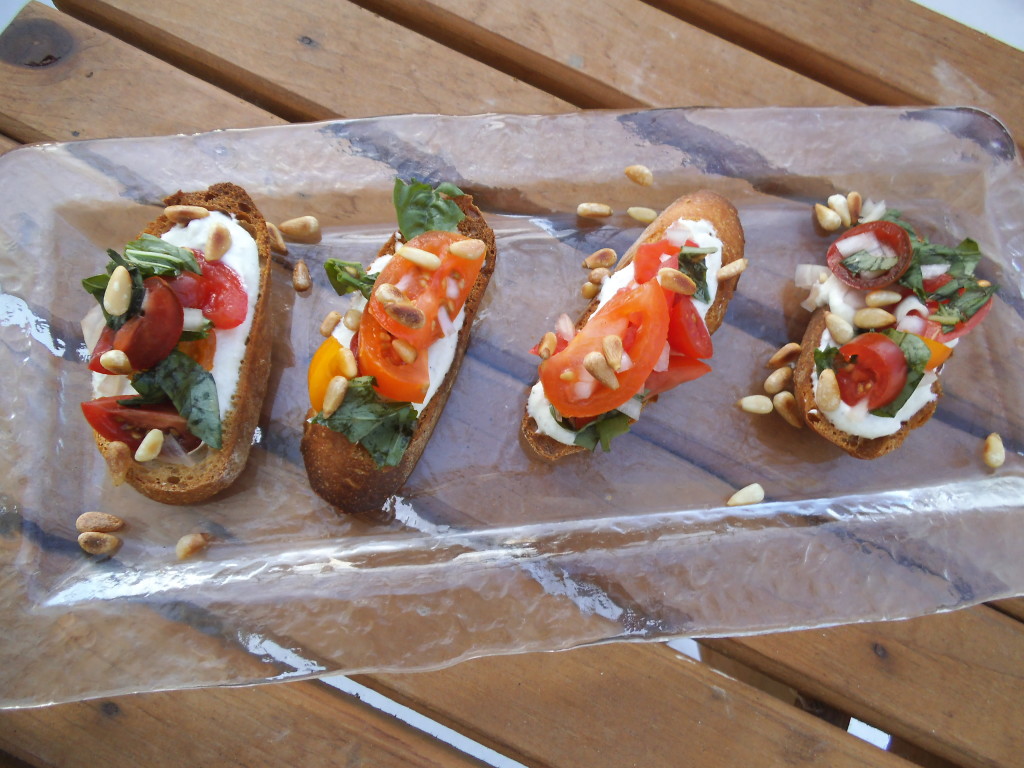 Soooooo yummy!!  These little pieces of heaven were so good, with so many flavors packed onto one crostini, I just can't get enough of them.  So Mom- if you're reading this, I recommend these 🙂

Chef's Note:  Be sure not to assemble the crostinis too far in advance because the bread will become soggy and no one wants that!
Heirloom Tomato Crostini with Whipped Feta
Ingredients
6 oz crumbled feta
2 oz 1/4 less fat cream cheese
2/3 C olive oil, divided
2 TBS fresh lemon juice
salt & pepper
2 TBS minced shallots
2 lbs heirloom tomatoes. 1/2 in diced
3 TBS julienned fresh basil leaves
20-25 diagonal baguette slices, brushed with olive oil and toasted at 425 for 8-10 mins
2 TBS pine nuts - toasted over low heat in a pan until slightly browned
Instructions
For the whipped feta, combine feta and cream cheese in a food processor until mixted. Add 1/3 cup olive oil, the lemon juice, 1/2 tsp salt and 1/4 tsp pepper and process again until smooth. This can be made a day in advance.
For the tomatoes, combine with shallots and basil. Set aside.
To assemble crostini, spread each slice with a generous amount of whipped feta, then top with tomatoes. Sprinkle toasted pine nuts over crostini and serve.