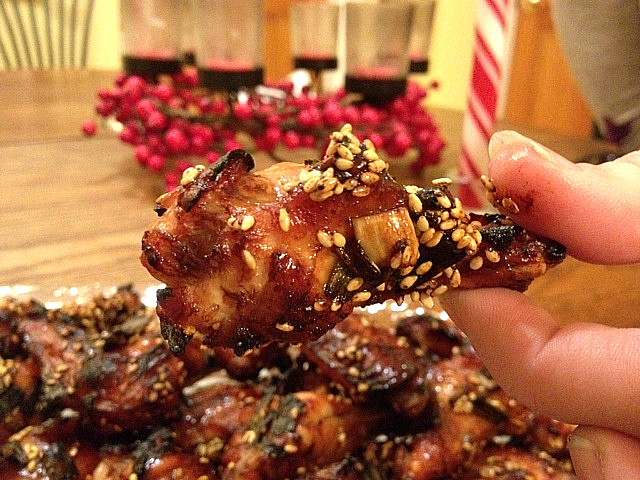 Honey Sesame Chicken Wings
These take minutes to prepare and then you just pop them in the oven for an hour for sticky, sweet perfection!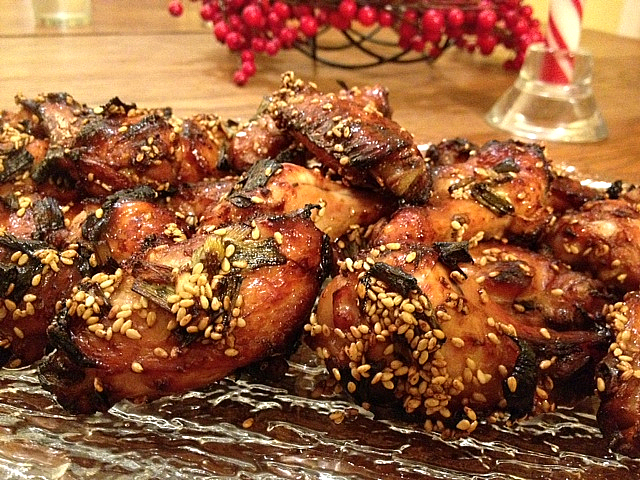 I was in a hurry and needed to bring something to his family party, so what better idea than chicken wings!  So easy, even Ryan can do it!  Kidding - he makes a mean turkey dinner and with a recipe in hand, you wouldn't be able to tell the different between him and Martha Stewart, I swear 🙂  Anyways, these were a big hit that night!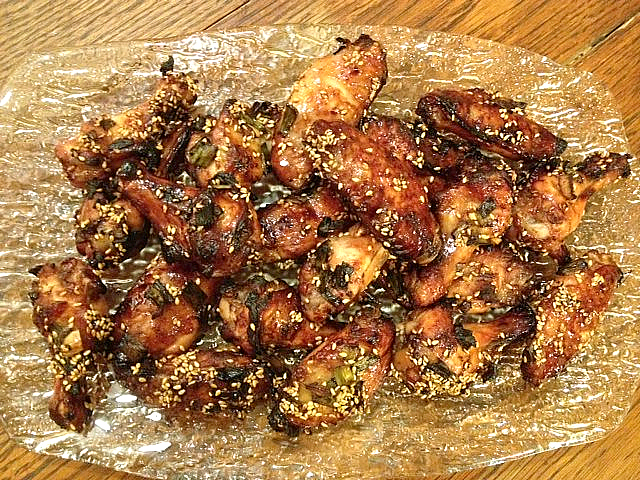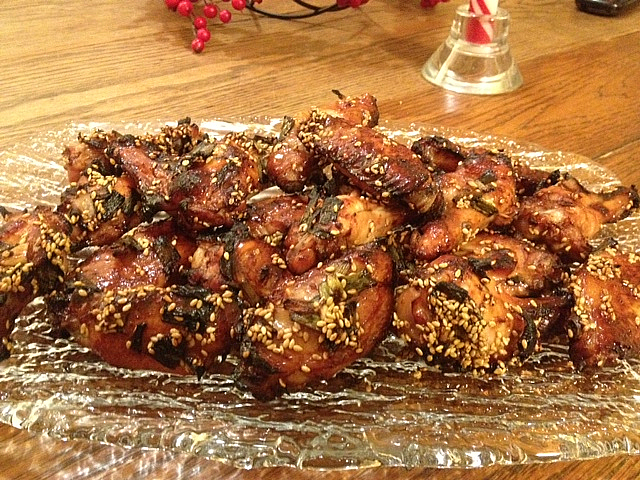 Honey Sesame Chicken Wings
Prep time:
Cook time:
Total time:
Ingredients
20 chicken wings
1 C low-sodium soy sauce
1 C scallions, chopped
1/2 C white vinegar
3 TBS honey
2 TBS chopped ginger
2 TBS chopped ginger
2 TBS sesame oil
1/4 C sesame seeds
Instructions
Mix all ingredients and marinate chicken for 2-4 hours if in a pinch, or overnight for more flavor, preferably in an oven proof dish that you can pop into the oven later
Preheat oven to 400.
Roast chicken for 1 hour, turning and basting until chicken is tender and sauce has glazed over.