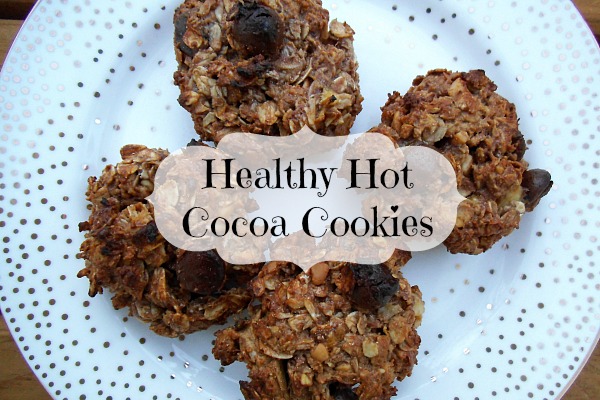 Peanut Butter Hot Cocoa Oatmeal Cookies
Mashed banana, old fashioned oats, honey, organic chunky peanut butter and a little salt mixed with cocoa powder to create a delicious little cookie for a perfect snack or dessert.
Now that it's spring, it's time to get rid of all the winter essentials you probably have stashed away, like maybe all that hot cocoa powder!
They are the perfect balance of flavor and you can taste just about every ingredient in these.  So grab a glass of milk and have a few...or five.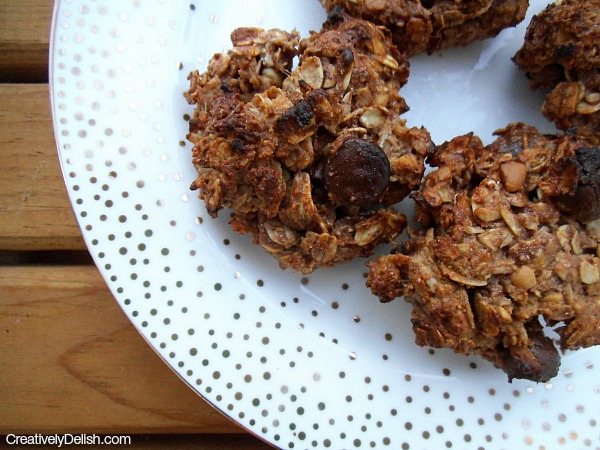 Hot Cocoa Oatmeal Biscuits
Ingredients
1 medium banana, mashed
½ C chunky peanut butter, lightly melted
⅓ C honey
2 packets hot cocoa powder (about ¼ C)
¼ C dark chocolate chips
2 C old fashioned oats
⅛ tsp salt
Instructions
Preheat oven to 325.
Mix all ingredients together in a bowl, then on a lined greased baking sheet, form batter into ¼ cup balls and flatten slightly on the sheet.
Bake for 8-10 minutes or until tops are slightly browned, then remove and let cool on a wire rack.
Store in an airtight container for up to 3 days.