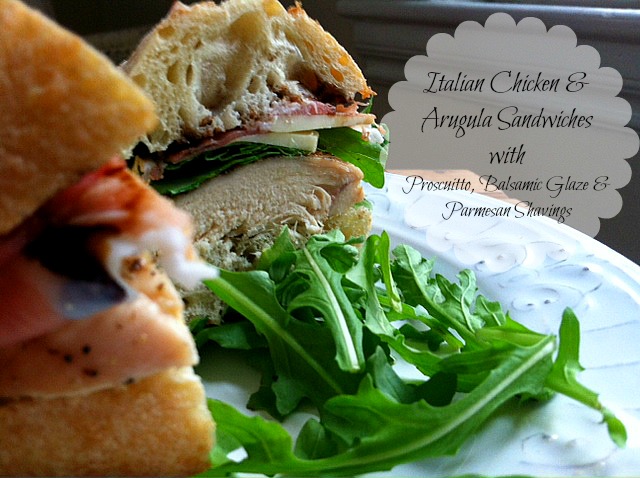 Italian Chicken & Arugula Sandwiches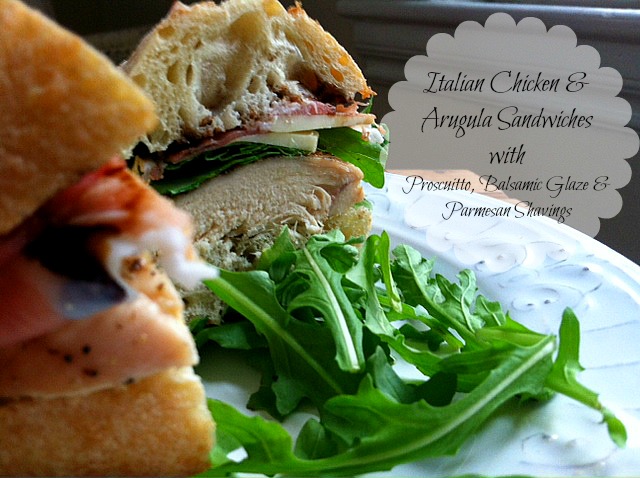 Italian Chicken & Arugula Sandwiches are full of flavor, with parmesan shavings, proscuitto and a balsamic glaze.  The arugula has a peppery, herby taste to it while the parmesan gives it a sharp and nutty twist of flavor, and with the saltiness of the prosciutto and the sweetness of the balsamic glaze, you've got yourself one heck of a sandwich.  These ingredients are so versatile too.  Read on to discover two more ways to turn this sandwich into something new.
The chicken is baked to juicy perfection with a touch of smoked sea salt and black ground pepper.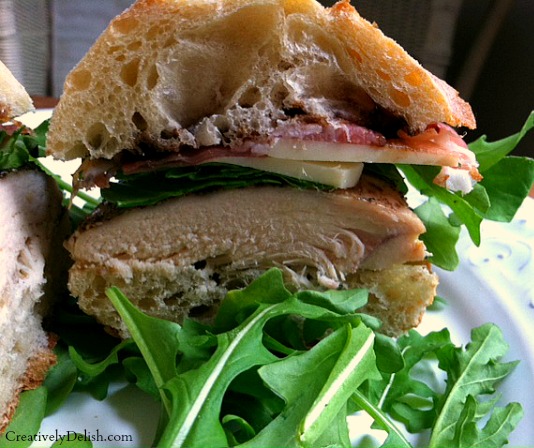 I topped it all off with some crusty italian bread, because you know the bread is always the most important part!  As for me, I opted for the salad version of this for a gluten free option.  Perfect for when you want all the flavor minus all the bread.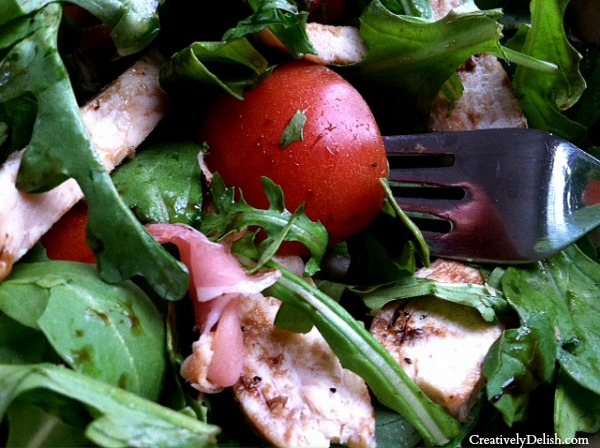 Another awesome idea for this is to make a pizza:  take a thin crust and top it with fresh grated mozzarella cheese and shredded prosciutto and let it bake until crust is crispy and cheese is melted.  Take it out of the oven and top it with fresh arugula and then drizzle with balsamic glaze and voila!  A deliciously "healthy" pizza.
Enjoy!!!
Italian Chicken & Arugula Sandwiches
Ingredients
Crusty Italian bread
a few slices of good quality prosciutto - quality is in the silkiness and color of the meat. Look for imported versions darker in color which are usually given a better aging process.
wedge of parmesan cheese, cut into thin slices or shavings
1 package of arugula
balsamic glaze - this is different from the vinegar typically seen in stores.
1 boneless skinless chicken breast
smoked sea salt, garlic salt or regular salt
ground black pepper
Instructions
Trim the fat from the chicken and coat with olive oil, salt and pepper. Bake 30-45 minutes or until chicken is cooked fully. Slice chicken to put on the sandwich.
Cut the bread and assemble to sandwich. Use as much of each ingredient as you prefer and enjoy!