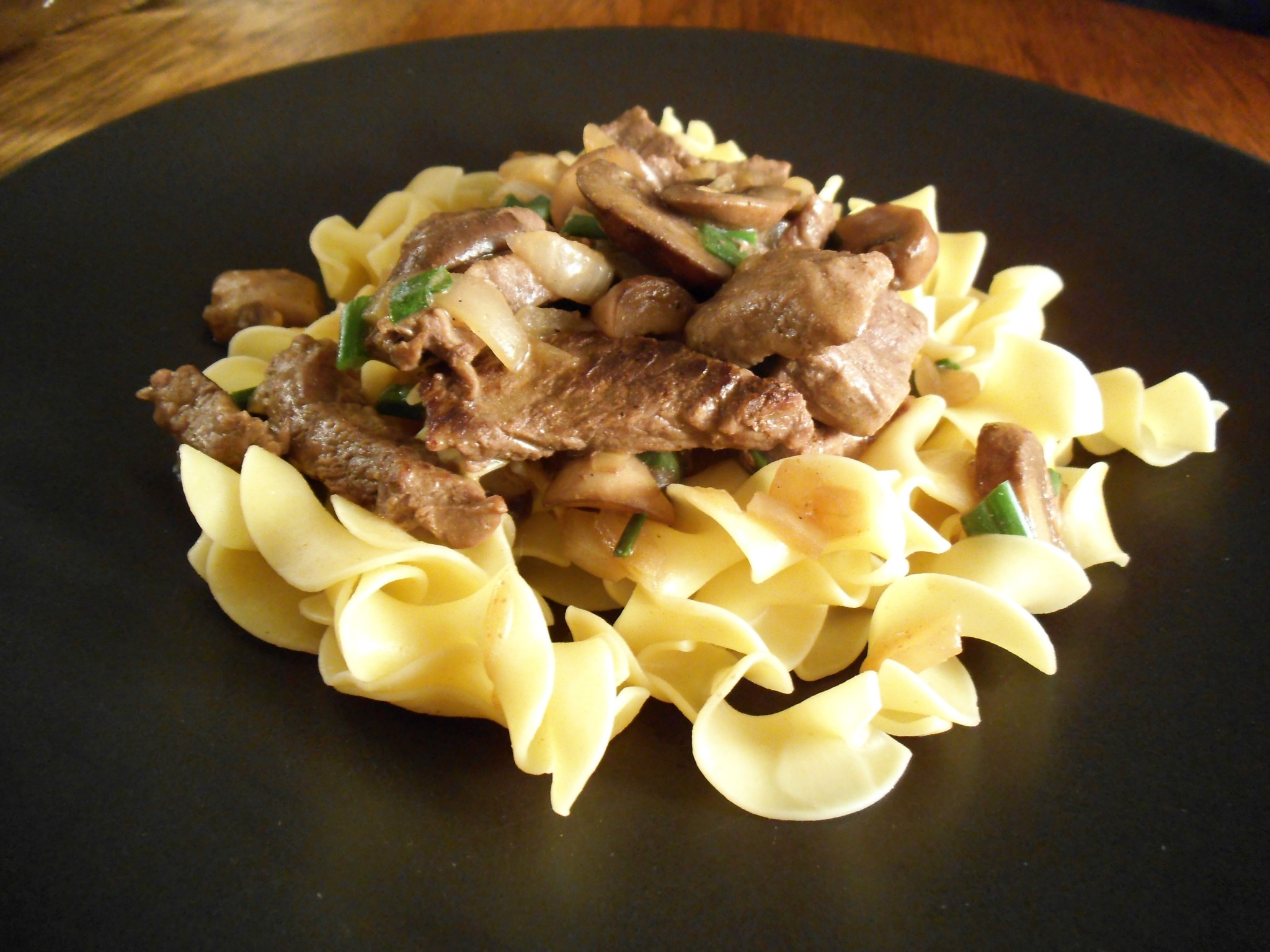 Lightened Up Beef Stroganoff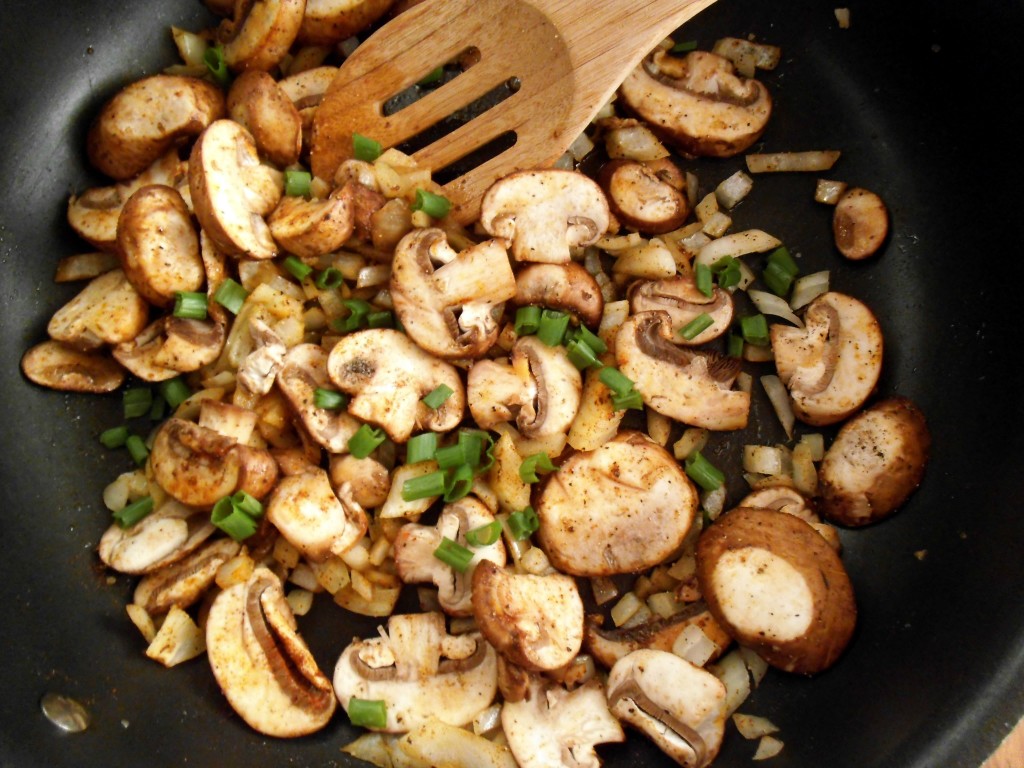 A healthy version of a seriously good classic.
Usually when we have steak, it's either marinated and grilled or sliced and put into fajitas.  So tonight I needed something different.  It's cold outside and like most other normal people in the winter, I crave comfort food.  I've never cooked nor do I think I have every tried Beef Stroganoff before, but just the idea of egg noodles, a creamy sauce, and lots of flavor won me over.
It's important to me that anything I eat is nutritionally beneficial to my well-being, so as I was researching what goes into this dish, I made sure the ingredients were as close to healthy as possible.  Not an easy feat when it comes to Stroganoff!  Many of the recipes I investigated contained so much butter and fat, but then along came Cooking Light Magazines version in a quick, under 30 minute recipe.  Hallelujah!
The final result:  Wow - I think I may keep Ryan around a few more weeks with this meal!
It's a beautiful dish that is full of flavor and devilishly yummy - and all under 400 calories (woohoo!)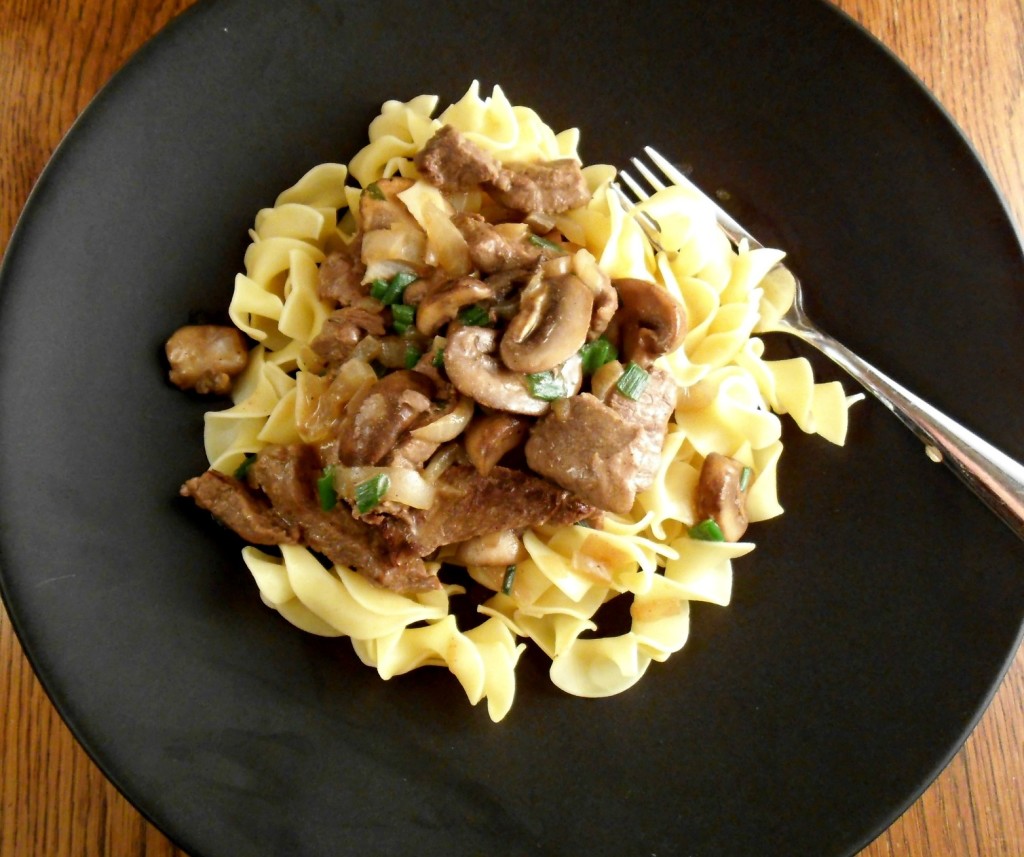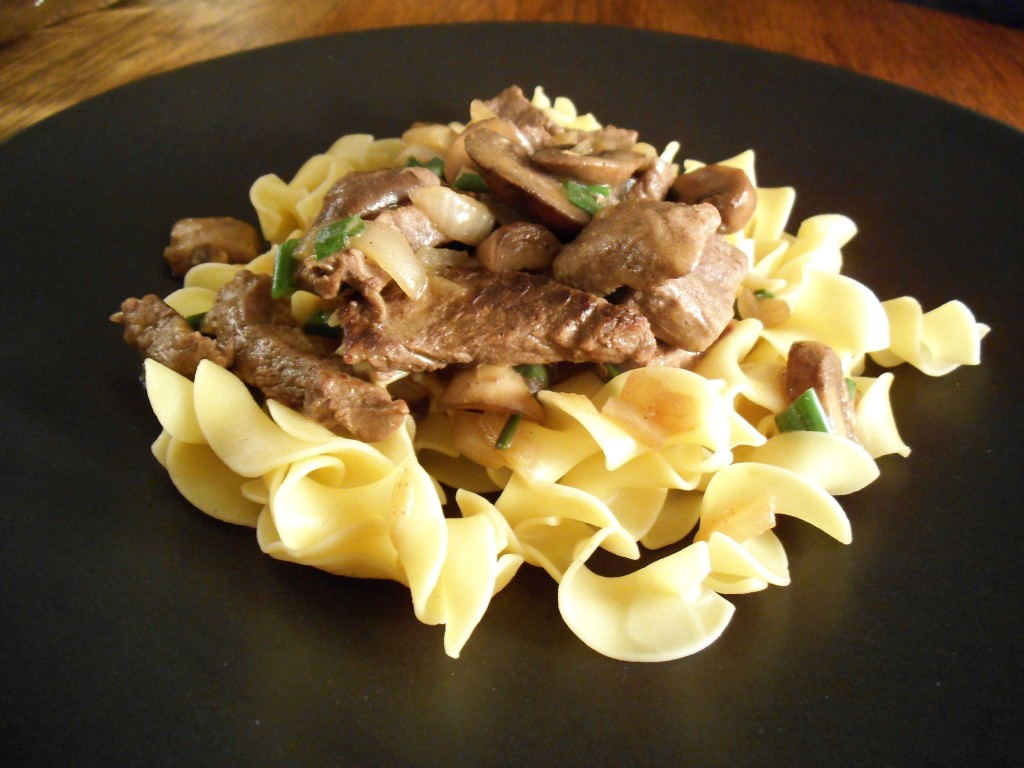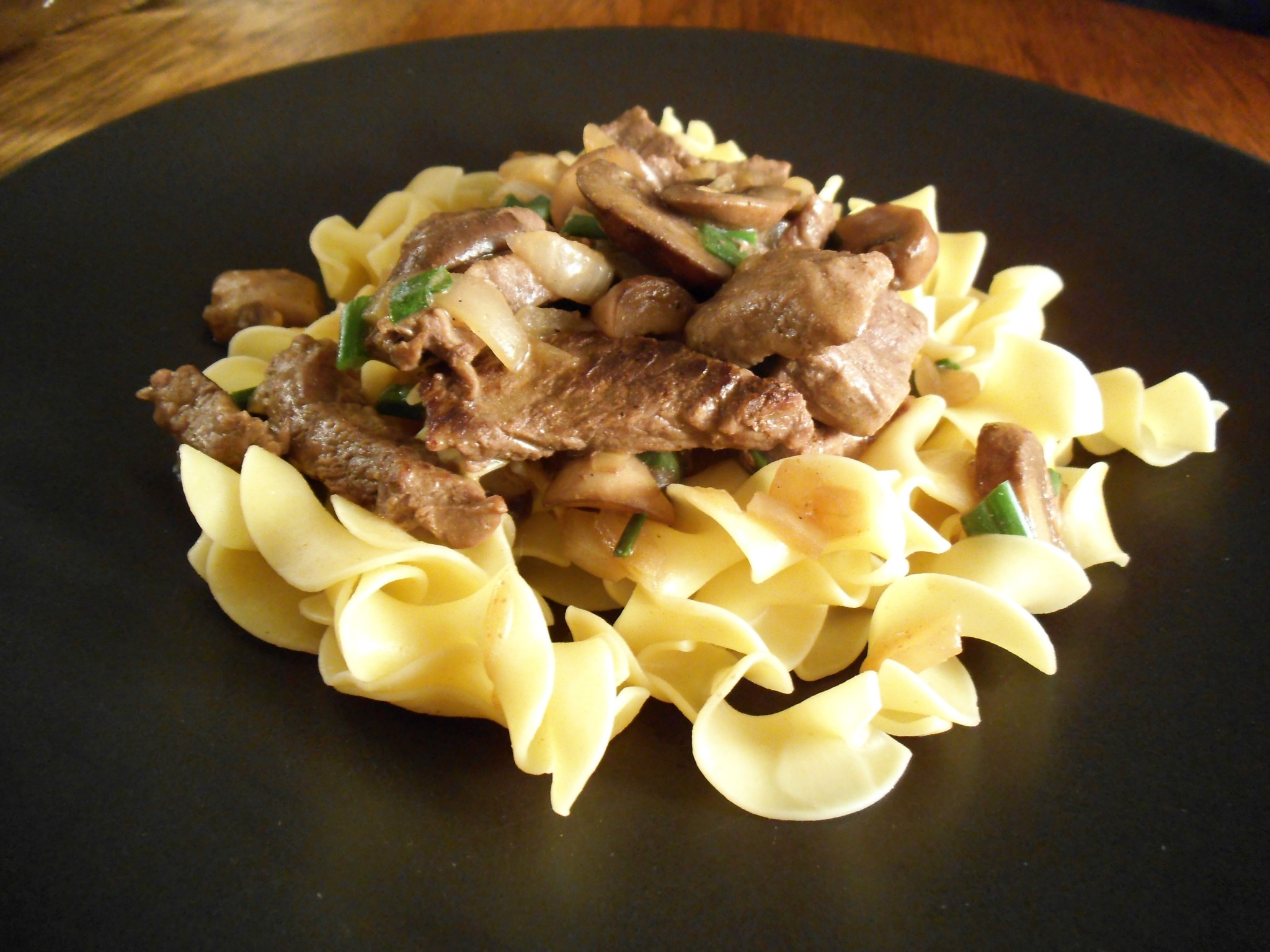 Lightened Up Beef Stroganoff
Cook time:
Total time:
Ingredients
4 ounces wide egg noodles, cooked to package directions
1/2 C water
1 lb flank or other lean beef, trimmed and sliced
olive oil or cooking spray
1 C chopped onion
1/2 tsp freshly ground black pepper
1/2 tsp salt
1/4 tsp hot paprika
1 (6-ounce) package baby bella mushrooms
1 C lower-sodium beef broth, divided
5 tsp all-purpose flour
1/3 C fat-free sour cream
3 TBS thinly sliced green onions
1 TBS butter
Instructions
Heat a large skillet over medium-high heat. Coat pan with olive oil or spray. Add beef to pan and saute for 4 minutes or until browned on both sides.
Remove beef from pan then add onion, black pepper, salt, paprika, and mushrooms to pan and saute 4 minutes or until tender.
Reduce heat to medium
Combine 1/4 cup beef broth and flour in a small bowl, stirring with a whisk.
Add broth mixture, beef, remaining 3/4 cup broth, and 1/2 cup water to pan, scraping pan to loosen browned bits.
Cover and cook 8 minutes or until sauce thickens.
Remove from heat; stir in sour cream, green onions, and butter.
Serve beef mixture over egg noodles and garnish with parsley