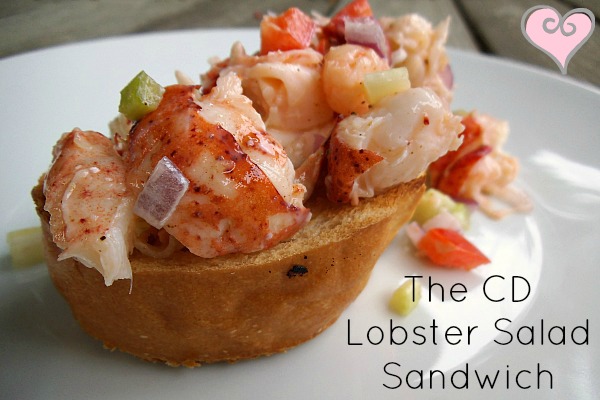 The CD Lobster Salad Sandwich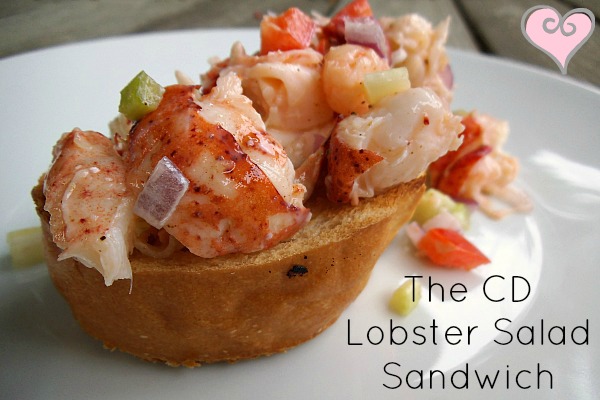 Or should I say, Lobstah Salad Sandwich.  Yes, that sounds much better, especially since I live in Boston.
This is as close to simple as you can get - fresh lobster tossed with fresh diced vegetables, all thrown together with a little greek yogurt and some old bay seasoning for a perfect summer meal.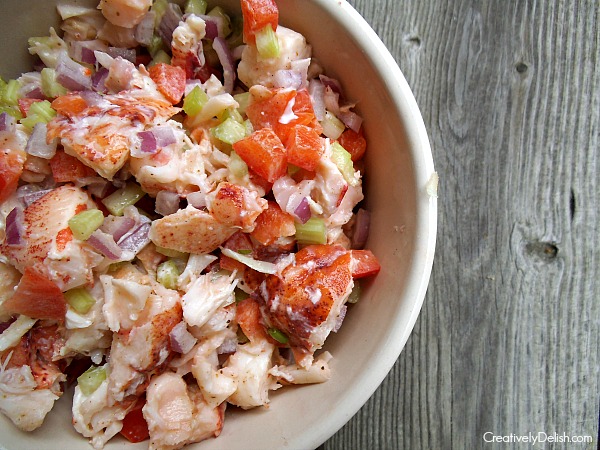 Ryan of course gave it two thumbs and two big toes up, smiling at me with a huge mouthful of lobster.  Although when I asked him if he liked the lobster salad, he first said how delicious it was and loved all the flavors and textures and blah blah blah...but then he said that he would really just like to taste more of the lobster than anything else, and after commenting on just about everything in the salad, I decided that from now on he just gets a big bowl of plain lobster and I'll leave him in peace.
For the rest of us, this tastes just fantastic - and yes, you can certainly taste the lobster!
This was 3/4 of a pound and I recommend about 1/4 pound per person.  Lobster can be very expensive so to make it go a long way, I added all those veggies in.  This may not look like a lot, but it was a perfect amount for 3-4 sandwiches and quite a few spoonfuls of taste-testing!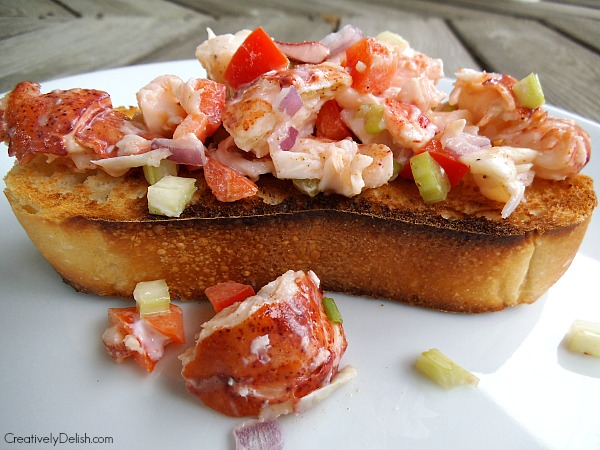 I decided to make this an open-faced sandwich to cut down on the amount of bread and to get more of that lobster flavor we all know and love.
I had really wanted to use challah bread for this but the store was all out, however this fresh french loaf worked just as well.  I buttered it just slightly to add a little more richness to the sandwich and it was perfect!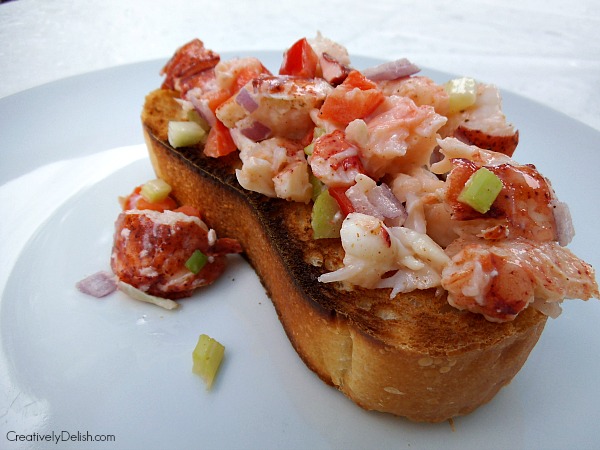 The CD Lobster Salad Sandwich
Prep time:
Total time:
Ingredients
3/4 pound fresh cooked lobster meat (average 1/4 pound per person), diced into smaller pieces
2 TBS nonfat greek yogurt
1 tsp old bay seasoning
1/4 C of the following: chopped red onion, chopped green scallion, chopped celery, chopped sweet red pepper
3 medium-thick pieces of bread of your choice, toasted and buttered
Instructions
Combine lobster, yogurt, old bay and chopped veggies together in a bowl, then spoon onto toasted bread and enjoy!