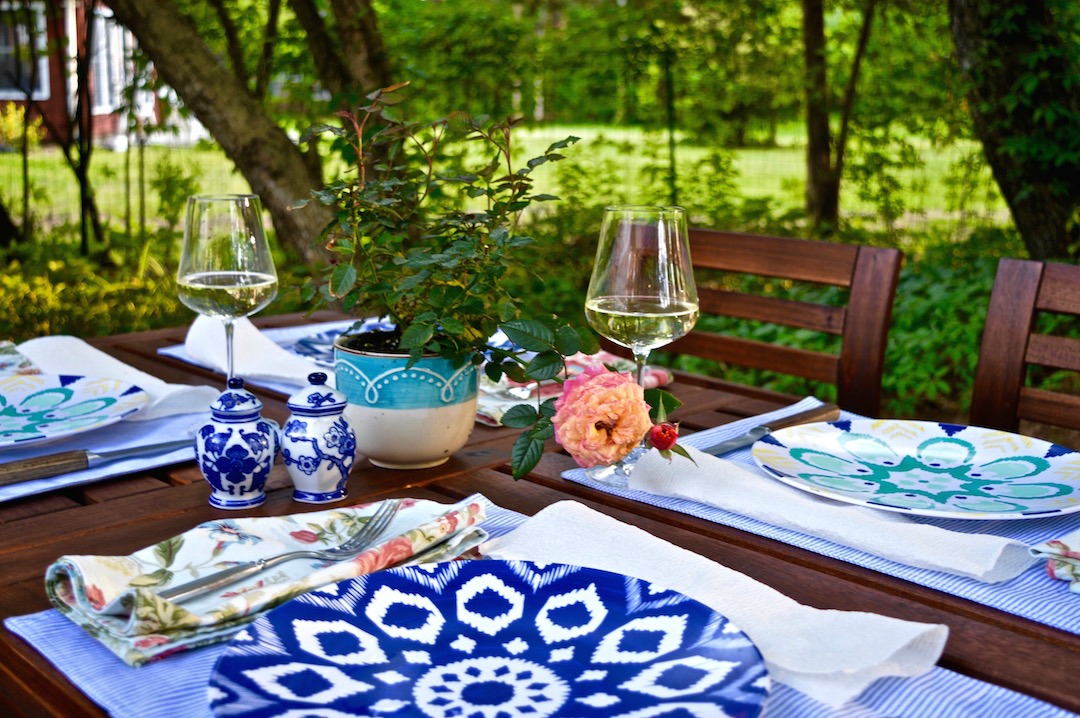 Make Your Home Healthier in 5 Ways
Recently I was taking a walk through my neighborhood and noticed that almost all the houses had their blinds shut using blackout shades - something that has truly boggled my mind for years.
Why don't people want to let the light in? It's true that everyone needs a little vitamin D in their healthy diet, so why not our homes as well?
Vitamin D can improve our mood, support the health of our immune system and maintain the health of our bones and skin.
More...
When we black out the sunlight from outside, it can completely alter our bodies and how we function. Take for example when you stay in a hotel for a night. Do you ever wake up not even knowing what season it is or what time of day it is? Your body has a much harder time waking up from this, therefor setting your internal clock backwards. You wind up groggy and not able to perform to your best ability for the day.
This is just one of the ways to make your home a healthier space. Read on for four more quick and easy ways to make your home healthier.
Allow a Cross breeze to keep air MOVEMENT flowing
I live in New England, which means very hot and humid summers and very dry and cold winters. I have learned the hard way though that being in a temperature controlled area for too long can make my skin dry and flakey, make me more susceptible to sore throats and colds, and make me groggy.
It's good to have some balance though.
It is well noted that sleeping in a cold room makes for a better nights rest and promotes weight loss, but balance that with a little bit of humidity as well. There's always humidity, even in the winter.
In the mornings and evenings when it's slightly cooler in the summer or during the day in the winter, create a cross breeze by opening up the windows. This will help alleviate dust and create a healthier environment to live in.
invest in good bedding
This is a big one. In my opinion, getting a good nights sleep is essential to being successful.
Nothing sounds worse to me than crawling into scratchy sheets and an unmade bed, on a mattress that hurts your back and a pillow that's too soft or too hard for you.
Instead, create a space that feels comfortable and luxurious.
This doesn't mean you need to spend a fortune though! You can get really nice 400-thread count sheets at Home Goods for $50 and a memory foam mattress from Bob's Discount Furniture for $500. The key is to find items that feel comfortable to you.
Keep flowers and/or plants inside
Bring the outdoors in!
Plants help keep the air oxygenated and clean, so having a few around the house is great. You only need to water every few weeks or so for most plants, so even a brown thumb could try it out.
As for flowers, pollinators are something to think about if you have allergies and check to make sure they aren't poisonous to your pets (some plants are as well). A great flower to keep that lasts a really long time is an orchid. People love them because they can be in indirect sunlight and only need to be watered once a week. They give a sense of calm and peacefulness to a room.
Having living plants and flowers around the house makes me feel so happy and comfortable. Even a fake flower gives off the same feeling - it's more about the colors, textures and heights that draw me in.
Regularly clean and dust
This is an obvious one, but you would be surprised at how quickly dust can settle in a corner!
Every day, I make sure the sink is empty of any dishes and I clear the dishwasher out as soon as it is done. I try to do the laundry at least twice a week to avoid a pile up, and I clean the kitchen floor and the counters daily.
The rest of the house gets attention once a week. I like to pick two rooms to do for that day and get into every nook and cranny, then I do two different rooms the following week.
Try to use safe, non-toxic products, and wear gloves whenever possible.
I hope this was a helpful list for you and please leave me a comment below if you have any other suggestions or liked what was written above 🙂