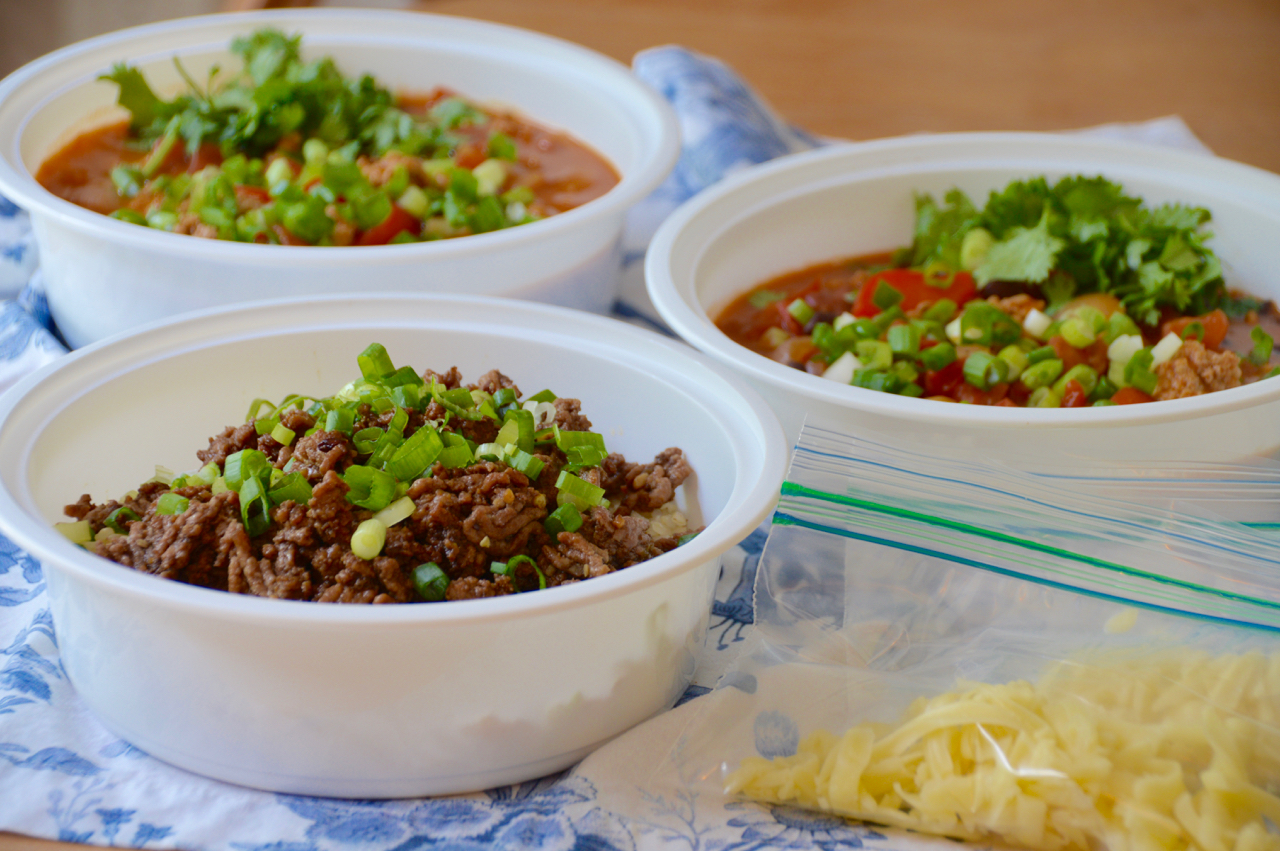 Meal Prep 101
The Benefits of Making Your Meals At Home
---
Healthy resources are just a click away.​​​​​
It's always the hardest to get started. There's never enough time to sit down, write out a menu for the week, then figure out what you need to get at the store AND find time to cook it all. I've taken the hard work out of it for you with my beginners guide to an effortless week of meal prepping.

This PDF gives you a week of dinners, complete with a grocery list and all the recipes and tips to help you along the way.
You can

click here

to download my free Week of Effortless Dinners Meal Prep Guide.
---
When you're in need of a quick snack, these are a delicious option. You can make a huge batch of these that will last up to two weeks in the fridge...that is if you can control yourself from eating the whole pan of them at once!
Get creative with these bars and throw in whatever you like, just as long as you keep steps 1 and 2 the same. Double or triple the recipe and freeze batches of them too.
They are so easy and great for kids to make too.
You can click here to download this pdf and print.
---
Perhaps you're just looking for some easy, comforting and healthy recipes to make this winter?
In this free PDF, I've provided by favorite winter recipes, most of which are great to make ahead of time for meal prep, and are all comforting, healthy ideas.
You can click here to download and print my Top 10 Winter Recipes.
---
Another great make-ahead snack are protein bites. As with the granola bar recipe, these have the same base but you can add a number of different goodies in with them to make them your own. Above are just a few ideas, but the possibilities are endless!
A good snack should always have a good ratio of fats, proteins and healthy carbohydrates, which these check on all three.
You can click here to download and print the above PDF for my Make-Ahead Energy/Protein Bite Ideas.
---
Breakfast is probably one of the hardest meals to meal prep for. Not many people like 3-day old eggs made in muffin cups, and grabbing a quick piece of toast on the way out the door will just leave you feeling starved by 10am.
This coconut and berry baked steel cut oatmeal is the perfect solution. It's not only super easy to throw together but also makes your house smell like a yankee candle.
You can make this on a Sunday night and reheat portions of this for the next 3-4 days, as long as you keep it covered in the fridge.
You can click here to print the recipe.

The best part? It's the perfect ratio of fats/carbs and proteins for a balanced breakfast. This recipe is for 8 servings - 360 calories and 9.5 g protein.
---
Another great make-ahead meal is Sesame Chicken & Broccoli! This is so delicious reheated the next day, so that the sauce can really work its way in to the dish.
Serve this with rice or cauliflower rice for a complete meal.
You can click here to download and print the recipe.