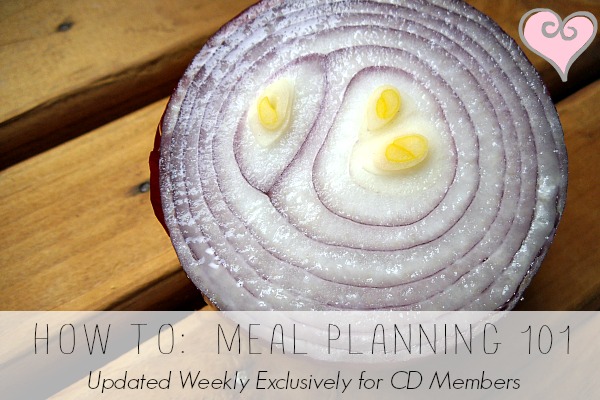 "Meal planning and eating clean go hand in hand. You will make better food choices when everything is planned and prepped ahead of time."
Meal Planning 101
Meal planning can help you...
Save time and get more for your money
Make healthier choices
Prepare meals in advance (no more rushing to cook something at the end of the day!)
Avoid take-out and fast food
Week One
A full week
of meals for $52.98
5 days of fruits
& veggies for $51.95
5 dinners for $60.61,
plus leftovers for days
Using up what's left
in the pantry
Chicken, Steak, Penne
& more for $54.25
Portabello, Kale,
Chicken & Chickpea plus more
The absolute easiest meal plan you'll ever need
---
8 Steps To Getting More From
The Grocery Store
---
Looking for more?
I offer one on one meal prep and planning classes individualized for each person. Together, we will make a list, get the right ingredients, prep the food and make a plan for your week, just like I do each and every week. Click below for a quick health consultation so I can get to know you a little better, and we can be on our way to a cooking class together very soon!