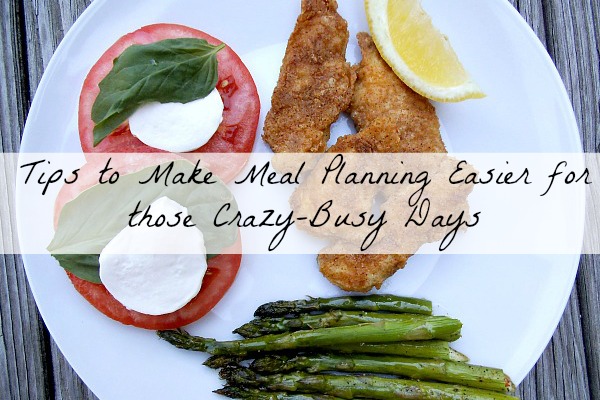 How To: Meal Planning for a Busy Day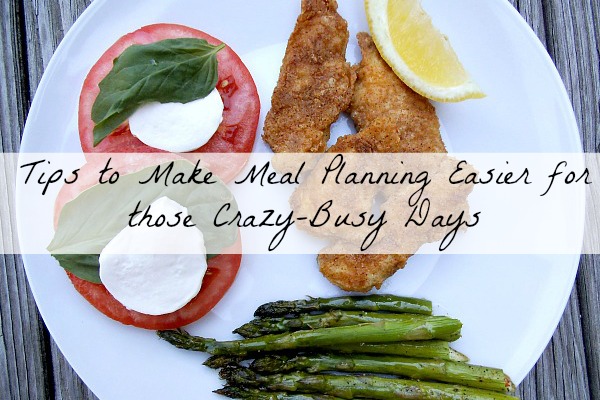 Whether you're headed out on a long day trip or just a busy day at work, it's important to prep your meals in advance so you can have continuous energy all day long.
Since I am in the equestrian world, my days can sometimes mean eating all three meals, including snacks, at the barn.  If I'm headed to a horse show for the day that's just a guarantee.  If I don't prep my food the night before, I usually run the risk of feeling tired, sluggish and absolutely starving by the time I get home.  Ryan on the other hand spends up to 36 hours at a time on the boat during commercial fishing season, so it's a necessity that he plans ahead.
When I first started the job, I would go out for lunch every single day, leaving me with hundreds of dollars vanishing from my wallet each week and my pants starting to get just a tad too tight.  By planning ahead, not only did I save money and lose some weight, I also found that keeping my diet in check was easier.  I portioned out every meal I brought to work, carefully figuring out what to eat at each time of the day, and because of that portion control I was less likely to overdo it.
So when I'm starving and I really want those french fries from the food truck at the horse show, I can instead say "Wait!  You have fresh strawberries and Greek yogurt over there in the cooler!"  and voila, no french fries (or is that kind of sad I never get the fries?).
So let's get to the nitty gritty, how do you realistically plan for a full day of meals?  It's actually quite simple...
Breakfast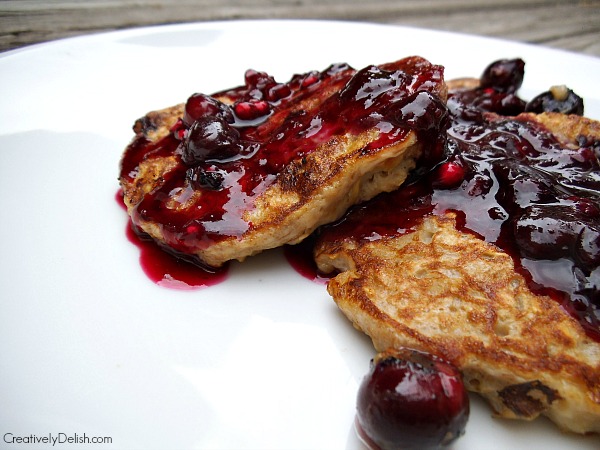 It's important to bring something that doesn't need a microwave to enjoy - so think egg sandwiches or Greek yogurt with berries and nuts or even those overnight oats everyone is raving about.  Here are a few recipes for overnight oats that sound absolutely amazing.
Make sure to get some protein in your breakfast if you'll be running around all day...a bagel with butter or cream cheese won't cut it, sorry.  If you must, top that bagel with some smoked salmon or a slice of lean ham, turkey or sausage.
Lunch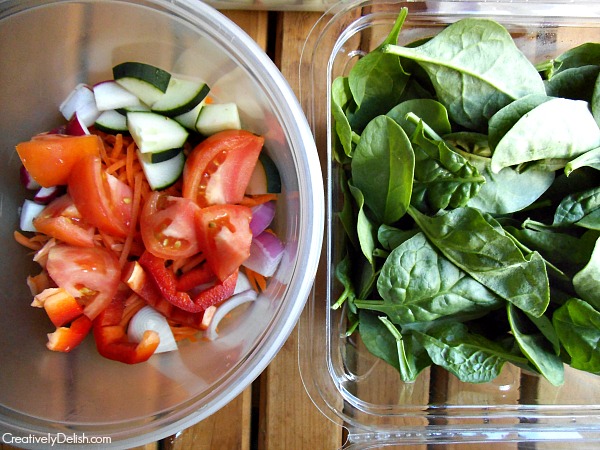 I like to pack salads loaded with tons of veggies and some sort of protein.  I usually bake a few chicken breasts the day before, then shred them and top the salads with some.  You can use the rest of the chicken for either your dinner or for the next day, your decision.
Sandwiches are great as well however they can be soggy, so make sure if you're building your sandwich with condiments or toppings that are watery (tomatoes, pickles, mustard), leave them on the side and put them in right before you eat.
Be sure to incorporate healthy fats (nuts, avocado), lean proteins (chicken, turkey, tuna, black beans, lentils) and just a few carbs - either from the bread of a sandwich or from a side of fruit.  The combination of healthy fats and lean protein should hold you over until that 3pm snack time.
Snacks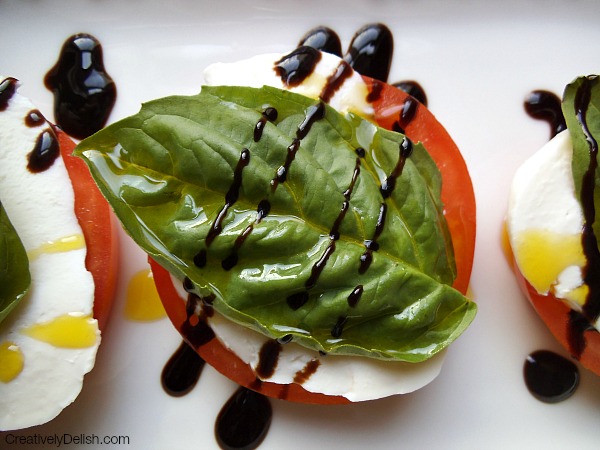 My favorite healthy store-bought snacks are:
Skinny Pop Popcorn / Annie's Chocolate Chip Bunny Grahams / Annie's Organic Cheddar Bunnies, Stacey's Pita Chips with hummus / Backcountry Bundle Trail Mix from Whole Foods / 6 or 8oz container of nonfat Greek yogurt topped with berries and nuts / Berries or other fruits / Organic Pepper Jack Cheese Slices with apple wedges
My favorite homemade snacks:
Banana Almond Berry Trail Cookies / All Natural PB & Chocolate Oat Bites / Quick Cinnamon Raisin Breakfast Cookies /  Roasted Veggies seasoned with salt, pepper, garlic, olive oil and red pepper flakes / A small serving of Meatballs /  Tomato, Mozzarella & Basil Stacks with Balsamic Glaze
Dinner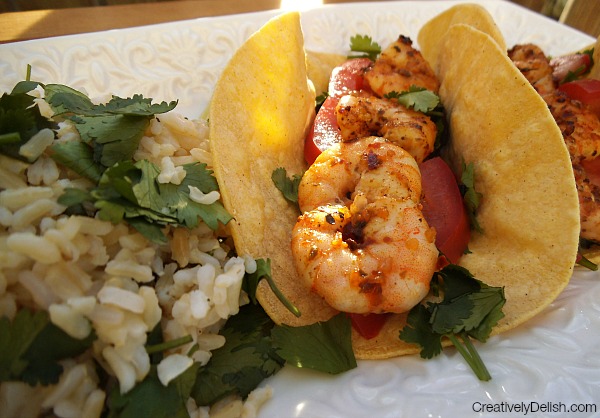 If you're needing to plan for dinner away from home, make sure it is easily portable.  Beef doesn't tend to reheat very well so try to steer clear of that unless you are OK with eating it cold - except for meatballs, those heat up well in sauce.  Same with cheese, so if you make a quesadilla, just enjoy it cold for dinner - it will still be delicious.  Chicken, shrimp and some types of seafood are great reheated (slowly) in a microwave, and even if you don't have access to one, they will still be good cold.
Try any of these easily portable dinners that can be made the night before:
Black Bean Chile Cakes with Corn Salsa / Skinny Sesame Orange Chicken with Asparagus / Chicken & Kielbasa Gumbo / Shredded BBQ Chicken Sandwiches / Easy 30 Minute Weeknight Chicken / Healthy Sesame Chicken & Broccoli / Baked Spinach Meatballs / Healthy Taco Salad with Salsa Ranch Dressing / Greek Farro Salad with Shrimp / Fish Taco Rice Bowls
All are tried and true portable dinners that can be made ahead of time yet taste like they were just made when re-heated.
It will take a little time and preparation, but you'll be happy you planned ahead when the day is done!