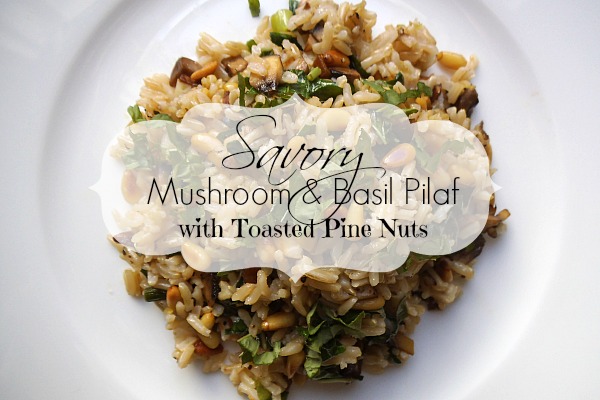 Savory Mushroom & Basil Pilaf with Toasted Pine Nuts
This dish is a gorgeous arrangement of spring flavors - green onions, mushrooms, fresh basil leaves and toasted pine nuts come together perfectly with brown basmati rice and a touch of olive oil for rich flavor.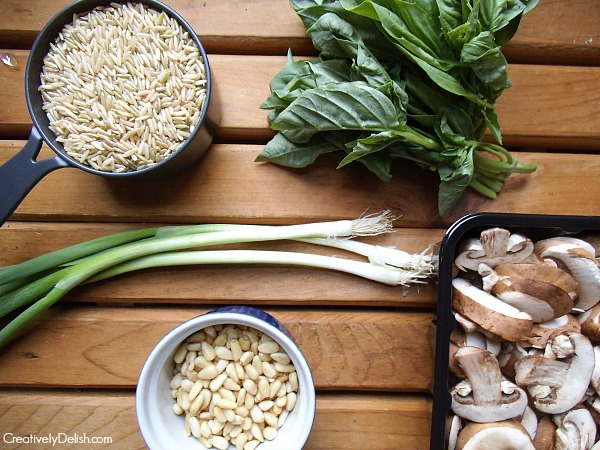 I chose brown basmati rice for the pilaf for it's hearty texture and ability to take in so many flavors without getting mushy.
Now that spring is around the corner, you'll start to see fresh basil bunches everywhere.  Grab as much as you can for not only this dish but also to make homemade pesto's or to stack with tomatoes and mozzarella.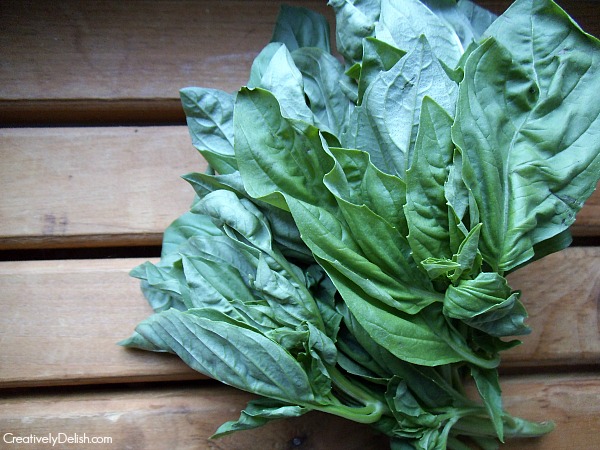 While the rice cooks, chop up the mushrooms into tiny pieces and slice the green onions from the white bulbs up to almost the very tops.
To toast the pine nuts, heat a small pan over medium heat and brown the nuts until fragrant.  Be sure not to walk away as this is toasting because they can easily burn.  This shouldn't take more than 4-5 minutes.  Set the aside to use later.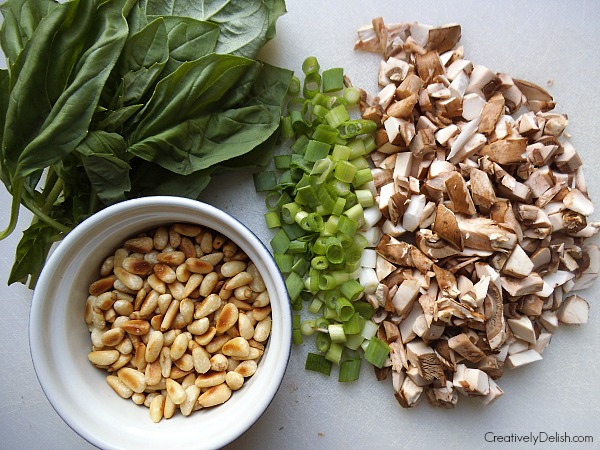 In a large pan heated with oil, saute the shrooms and onions until softened, then add the rice, pine nuts and basil.  Let the rice toast a little bit on the pan, then add a little more oil to coat everything and keep stirring.  The salt and pepper finish it off for a simple yet delicious pilaf.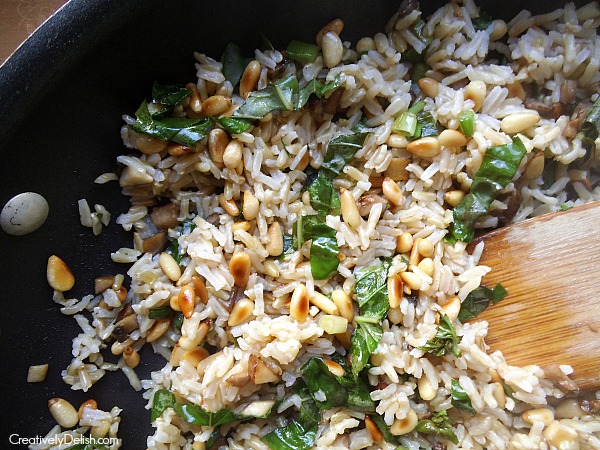 Savory Mushroom & Basil Pilaf with Toasted Pine Nuts
Cook time:
Total time:
Ingredients
1 C cooked brown basamati rice
1 package pine nuts, toasted (directions in the post)
3/4 C finely chopped mushrooms
2 green onions, sliced thinly
2 small bunches of basil leaves, sliced into thin strips
salt and pepper to taste
olive oil for cooking
Instructions
Prepare rice according to package directions.
When the rice is done, heat a large pan with some olive oil and sautee onions and mushrooms until mushrooms are soft and starting to brown.
Mix in the rice, nuts and basil leaves and let the mixture sit on the pan for 1 minute to allow some of the rice to crisp up, then stir in more olive oil to coat and let this cook another five minutes.
Season with salt and pepper to taste (I used about 1/2 tsp of each)
Serve with anything or eat it as it is!