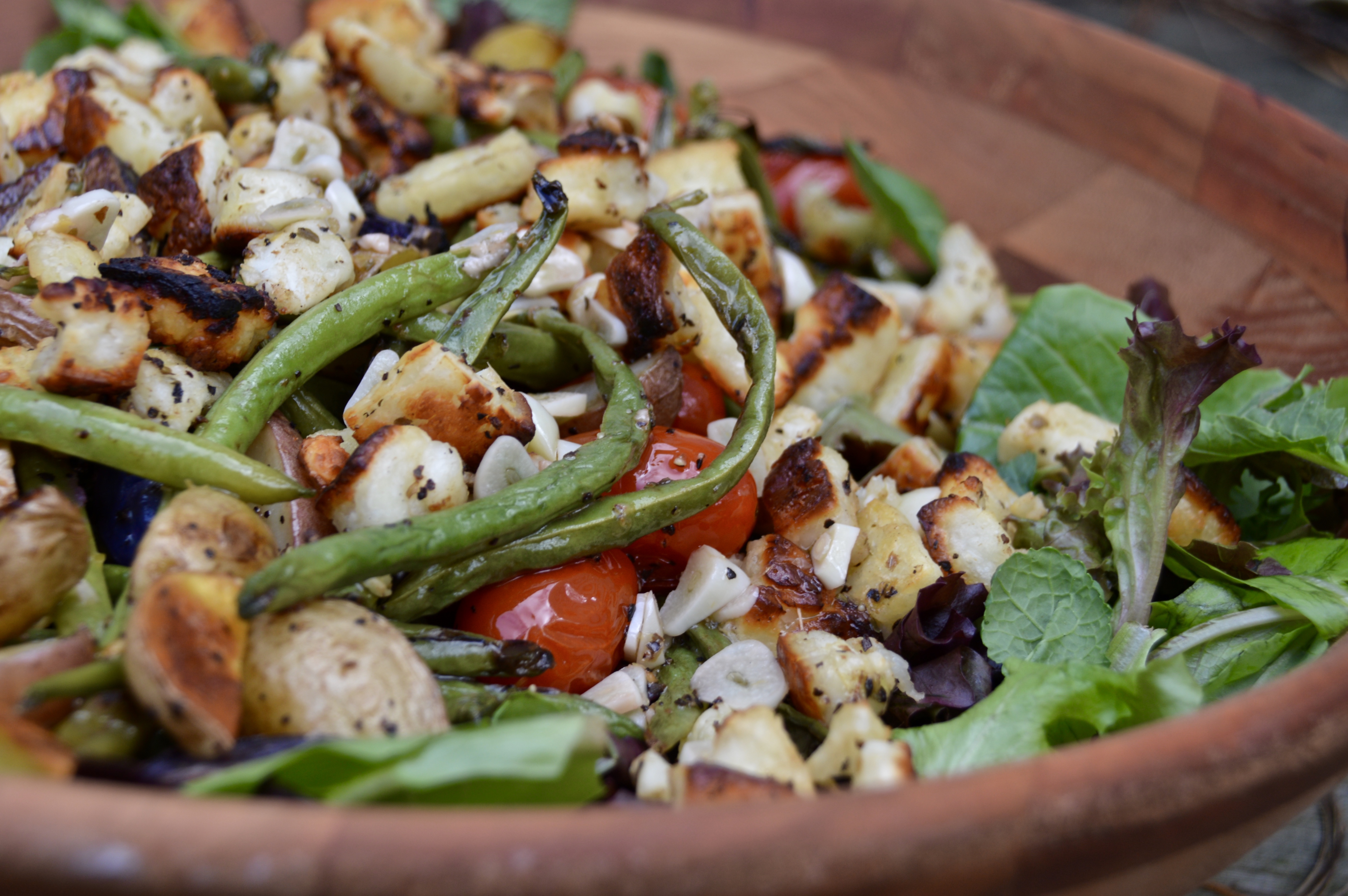 No Meat for a Week: The Complete Grocery List
Save time and money this week with my one-stop grocery list to make preparing your meals more efficient. You'll appreciate not having to run to the store when you're starving and ready to eat!

Lauren
More...
---
I like to keep certain ingredients on hand at all times. Some of these things you may not have, but check your pantry and fridge first before adding these to your list:
Olive Oil - 1 full bottle at all times, I prefer California Olive Oil
A bottle of red and white wine. I cook with what I would normally drink, so a rich merlot and a sprite sauvignon blanc.
Sea Salt and Fresh Ground Pepper
Grated parmesan cheese
Ground Cumin
Bay Leaf
Tomato Paste - I like to buy the ones in the squeeze bottle, it stores better in the fridge.
Whole wheat flour
Worcestershire sauce - rarely do I use it but somehow it's always in my fridge!
Smoked Paprika - this could get pricey. I usually find bottles of it in the food section at Home Goods of all places for around $5.00
Dry wild rice - if you have a brown rice that would work too.
If you do not already have the above mentioned items, then simply add them to the list below.
---
No Meat for a Week
The Complete Grocery List
1 28-oz can whole plum tomatoes
1 28-oz can fire roasted diced tomatoes
1 package French lentils
2 32-oz boxes of low sodium vegetable broth
2 cans pinto beans
2 cans chopped mild green chiles
1 can chickpeas
3 large heads of garlic
1 lb bag sweet onions
2 lb bag carrots
1 head of celery
1 large fennel bulb
1 bunch fresh basil
1/2 lb butternut squash
1 package fresh thyme
1 lime
1 head of flat leaf parsley
1 head lacinato kale
3 8oz packages sliced baby bella mushrooms
1 8-oz stick pepper jack cheese
1 8-oz package fresh basil pesto
1 baguette, preferably whole wheat. Ask your baker to slice it for you
1 package of 10 whole wheat tortillas
Once you have your shopping done, it's finally time to start cooking! Check your inbox for your daily recipe and enjoy a week without meat!