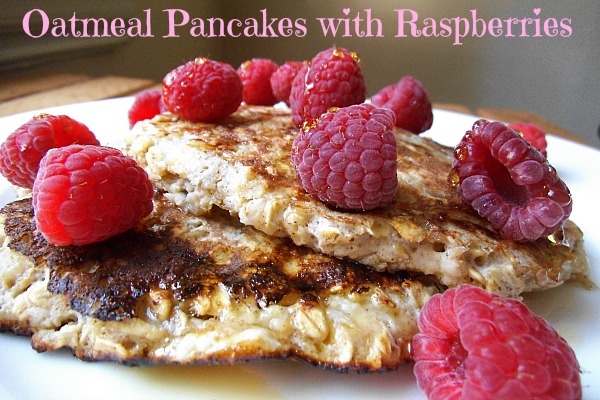 Oatmeal Pancakes with Raspberries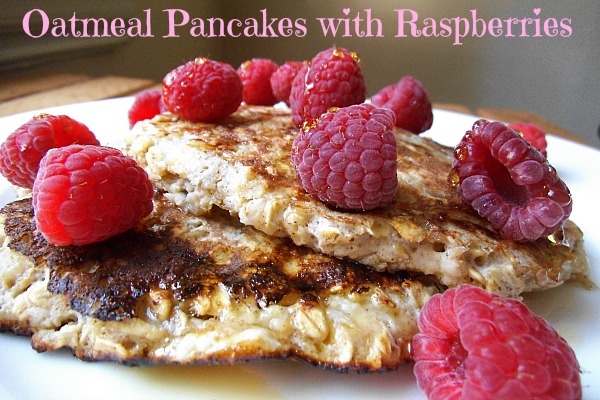 Pancakes made without the flour and added sugars - just a simple combination of banana, oats, eggs and vanilla extract.  Then I topped them with fresh raspberries and drizzled agave nectar and realized I'll never have a different kind of pancake ever again.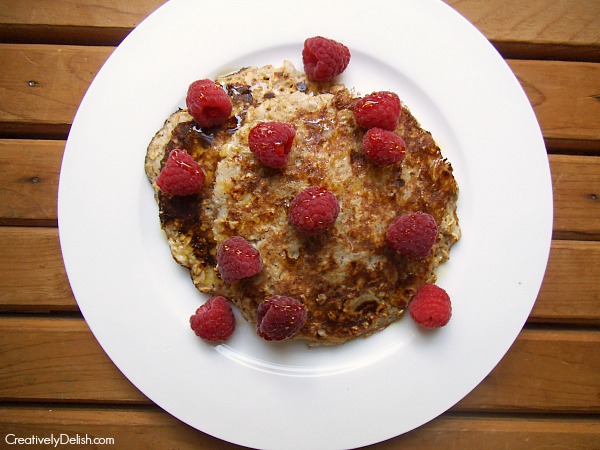 You know those commercials from Quaker that basically say you can do just about anything after having a bowl of oatmeal for breakfast?
Ya, they're not kidding.
These were so easy to put together, about 350 calories, full of fiber, protein and healthy carbs...
After eating a stack of these I took on a five mile hike all on my own!  This is a totally new concept to me since I have only ever hiked with someone else - so self motivation and energy was a must and these babies delivered.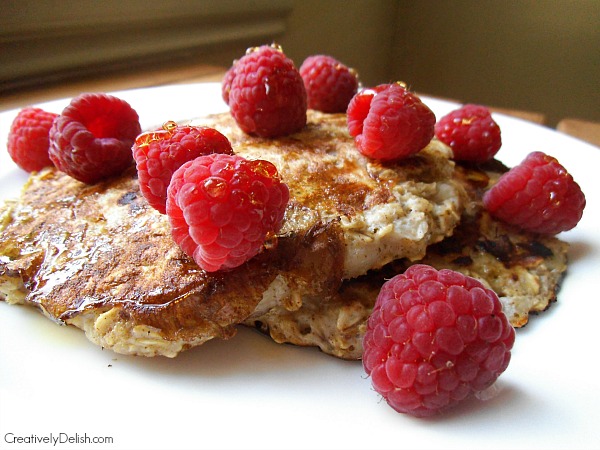 These are even great for making ahead of time, freezing or refrigerating them and reheating during the week.
I have another variation of these - Cinnamon Apple, which are great for the fall!
Oatmeal Pancakes with Raspberries
Prep time:
Cook time:
Total time:
Ingredients
1 mashed banana
1/2 cup old fashioned oats
1 egg
1 egg white
1 tsp vanilla
agave nectar
raspberries
Instructions
In a bowl, mix together banana, oats, eggs and vanilla. Let it sit for 10 minutes to thicken.
Heat a pan with a little butter and pour in the batter. These will cook like regular pancakes - you will see bubbles on the top and that when you know to flip them.
Cook until both sides and browned then serve with drizzled agave and a handful of raspberries.