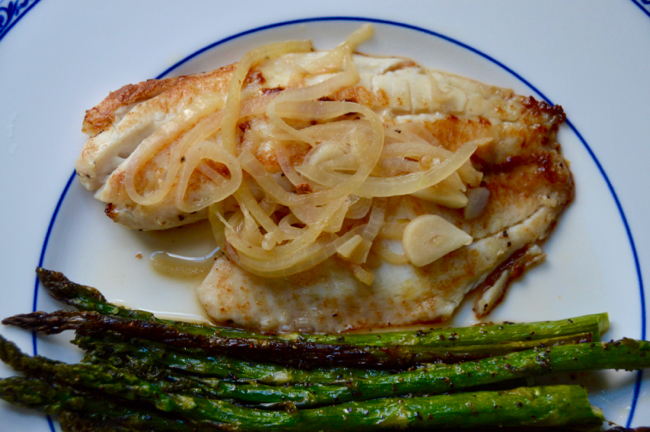 Pan Seared Tilapia + High Hook Vineyards Review
There is nothing quite like a fresh piece of white flakey fish, lightly pan seared in a white wine & butter sauce, served with sautéed shallots and roasted asparagus.  Does this scream spring?!  I think it does, even though its April and it's snowing outside….
Over the weekend I had the pleasure of seeing my fiancé Ryan in action promoting his self-made and very successful business, My Fishing Cape Cod.  I have been there since the very beginning of it, and watching everything come to fruition is the best feeling!
Members of the Cape Cod fishing community as well as others from all over New England came together to have a weekend-long show, and I don't think Ryan had more than a minute to himself, everyone wanted to come over a chat!  It was great to see.
Across the way from Ryan was a booth called High Hook Vineyards.  I ended up talking with the owners of the company and, being the wine lover that I am, ended up with a bottle of each to try at home.  I figured I should not only drink it, but cook with it, to see how the flavors worked in recipes, and there's no better recipe than a fish recipe for white wine.  (The red wine will be used in a tomato based sauce tossed with spicy shrimp over linguine).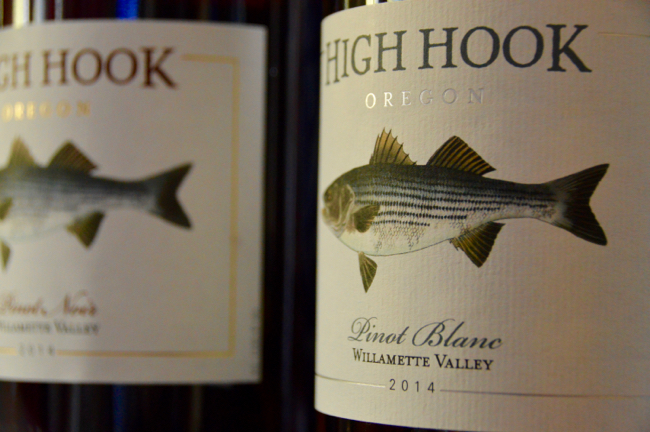 While I was preparing the ingredients, I sipped on the Pinot Blanc and absolutely loved it.  There isn't any bite to it like a pinot grigio or the sometimes strange aftertaste you can get from a sauvignon blanc.  This was a smooth, slightly sweet but not overbearing white that tasted wonderful.  I'm usually a prosecco kind of girl, so regular whites are not really my thing, but this I would order with dinner, no questions asked.
As Julia Child once famously said, "I enjoy cooking with wine, sometimes I even put it in the food."
The Ingredient Lineup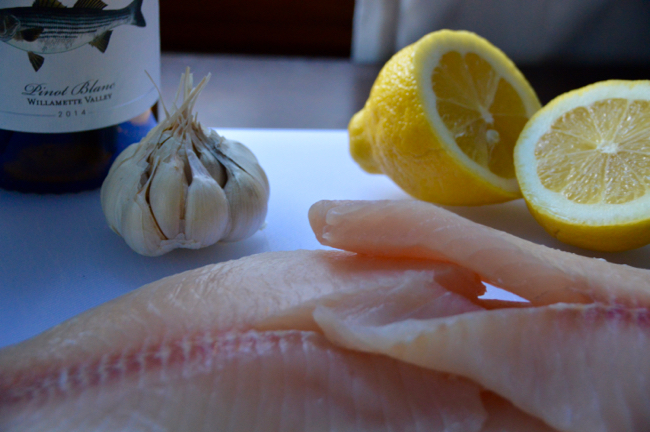 The only things missing here are the salt, pepper, butter, shallots and olive oil.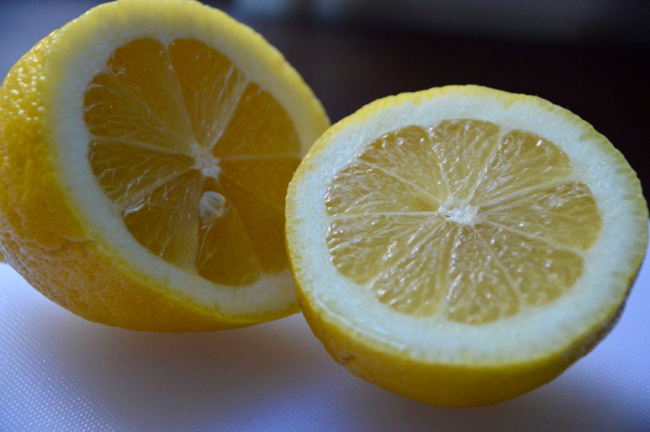 Lemon is such a wonderful flavor to add to a white wine sauce – it gives it the perfect flavor.  You should always add butter to this though to neutralize the acidity of the wine and lemon however, otherwise the flavor could get too overbearing.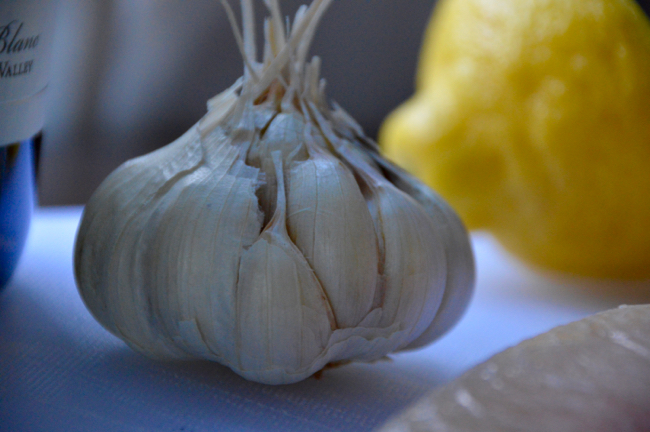 Recently I have been having a lot of trouble buying garlic.  I get it home and the inside is either brown or too soft.  lesson learned, I peel away the outer layers to check them before buys and give a gentle "squeeze test" to ensure freshness.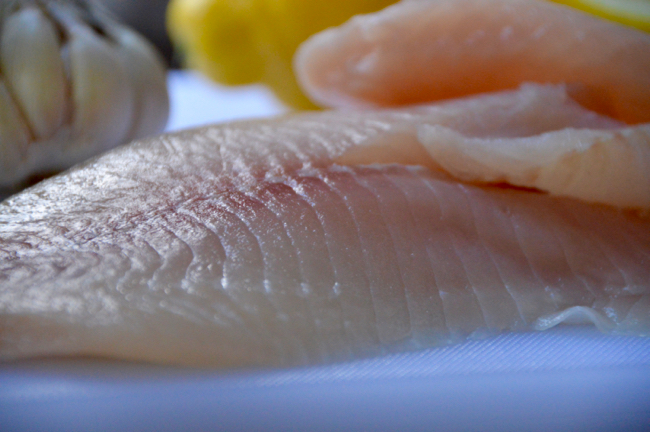 I chose tilapia this time because it was on a good sale at Whole Foods, but any white flakey fish will do.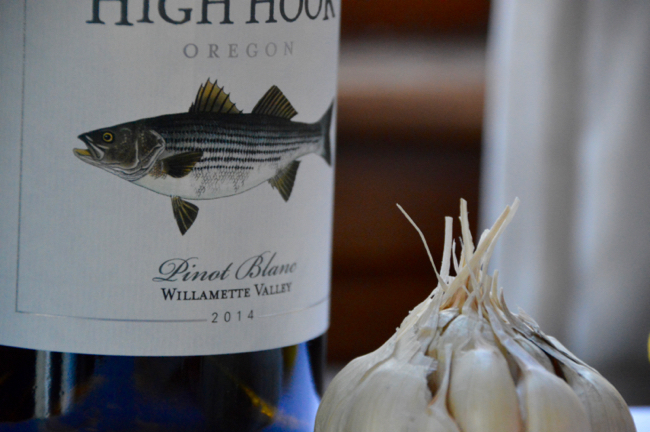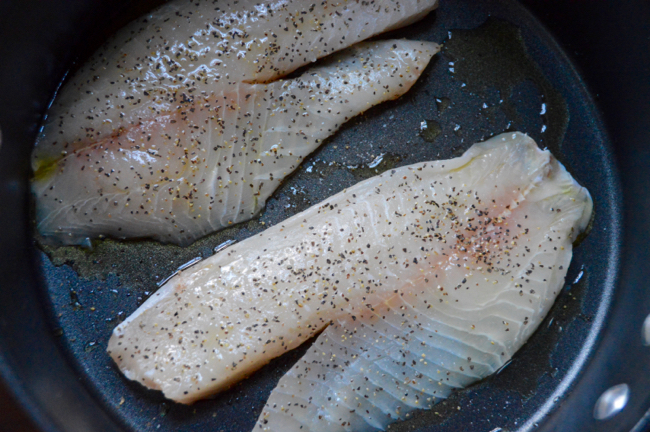 Make sure to cook the filets in some olive oil, salt and pepper first, to get the right amount of crispiness from the fish.  At the end of the recipe you will place the fish back in to allow for some of the sauce to melt right in, but the texture of the crispy edges of the fish are key.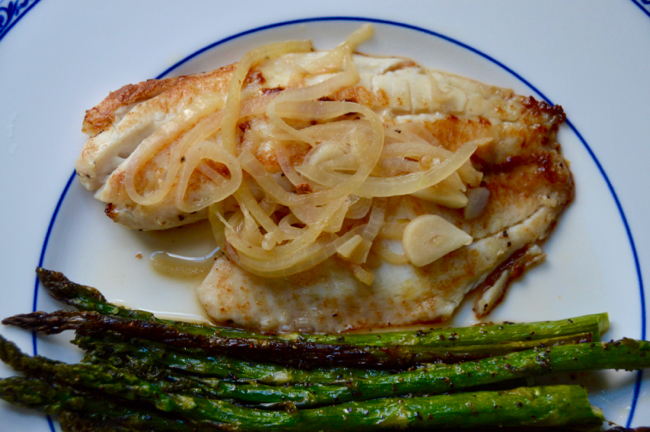 All in all, this recipe was a winner.
Easy, quick and healthy – what more can you ask for?
I hope you enjoy and be sure to keep an eye out for High Hook Vineyards!
Pan Seared Tilapia
Ingredients
1 lb tilapia or other white fish
the juice of 1 lemon
1 TBS butter
½ C white wine
2 cloves garlic, minced
2 shallots, thinly sliced
salt and pepper
⅓ C chicken stock
Instructions
In a pan heated over medium-high heat with 2 tbs olive oil, place the fish filets down and sprinkle with salt and pepper. Sear each side until slightly brown with the edges a little crispy, then set aside.
In the same pan, stir in the shallots and garlic, cooking for about 10 minutes or until the shallots have softened.
Add in the white wine, letting it simmer for a few minutes, and then add in the butter, lemon juice and chicken stock. Bring to a simmer, letting it cook for about 8-10 minutes, stirring occasionally.
Add the fish back in, spooning the sauce over the fish to let it cook in.
Serve the fish with a spoonful of sauce and a spoonful of shallot mixture. We love to serve this with roasted asparagus or broccolini.