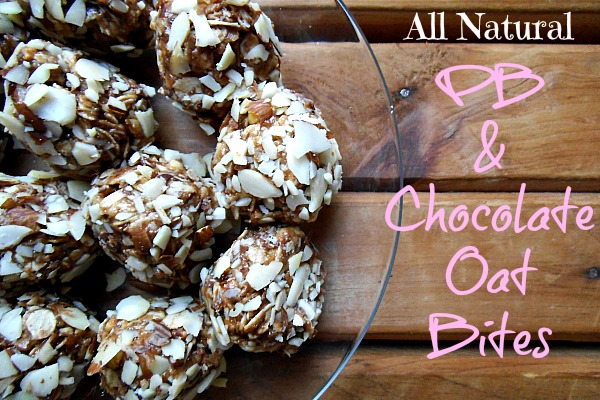 All Natural PB & Chocolate Oat Bites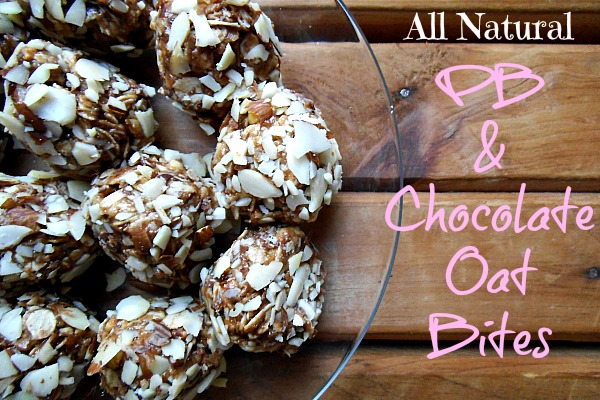 A perfect little treat to satisfy that sweet & salty flavor you've been craving - all natural, no bake little bites that take 10 minutes to make and are full of good-for-you ingredients.
These little bites are a perfect mid-day pick up, with 5 grams of protein, healthy fats and cinnamon and flax for a healthy body.
They are even better after you throw them in the fridge for a few hours!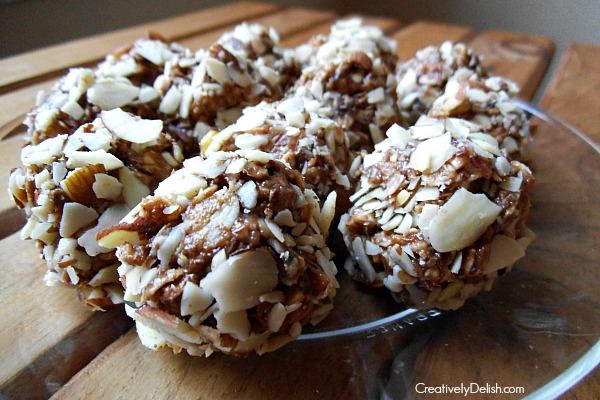 The first batch I tried were a tad dry, even though some people really liked them anyways, however with the addition of some coconut oil, they became creamy and gooey bites even after they were in the fridge!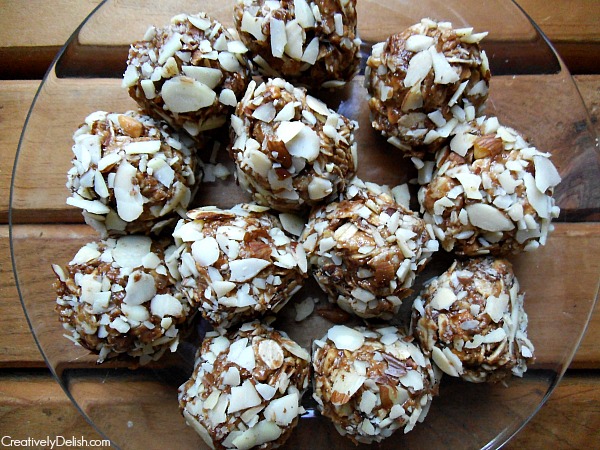 All Natural PB & Chocolate Oat Bites
Prep time:
Total time:
Ingredients
1 C old fashioned oats (plus maybe 1 or 2 TBS more if needed)
1 TBS coconut oil
2 TBS ground flax seeds
2 TBS cinnamon
1 large handful dark chocolate chips
2/3 C crunchy all-natural peanut butter (if your brand contains a lot of oil then you may want to cut down the coconut oil by half)
2 TBS organic honey
3/4 C crushed or coarsely chopped almonds
Instructions
In a bowl, combine peanut butter, honey and coconut oil, then microwave on high in 30 second increments until it melts together.
In a second bowl, combine oats, flax seed, cinnamon and chocolate and stir together.
Add the peanut butter mixture to the dry ingredients are stir to combine. If the mixture is too "wet", add more oats.
Using parchment paper, spread the almonds out into a thin layer on the counter.
Using your hands, form the mixture into small two-bite size balls, then roll in the almonds.
Place in an airtight container in the fridge for up to one week (or more depending)
Makes 12-15 balls