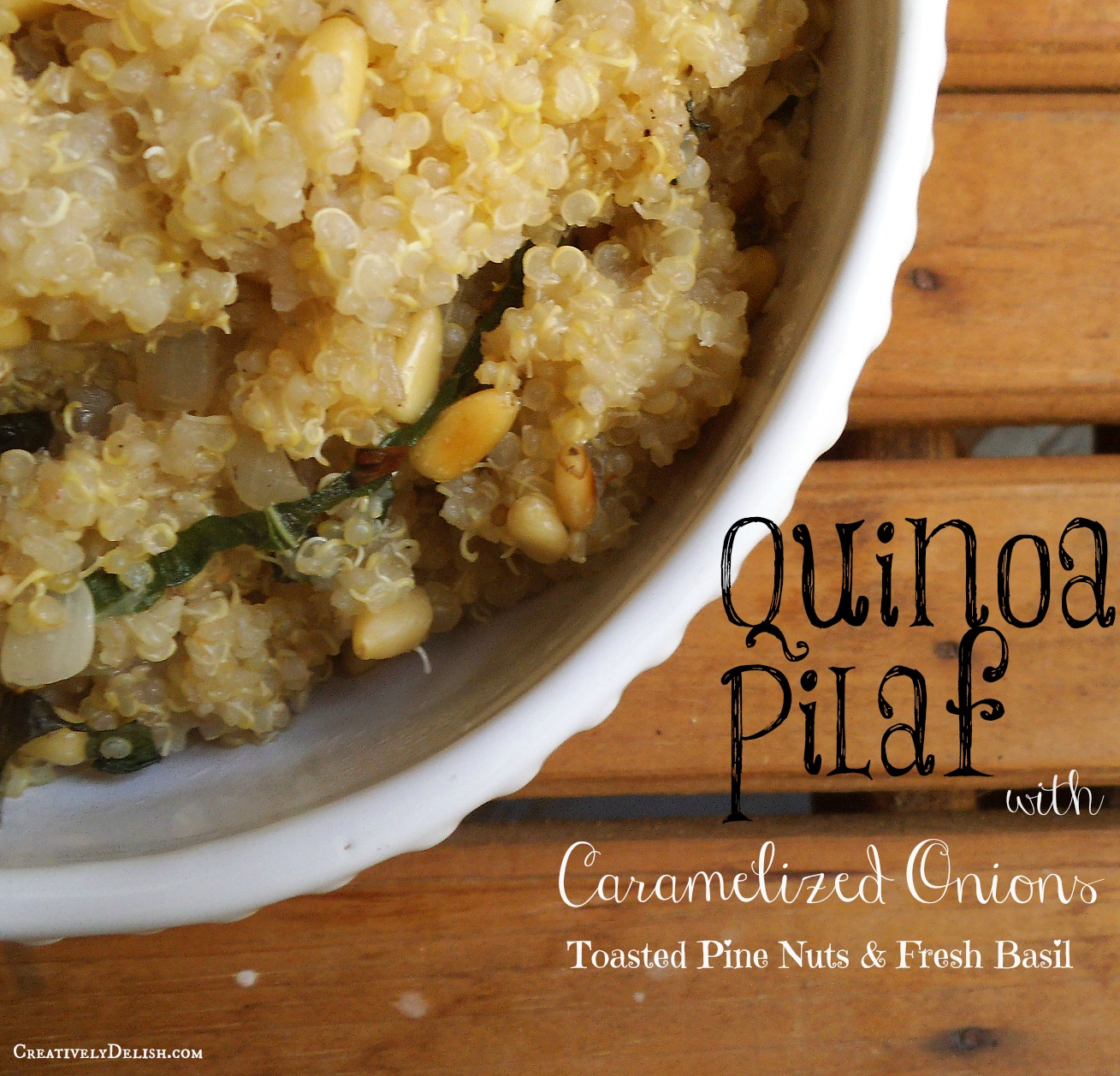 Quinoa Pilaf with Caramelized Onions
Unless you live under a rock, you've heard of Quinoa.  It has wonderful health benefits and is considered one of the few grains classified under "clean eating." I've had some leftover pine nuts in the freezer for quite sometime, and Ryan has been on a tangent about how much "stuff" we have in the fridge and freezer that should be used, so here we go, quinoa pilaf.  Delicious.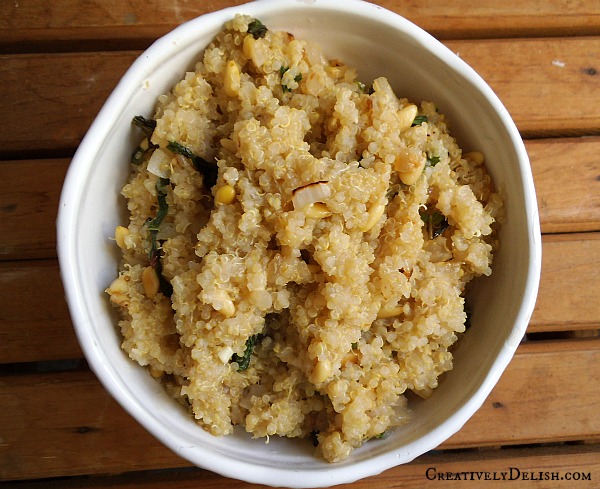 Combined with fresh basil, caramelized onions and fresh garlic, this is a hit.  I'm planning on having this as a small meal during the day at work and throwing it into a salad or as a side with chicken this week...the possibilities are endless!
I'm picturing this with fresh lemon juice and parsley too, but I'm not fooling with this batch, so I'll get back to you on that one.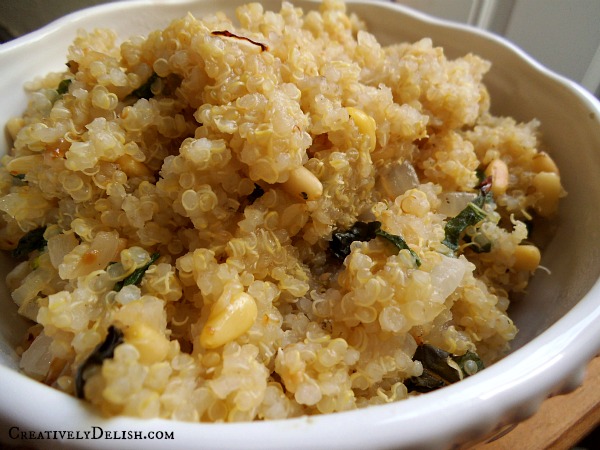 A few important things to know about quinoa:
Make sure you put the quinoa in a strainer and run it under cold water, using your hands to mix it around, for about 5 minutes.  There is a natural coating on the seeds, and if left on, gives a very distinct taste to the final product, which all I can really describe as....dirt.  It tastes like dirt when not rinsed.  Even the bags that say they are prerinsed...I recommend doing it again, just in case.
For added flavor, cook your quinoa in your favorite broth rather than water.
Be careful with this seemingly innocent looking grain.  A little goes a long way, so check the serving size.  These little grains are very high in fiber along with a great amount of calories (good calories, but nonetheless calories).  A typical serving is about 1/4 cup...yeah, not that much huh?  Devastating I know.
Quinoa Pilaf with Caramelized Onions
Ingredients
1 C quinoa, rinsed under cold water
2 C low sodium chicken broth or broth of your choice
1 small onion, diced
2 cloves garlic, minced
salt and pepper to taste
1/4 C toasted pine nuts (toast them on a dry skillet over medium heat, stirring occasionally until slightly brown and fragrant)
1 bunch of fresh basil, sliced thinly
Instructions
In a saucepan, cook quinoa and broth (or water), let boil, then cover and simmer for 15 minutes (some packages are different, so check your instructions)
Sautee onion and garlic in olive oil for 10 minutes, stirring occasionally and allowing the onions to soften and brown slightly.
Combine all ingredients together and serve.