Roasted Maple Sweet Potatoes
Sweet potatoes have been close to my heart for a long time now.  When I was a baby, my Mom told me I refused to eat anything else, just sweet potatoes, and things certainly haven't changed!  This recipe came from a Whole Foods Market chef.  She was giving out samples of this along with roasted brussel sprouts and I was addicted, and since I was just in VT last weekend and picked up some REAL Grade A Dark Amber VT Maple Syrup, I figured this would be the best time to make these babies.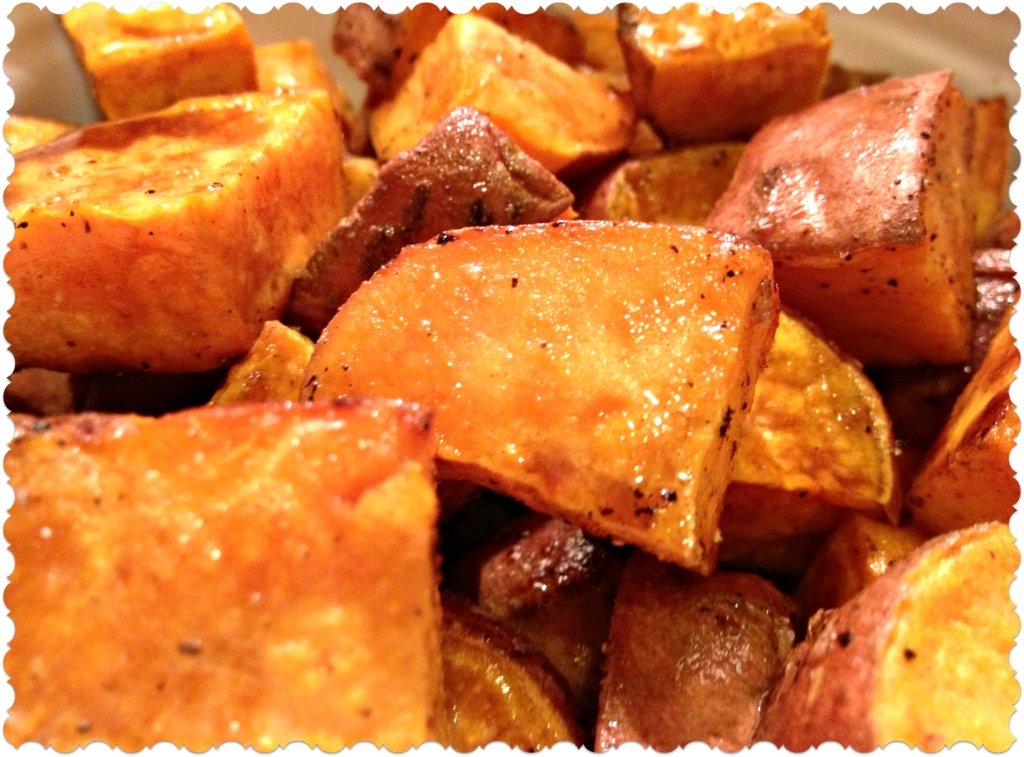 I love this recipe for so many reasons - baking them gives that slightly crispy, maybe even a little bit "sticky" texture on the outside with a perfectly cooked inside, and the sauce has a sweet yet bitter flavor to it.  It has been served to my roommates many times and they are quite the hit.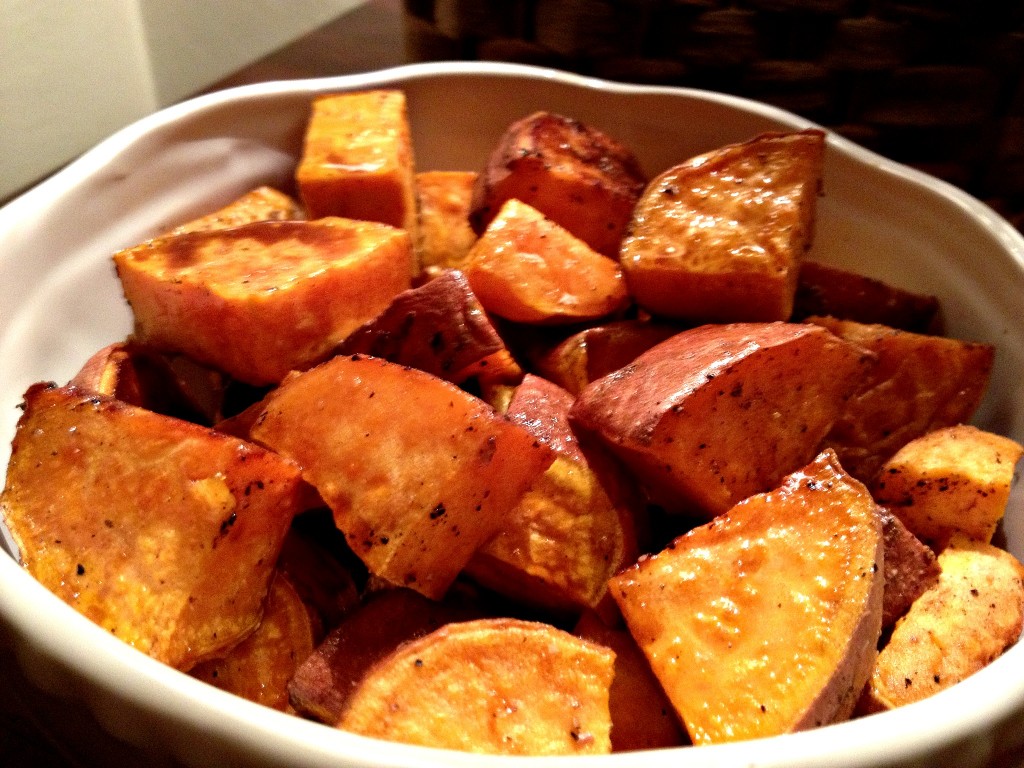 So easy to make and require very few ingredients.  Enjoy!
Roasted Maple Sweet Potatoes
Prep time:
Cook time:
Total time:
Ingredients
2 large sweet potatoes, washed then cut into bite size cubes
olive oil - enough to cover the potatoes in for baking
salt & pepper
Sauce:
1/4 C olive oil
2 tsp Pure Maple Syrup
1/2 TBS balsamic vinegar
1/2 tsp Dijon mustard
Instructions
Preheat the oven to 400.
In a bowl, combine potatoes with s&p and coat in olive oil.
On a baking sheet, spread potatoes out and bake for 35-45 minutes, or until cooked through, turning them with a spoon once.
In a small bowl, whisk together the ingredients for the sauce.
After potatoes are cooked, let them cool and pour into a bowl or a serving platter.
Drizzle sauce over potatoes and enjoy!