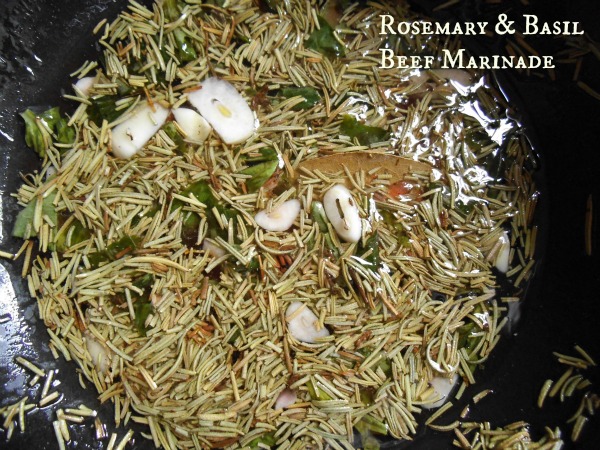 Rosemary & Basil Steak Marinade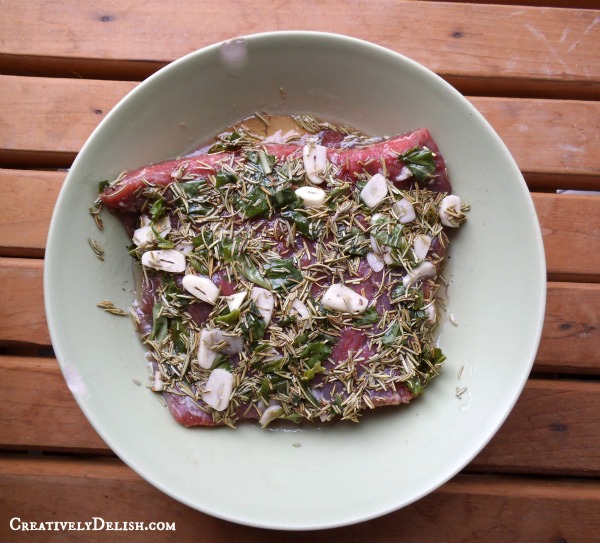 Fresh basil paired with rosemary sprigs, olive oil and red wine vinegar, all marinating together with freshly sliced garlic cloves turned out to be absolutely savory and delicious.
I'm excited about this one!  I had some fresh basil leftover from a few Caprese Sandwiches we had the other day, so when I needed a marinade for the flank steak tonight, I figured lets use it!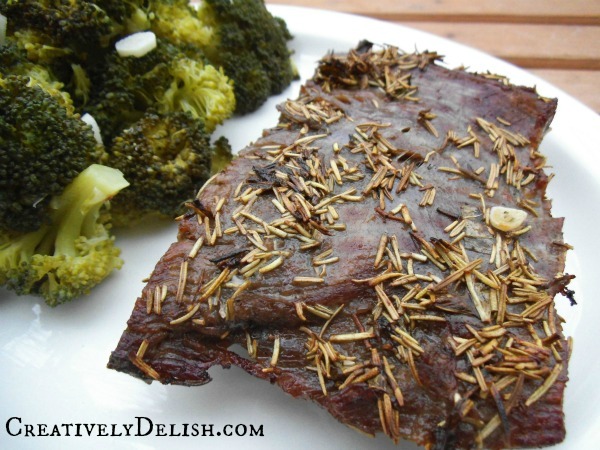 Making marinades is a great way to save money and gives peace of mind knowing what exactly is going in to it.  Try checking the labels from your store-bought marinades.  The amount of sugar, fat and sodium is unheard of!  No one needs that much of any of that in a marinade.  I also believe that a marinade should never take over the dish, which is what a lot of those heavy and syrupy prepackaged ones do.  This light marinade gives hints of flavor while not overpowering the beef.  I served this with a side of garlic steamed broccoli with lemon juice and grated parmesan cheese.  Yummy!

Rosemary & Basil Steak Marinade
This recipe calls for every 1 lb of steak
Ingredients
½ C red wine vinegar
2 TBS olive oil
2 TBS fresh rosemary sprigs or 1 TBS dried rosemary
10-12 basil leaves, torn
salt and pepper (about 1 tsp each)
1 bay leaf
4 garlic cloves, sliced thinly
Instructions
Combine all ingredients and marinate for at least 30 minutes or as long as 6 hours.
Remove bay leaf before cooking.