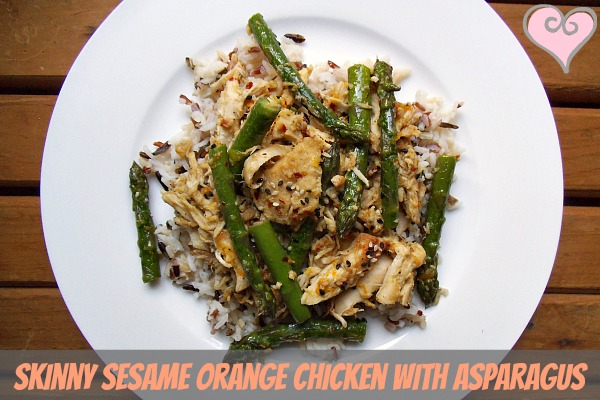 Skinny Sesame Orange Chicken with Asparagus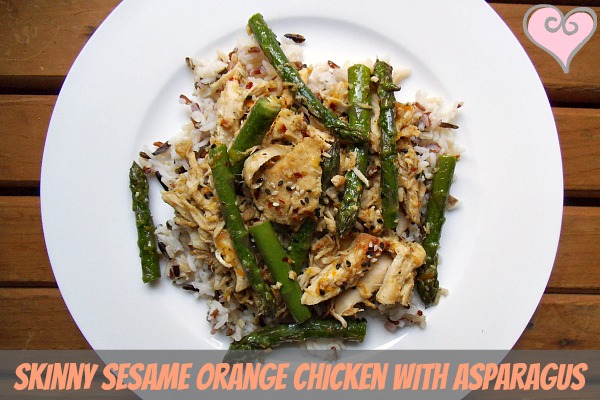 Take-out-fake-out at it's finest.  The sweet and spicy sesame-orange sauce is full of flavor and super easy to prepare.  You'll fall in love with this lightened up version of the classic Chinese dish.
It all started because I over-estimated just how much chicken I would actually eat in a week.
It's Wednesday night, and I still have all this chicken to get through...and that's just not going to happen.  So what to do with it?!  Ah yes, get creative.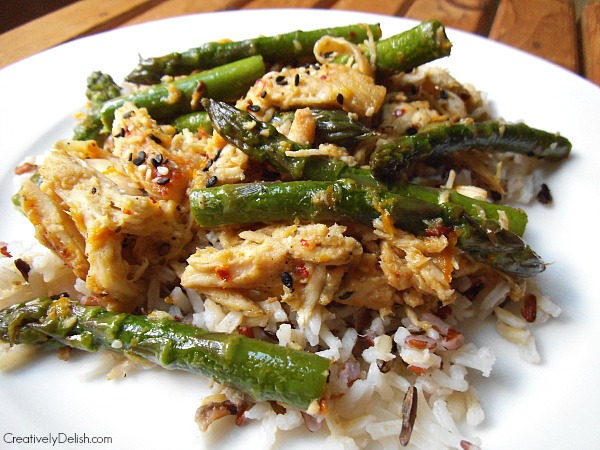 Ok so all that leftover chicken was made earlier in the week - baked and shredded to throw over salads for lunch, however I apparently think I eat like a sumo wrestler and made way too much.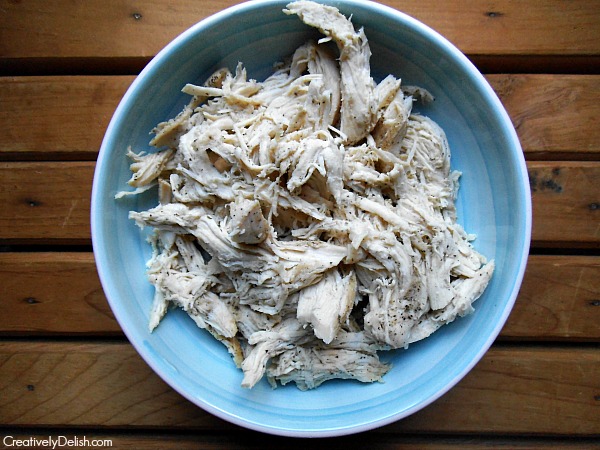 I chose asparagus for this dish because of it's satisfying crunch and mild taste that can easily pair well with just about any flavor.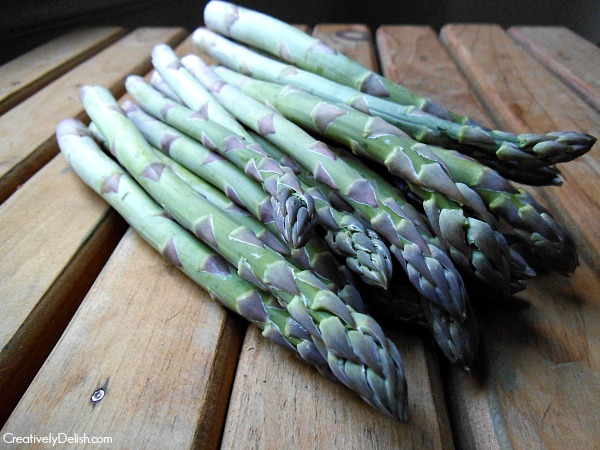 The rice is a mix of brown, basmati, white and wild rice.  It has a great nutty flavor that pairs well with the sesame oil in the sauce.
When you use zest of any citrus fruit it will bring a very strong flavor to the dish.  Since this sauce was orange based, I used the whole orange, however it can easily overwhelm the dish so use a little at a time depending on your taste.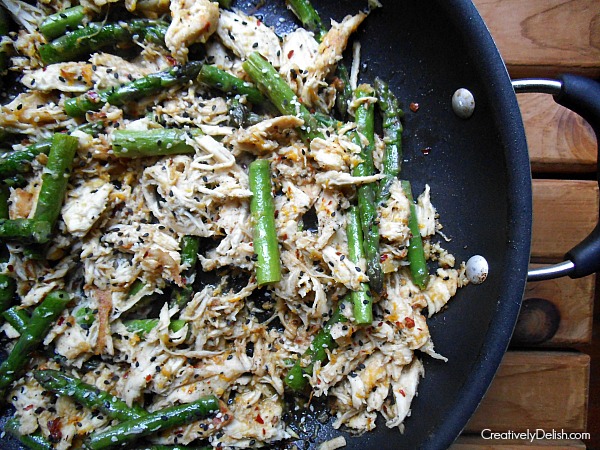 Best of all...leftovers!!
Who doesn't love take-out leftovers??  Especially when it's not take out and it's actually a good-for-you meal!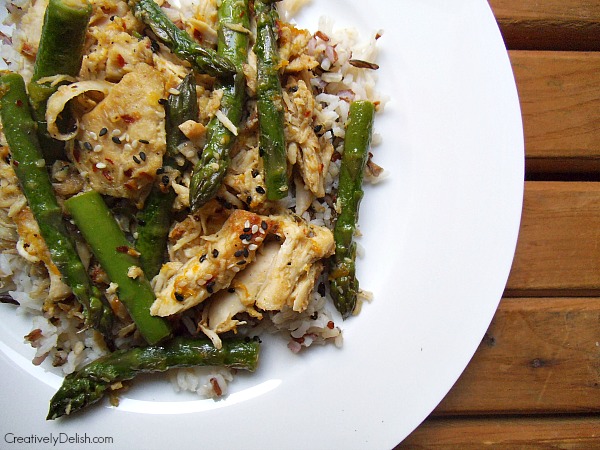 Sweet & Spicy Sesame Orange Chicken with Asparagus
Prep time:
Cook time:
Total time:
Ingredients
1 boneless, skinless chicken breast, cooked and sliced or shredded
about 12-15 asparagus spears, ends cut and then cut into thirds
juice and zest of 1 orange
1 garlic clove, minced
1 TBS honey
1 TBS low-sodium soy sauce
1/2 TBS red pepper flakes
1 tsp minced garlic
1/2 TBS sesame oil
1 TBS sesame seeds
brown or other type of rice, cooked
Instructions
Heat a pan with oil and saute garlic and chicken for 3 minutes (the chicken should already be cooked so this is only to brown it up a bit).
Add the asparagus and cover for 5-8 minutes to steam.
In a bowl, combine orange juice and zest, honey, soy sauce, red pepper flakes and sesame oil. Add this to the pan and stir to combine.
Sprinkle sesame seeds then serve with rice.