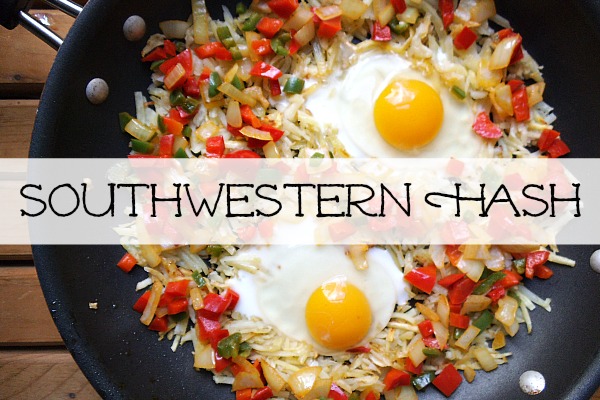 Southwestern Hash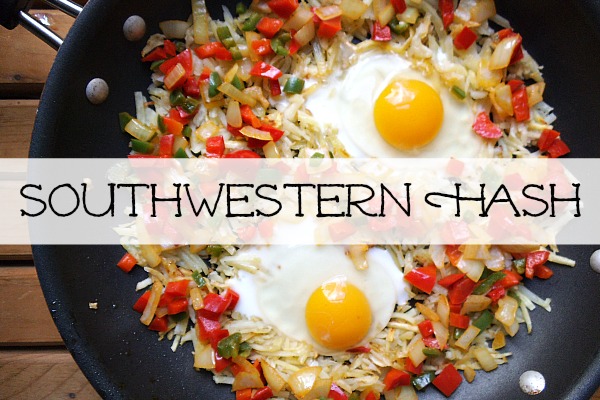 A seriously satisfying breakfast that packs a kick of spice with the comfort of potatoes and the strong protein of eggs - and fresh chopped veggies to boot!
It's meals like this I come up with that I am certain keep Ryan around.
The deliciousness of sauteed peppers, onions and jalapenos wafted through the house this morning and just like that, Ryan was up and ready to eat.
When Ryan and I first met, I would find any way possible to see him, which usually involved food.  I would plan out my dinners hours in advance then "casually" text him saying,
"I think I'll make chicken parm tonight if you want to join me."
It worked.  Almost every night we would take turns cooking for each other and that's how we got to know each other.  The problem with this was that I exhausted all of my "man" meals within the first week, and how was I supposed to keep this up?!  So then I tried just making cookies, but I'm not a baker and one time forgot to put the sugar in, so that was out.  But soon I realized it was more than just the cooking he liked, and my god, he actually liked me!  So after that realization I just ordered a pizza and called it a night.
Breakfast of course, is a big deal in a relationship - ask any girl.  Imagine a really good looking, groggy and tired man sitting at your breakfast table...what would you do?!  Cook him this, that's what you do.  It's kept Ryan around one more day, I promise you that!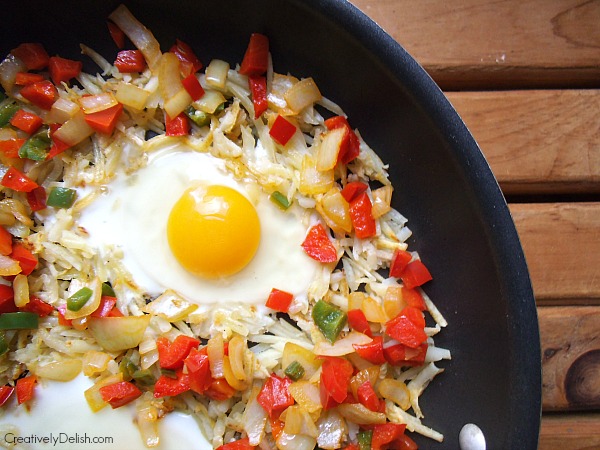 All you need are some eggs (as many as you want, really)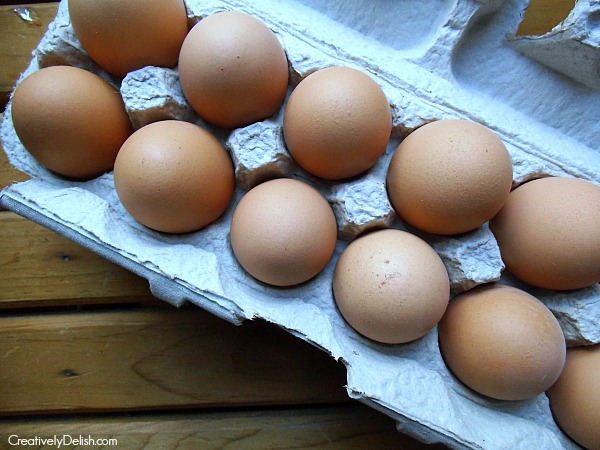 The  hash browns I used are from Alexia - certified organic and only 60 calories per serving.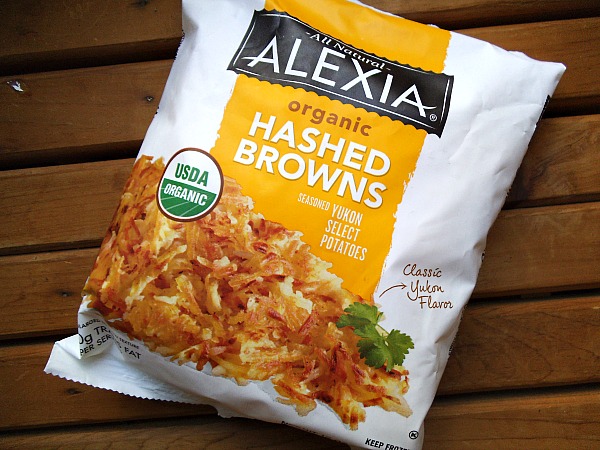 Brown those babies up, then nestle in your eggs, sprinkle your sauteed veggies on top with a pinch of cheese then let it melt together in the oven for pure perfection.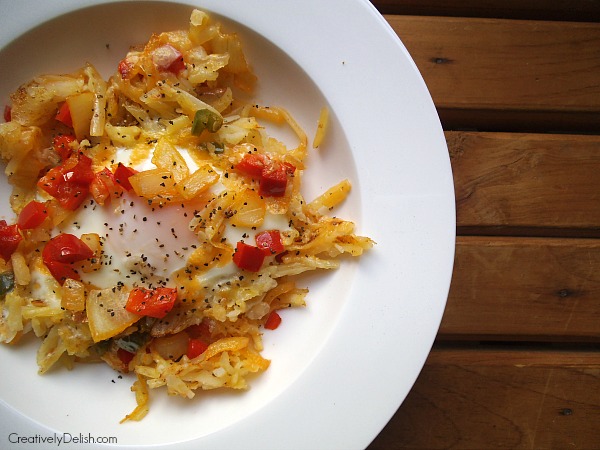 Nutrition Facts for one serving (2/3C hash browns, one sunny side up egg, a sprinkle of cheese and 1/2 the veggie mixture):
232 calories, 14g fat (olive oil & eggs), 141mg sodium, 9g protein.  To get fiber and carbs in your breakfast, serve with some fruit and a peice of whole wheat toast to sop up the egg yolk.
Southwestern Hash
Prep time:
Cook time:
Total time:
Ingredients
1.5 C frozen hash browns (2/3C each)
2 eggs
1/2 red pepper, chopped
1/2 onion, chopped
1 jalepeno, seeds removed then diced
1/8 C shredded cheese
Instructions
Using an oven safe fry pan, sautee the veggies in a little olive oil then set aside.
Cook hash browns according to directions then create little nests within the potatoes for the eggs. Drop one egg into each opening and let it cook over medium heat for 1 minute.
Sprinkle veggies and cheese over the potatoes and eggs then set under the broiler on low for 2 minutes to let the cheese melt and the eggs set.
If you like runny eggs, cook the eggs after the cheese melts in the broiler (the broiler will set the yolk).
Serve immediately and enjoy!