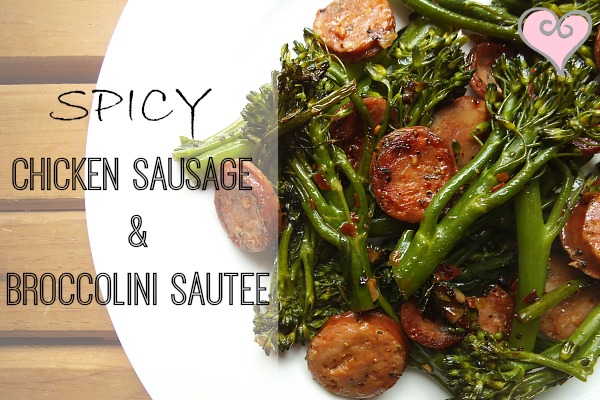 Spicy Chicken Sausage & Broccolini Sautee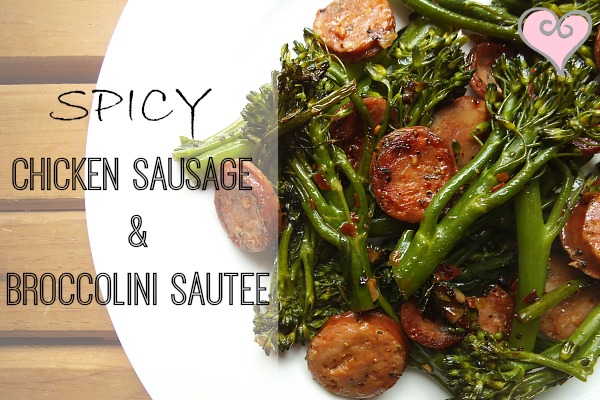 A quick dinner, cooked and ready to eat in under 30 minutes - how easy is that?!  The bitterness of broccolini is offset by the perfectly sauteed smashed garlic and red pepper flakes, all tossed together with healthy all-natural, low-fat chicken sausage.
Another great thing about this meal?  It cost us approximately $8.00 for the entire meal - including the Garlic Smashed Cauliflower with Creme Fraiche we had with it on the side.  Oh right, and it's 256 calories and 19 grams of protein for one link of sausage and five broccolini spears.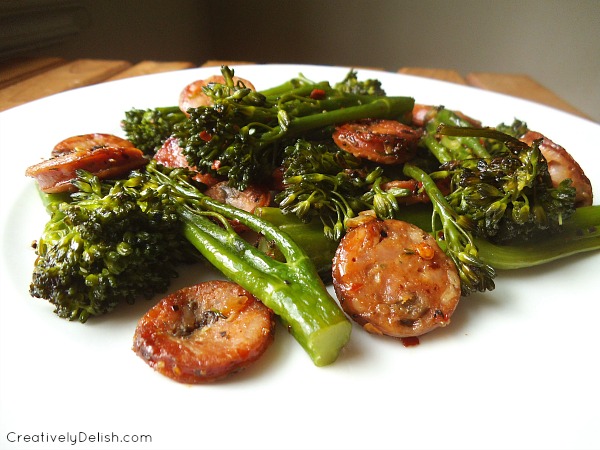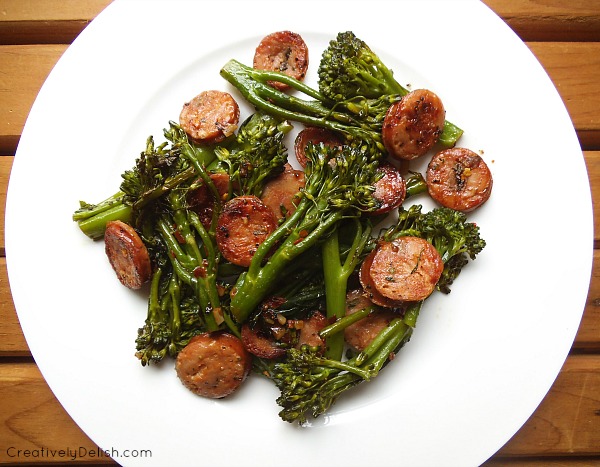 Spicy Chicken Sausage & Broccolini Sautee
Prep time:
Cook time:
Total time:
Ingredients
2 chicken sausage links (we used a smoked all-natural chicken sausage with portabello mushrooms and swiss)
1 large bunch broccolini, washed and cut in half
1 TBS olive oil
4 garlic cloves, smashed with a knife then sliced up
1/2 TBS red pepper flakes
1 tsp each salt and pepper (more to taste if you prefer)
Instructions
Slice the chicken sausages into thin pieces, then sautee in a hot pan heated with oil until browned. Add the broccolini and seasonings then stir to mix and cover and let it steam about 8-10 minutes.
When the broccolini is soft, remove from heat and serve with grated parmesan cheese (optional)